You have to know the Total Diamond for the Star Wars Mobile Legends skin, you really have to pay attention to things like that first. Of course, with gifts like that, you will indeed get a big profit with all that is given, yes.
Because for those of you who don't know this, after knowing how many Diamonds you have to spend, you won't be confused anymore and it will be prepared immediately.
Especially if you really want to have these cool items, because indeed with the presence of the Skin you have to be prepared for this.
Because there will be many other new events, so you can get them pretty well now.
Where for Mobile Legends x Star Wars Collaboration, which is very cool like this, it's quite interesting and you can try to finish it.
Total Diamond For Star Wars Mobile Legends Skin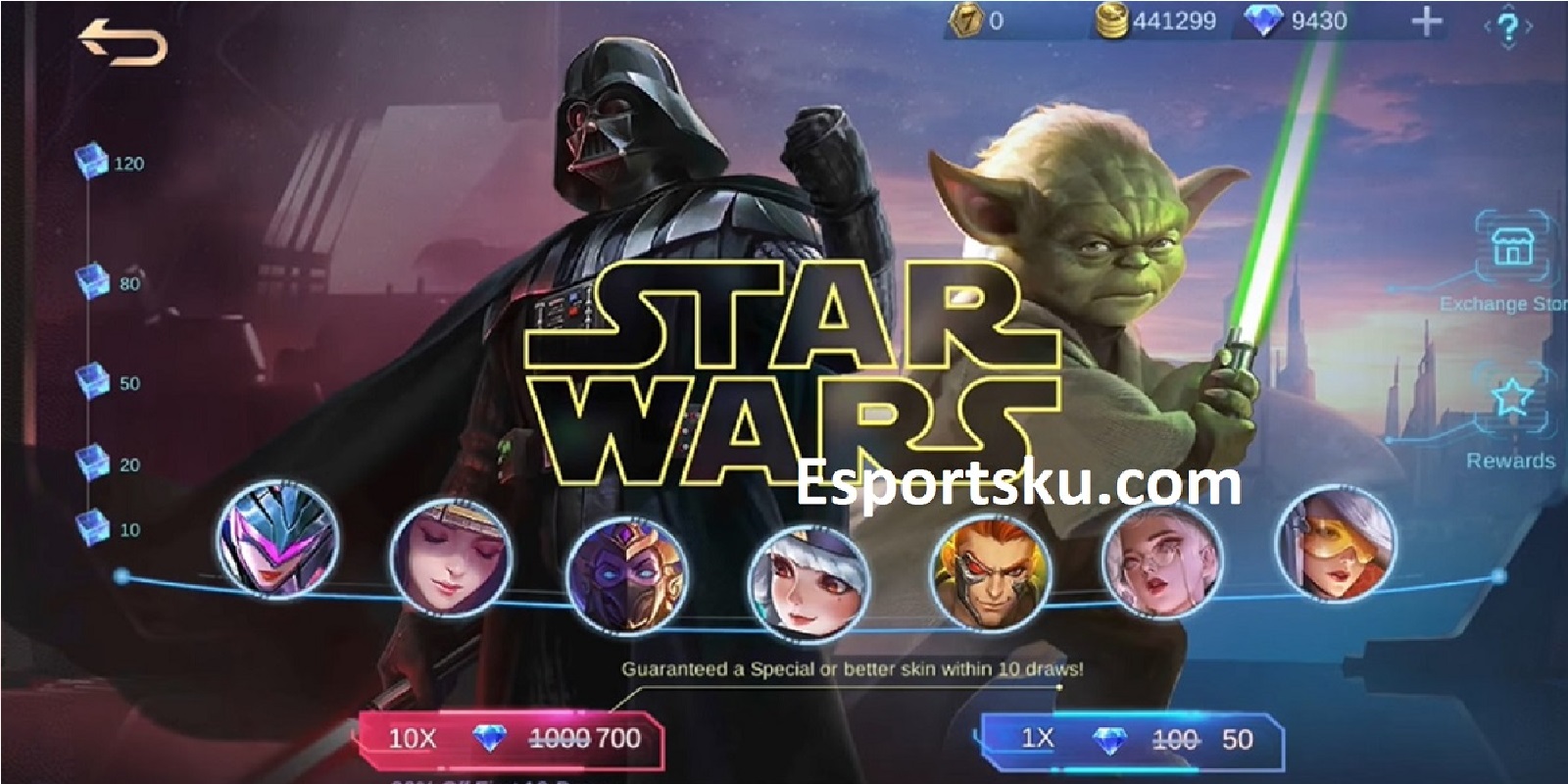 At this collaboration event, we were presented with 2 main prizes, Argus' and Cyclops' Star Wars Skins, which were quite good.
We can also take the time, to find out the Total Diamond first because it will indeed be issued all in this Spin Event.
The spin that is presented for this Star Wars Skin is indeed very good and easy for us to do.
But that's it, if you're not Hockey, you'll definitely keep spinning until you get that Rare Skin.
Now if you want to have Darth Vader Skin and Master Yoda too, you have to be able to issue Diamonds if only 4000 to 6000 tablets.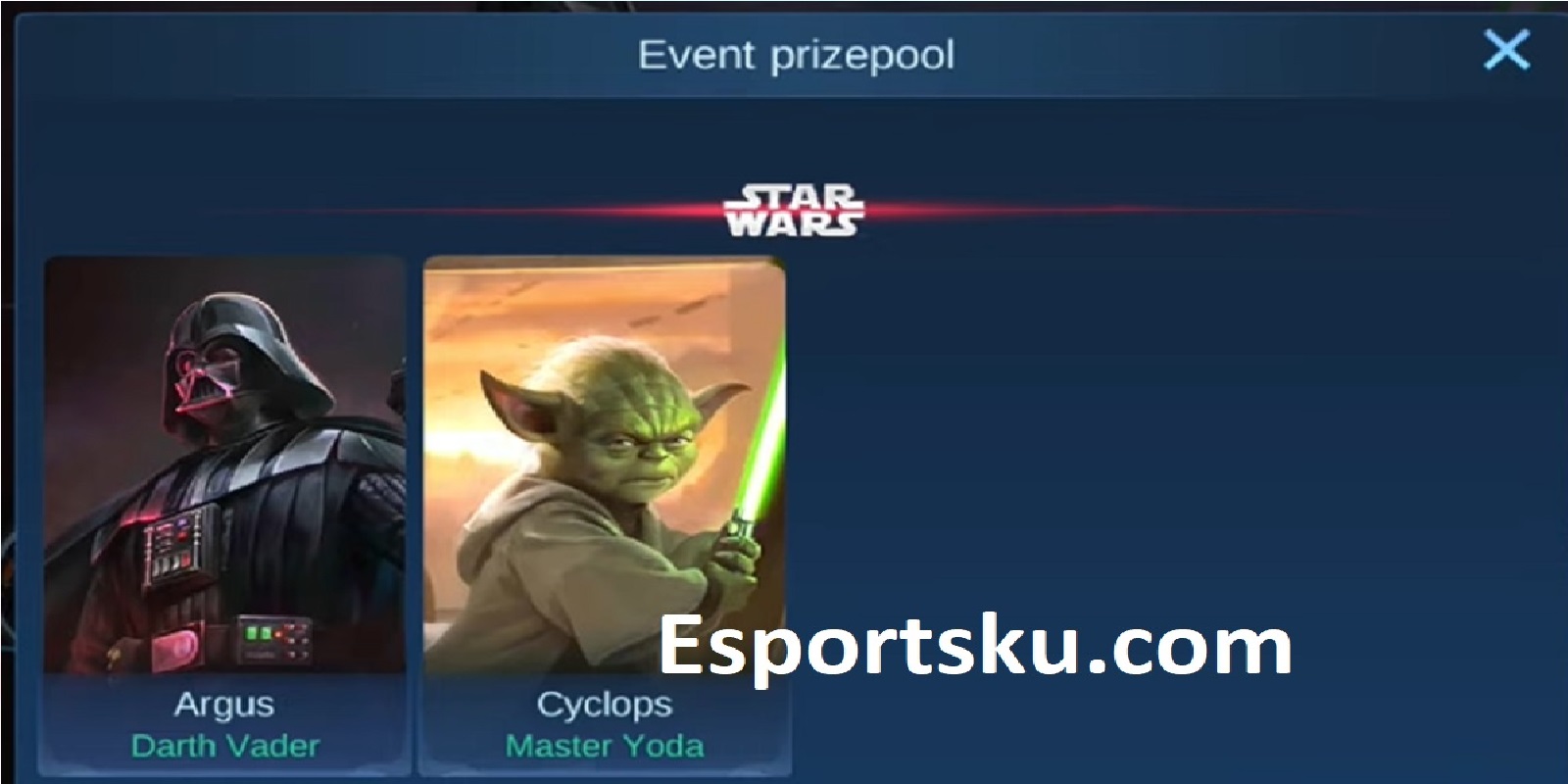 If the total Mah is more or less up to 1.5 million more, to get one of the current Star Wars Darth Vader or Master Yoda Skins.
For the Spin Price given at this event, it is presented in a fairly large total, where 10 Spins are 950 Diamonds and 1 Spin is 100 Diamonds only.
But for the first spin, you only need to spend Diamond 750 and 50 to experience this event.
That way we can take advantage of the prizes that are inside, with this Spin for the opportunity to get a Limited Skin.
Keep in mind that you have to be able to prepare from 1.5 or 2.5 million, to be able to get the latest Skin from Darth Vader like this.
For the first 10 Spins section onwards, you will have the opportunity to get Epic and Special Skins.
Total Diamond For Star Wars Mobile Legends Skin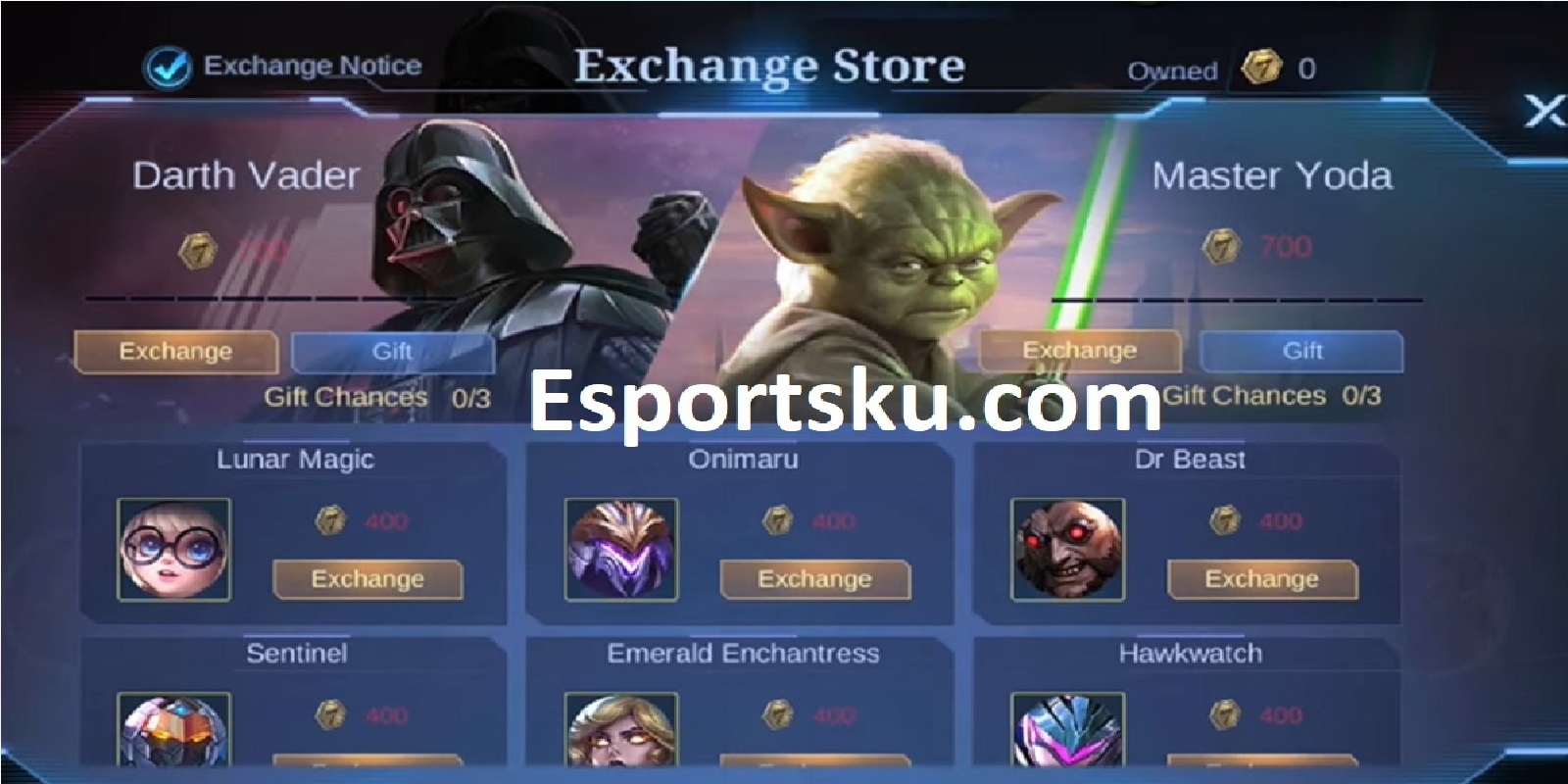 Even other normal gifts such as Elite, Normal and Resoure Skins can still be obtained.
If you are Hockey 10 Spin early, you can get 2 Star Wars Skins at once for only 700 Diamonds.
But yes, let's go back to the Million number, if it's not Hockey at all and want to get this Skin through Redeem Token Exchange.
Every time you spin, there will be coins that can be collected and can be exchanged later.
Now the price for exchanging Darth Vader and Master Yoda Skins is 700 Coins, you can only get it, if you already have a lot of skins, it's okay.
Because the affected skin will be converted into the coin, so there are around 4000 Diamonds to get it.
But if you have very few skins, that means you have to use 6000 Diamonds or more to get one of the skins.
How are you? Are you interested in this newest Collaboration Skin?
After knowing the Total Diamond for the Star Wars Mobile Legends Skin, then just prepare that much in total so you can have this Skin.
For Sultans, it's like spending only 200 thousand, but it's different from us who are free players, isn't it?
But don't worry because there is a Mobile Legends Twibbon Star Wars Event, if you are lucky you can get this Skin for Free! Keep practicing, play wisely and don't become a toxic player!
Don't forget to follow our social media on Instagram