This is a series of updates to the Hero Fragment Shop and Skin Fragment Shop features in Mobile Legends. This latest update is effective from July 21, 2021. Well, here is the latest update for Hero and Skin Fragment Shop on July 21, 2021. Now get ready to exchange them for the following heroes and skins.
As you know, the presence of this latest update allows you to choose various new skins and heroes by exchanging fragments.
With this you can get both those additions and skins that you can use later, of course everything is permanent, so skin updates and the hero fragment shop itself are much awaited.
Update Hero & Skin Fragment Shop Mobile Legends (July 21, 2021)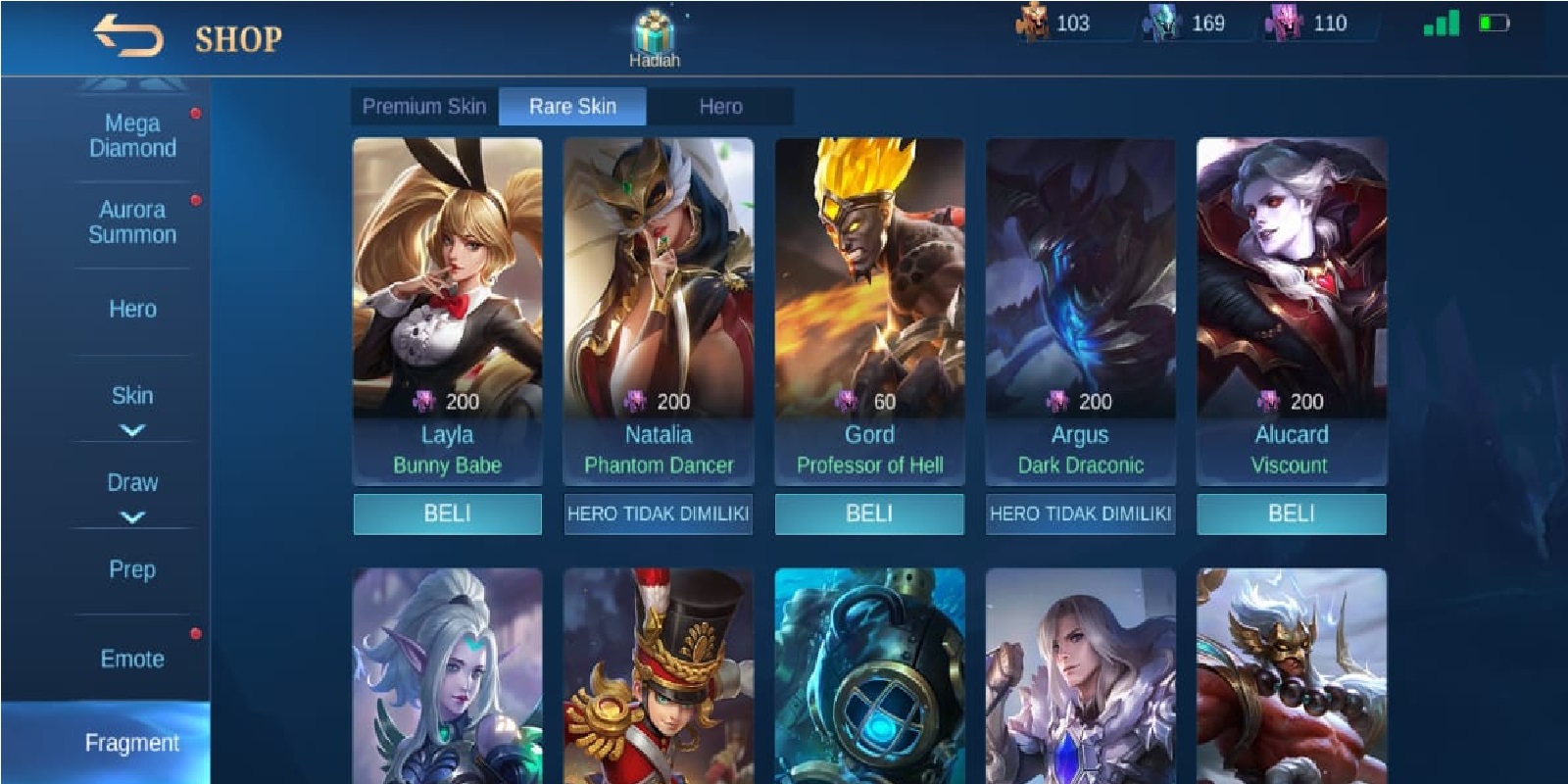 This update brings Akai – Monk's New skin which is a Starlight Member skin, you can get it by exchanging 200 Rare Skin Fragments.
Rare Skin Fragment Shop Update
Available :
[New] Akai – Monk

Clint – Rock and Roll

Natalia – Phantom Dancer

Alice – Steam Glider

Diggie – Pigeoner
Not Available :
Roger – Anubis

Fanny – Royal Cavalry

Freya – Dragon Hunter

Kimmy – Steam Researcher

Minotaur – Sacred Hammer
All updates above start on July 21, 2021, which starts at 8 PM. Now those of you who have collected a lot of items, be it Hero Fragments or Skin Fragments, you can exchange them from now on.
The Skin Fragment Shop is an exchange in the form of skins, here you can get quite a lot of past Starlight skin prizes and get them for free.
Yep, it's free because you only need to exchange the Rare Skin Fragment Shop. Of course to get this item is quite difficult, so it takes quite a long time to get it.
Myself has only exchanged Starlight skin twice in the Skin Fragment Shop.
Hero Fragment Shop Update
Available :
Benedetta

Cyclops

Argus

Guinevere

Luo Yi

Lancelot
Not Available :
Brody

Mathilda

Baxia

Esmeralda

Jawhead

Hanabi
The second is the Rare Fragment Shop. Here you can take down new heroes by using Hero Fragments. Where the use of this item allows you to get a free hero.
Buying your own heroes generally uses Battle Points, or if you are the Sultan, you can buy using Diamonds, but if you just play casually, using the Hero Fragment Shop is the best way right now.
That way, you can get many more heroes by relying on free items that you can collect while playing Mobile Legends.
The hero available in the Hero Fragment Shop itself is a hero that has a price of around 32,000 BP. So it's worth it for you to exchange.
So that's all for the Hero and Skin Fragment Shop updates in Mobile Legends. Hopefully the above review can be useful and useful for those of you who need it. See you! Keep practicing, play wisely and don't become a toxic player!
Don't forget to follow our social media on Instagram