You must know my 10 Awesome Mobile Legends (ML) Border Avatars, Esports Version, one of these Borders you might like and want. But because there are some vehicles too, maybe you won't be able to get them again because they are no longer present in the ML game. Maybe you also want to see my 10 Cool Mobile Legends (ML) Border Avatars in Esportsku version, because one of them can be an option. Especially if something like this does come back, maybe you will use the opportunity to get it right away.
Now for now there have also been many new updates from the Mobile Legends game, you have to admit that this is indeed quite interesting. It's even possible that you may receive many of the latest events, just like what is happening, you can give Free Epic Skins.
Moreover, you can try the Latest Famais Tank Meta Mobile Legends, one thing and maybe it will make a big change. This will make the gameplay in Land of Dawn, it can feel different from before if you have used Faramis Tank.
Stardom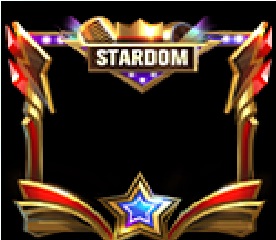 Who doesn't know the Avatar Banner called Stardom, of course this is one of the most liked by players. Especially we will also find it difficult if we want to get it, because the Banner can only be obtained by a few players.
Because this is exclusive and has quite colorful shapes and effects, it looks like Stardom itself is pretty good when you use it. Yes, if you have the Avatar Banner, yes, if you don't have it, we can only see it from the outside.
Starry Sky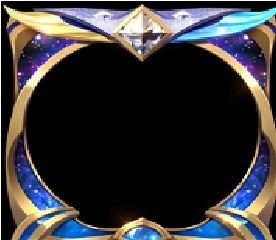 Then next you can see the next cool Starry Sky Border Avatar, but if you want to have this it's quite difficult. If you want to have the Border, you must first complete all the Zodiac Skins that are present in the Mobile Legends game from the start.
After completing all these Skins, then just accept the prize at the Gallery and choose the Zodiac Squad that you just have to receive. It has a circle shape in the middle, then the left and right sides have a color like a brilliant Blue Galaxy and the middle is a diamond.
Lightborn Soul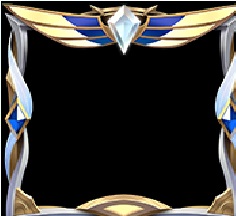 The souls of the Lightborn Knights to make the Darkness disappear, of course have a strong Soul to overcome this. Of course Avatar Border Next we go to the squad, it's quite good and you have to know this part.
Especially for Lightborn Soul, you must first have at least 3 Lightborn Hero Skins in the Mobile Legends game now. It has an elegant color, such as silver iron from the left and right and the center that produces a strong crystal diamond.
Season 19 First Recharge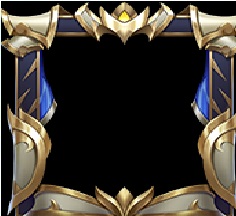 In Season 19 yesterday, we had the Mobile Legends Top Up Event which gave this Skin a gift for you to use later. Well, according to other people, this is normal, but according to Esportsku, this skin is very good and lucky for those who already have it.
From here we see that the skin has a simple shape, but on the left and right sides there are pretty good curves. Even in the middle, we can see that there is a small symbol of Gold and Silver which is quite elegant.
Rolling Thunder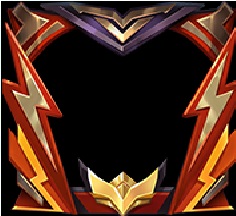 Then you can see the Border Avatar called Rolling Thunder, we can only get it at the Limited Event yesterday. It is indeed one of the coolest Avatar Skins, even if you have of course you should be able to use it later.
Including the shape and appearance, you can see the shape of the Black Lightning on the side and the logo in the middle. This is like giving a signal to a friend who sees, if you are one of the strong players in using the hero of darkness as well.
Super Fan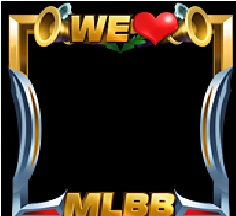 If you are always active and doing various things in the Mobile Legends game Community, of course we can have this Border Avatar. Because Super Fan itself is one of the Borders that we can get, when only through ongoing community events.
Of course, if many people say this is a normal border, but there are some good things for us to get from here too. Maybe you will also feel interested, to immediately get the Border if there is a second chance to get it later.
Superhero (Firebolt)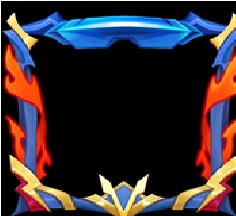 At the Spin event which gave the Bruno Firebolt Skin a prize, we also had an Avatar Border, which of course was pretty good. Of course, you yourself certainly will not want to miss this opportunity, when the presence of the Skin to the Mobile Legends game.
Because this shows that you are participating in the Superhero Event, to do some things which of course are fun for us to try. Even now, there are still many players who use the Border because the shape is very attractive.
Decepticon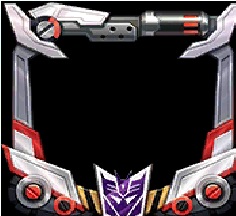 One of the Borders that was present at the Mobile Legends x Transformers collaboration, one of which was Decepticon Border Avatar. This is a pretty good choice, even you yourself will definitely like to get the Border at the event.
Because it's easy and you only need to complete a few missions, you will definitely be able to receive the prize right away. Even the appearance of this Border is pretty cool, so many players really want to have it for them to use.
Blazing Bounties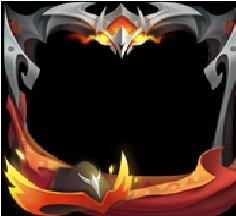 Then back to the Squad-themed Border Avatar, of course, Blazing Bounties includes the latest Border from the Squad now. Themed Cowboy who has a burning spirit like Fire, of course Blazing Bounties has a very attractive appearance.
Especially from the border itself, I can say that Esports is good, because in terms of appearance or form you can find it. From the bottom there is a red scarf and a cowboy hat, symbolizing this is for the squad only.
Cosmic Gusion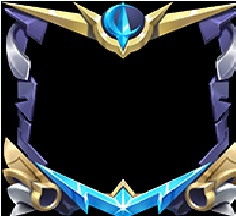 For this one, it is indeed quite expensive, if you are the sultan, of course, you can get the Border easily. This is a special Border of Hero Gusion's Legendary Skin, of course you have to have the Skin before you can get this.
But we don't think that the Border deserves an expensive price, especially from the shape that symbolizes the Head of the Gusion Skin. Has a glowing color effect when you use it, of course, indicating to friends that we have a Legendary Skin.
After knowing my 10 Cool Mobile Legends (ML) Border Avatars in my Esports Version, maybe some of you have and don't miss any of the Borders. Because there are also some Borders from upcoming new events, you have to get them too so you don't miss them.
Moreover, there are 8 Mandatory Items for Meta Tank Jungle Mobile Legends, of course this will help the team to win. In fact, we will have an opportunity, to be able to advance and the enemy without hesitation if we use the Build. Keep practicing, play wisely and don't become a toxic player!
Don't forget to follow our social media on Instagram and also subscribe our youtube channel