Mobile Legends is one of the best MOBA games that you can use. In this game made by Moonton, there are many events that are presented, but to take part in the event, you have to do a top up to fill in the diamonds. But, there are some good times to top up in Mobile Legends.
To Up Diamond Mobile Legends is indeed an activity carried out by the gamer sultan only, but for those of you missqueen, it is quite difficult to top up a lot of diamonds, therefore, it takes a very good time to top up in Mobile Legends, for example like some the following time.
On this occasion, we will provide some perfect time for you to top up on Mobile Legends. Of course, knowing that time, you will have many advantages in the form of other prizes in Mobile Legends.
Right Time To Top Up Mobile Legends
New account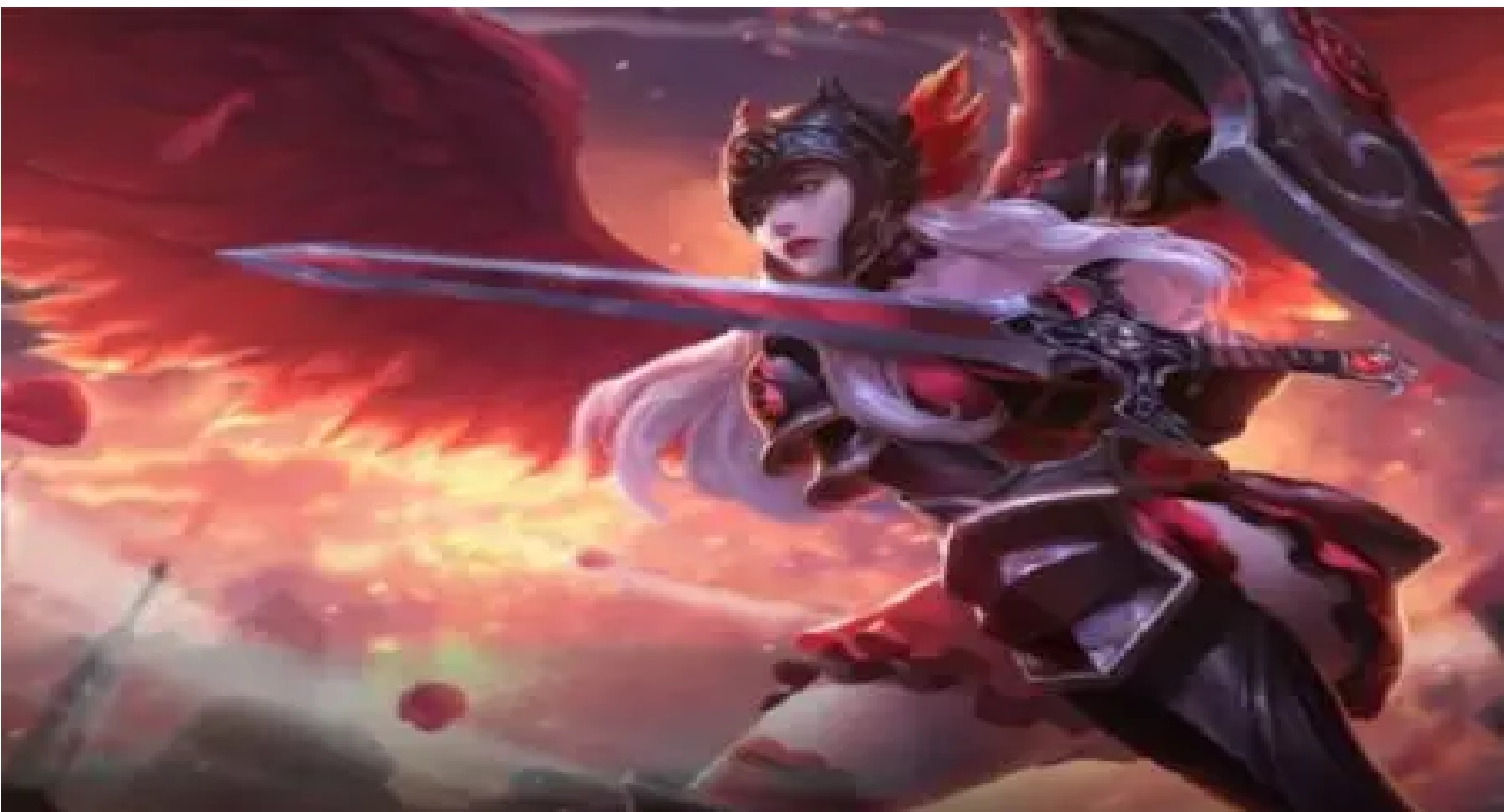 The first right time is when you create a new account in Mobile Legends, by topping up at least 11 diamonds you can get one free hero from the three available choices, such as Freya, Hanabi and also Valir, besides that, on the second top up. , you can get the opportunity to get the skins of the three heroes.
Beginning of the month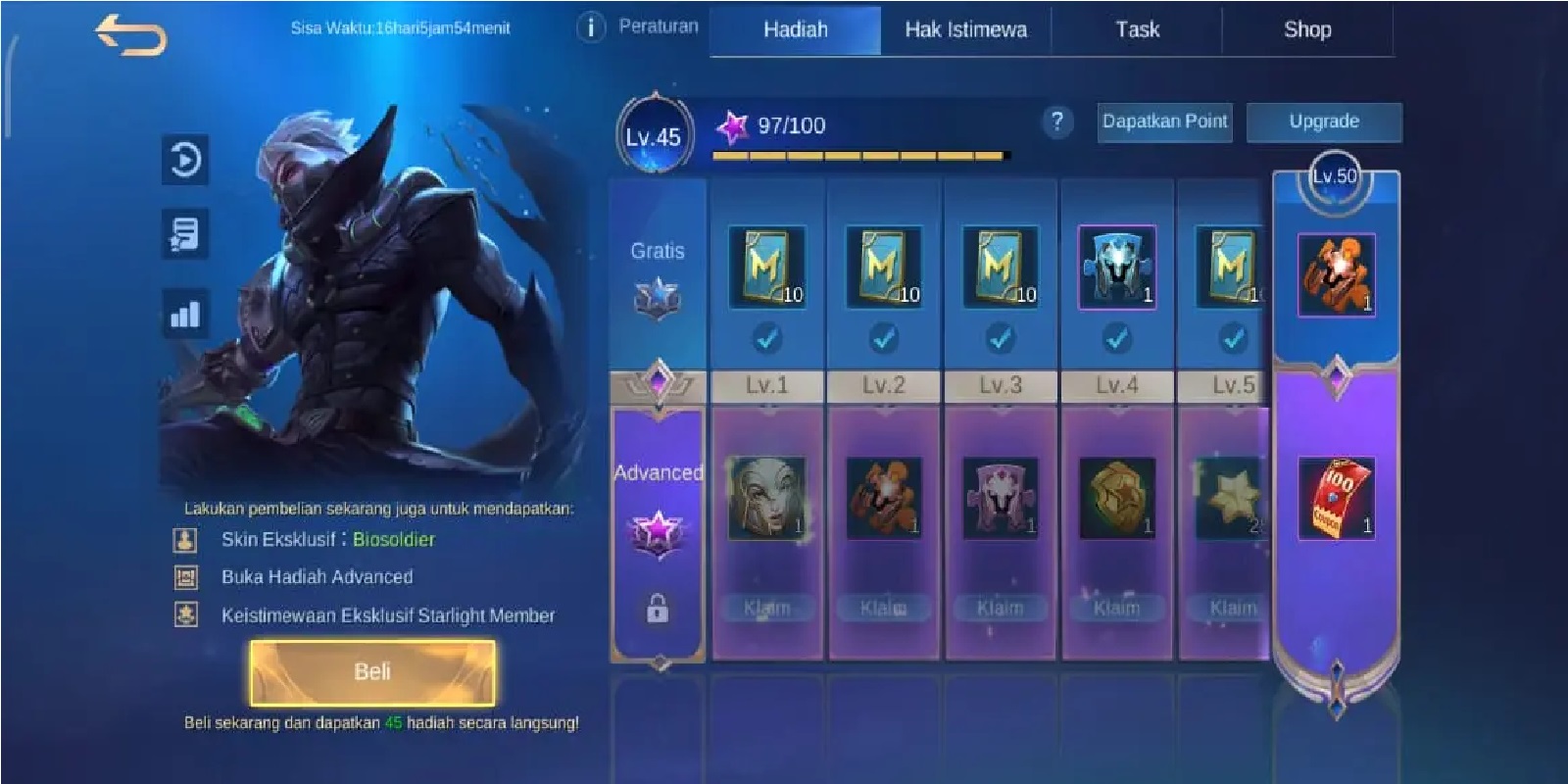 At the beginning of the month is the right time to top up on Mobile Legends, where at this time you will get various attractive prizes that you can get from the Season Pass.
First, you will get a monthly starlight skin prize, and then you will get a painted skin and various other prizes such as battle emotes, sacred statues and various other interesting prizes.
Early Season
The beginning of the season is the right time to top up the Mobile Legend game, which at the beginning of this season you will get the advantage of getting skin first recharge. Now at the beginning of season 18, you can do tp up with a minimum of 11 diamonds and you will get one skin for the very cool Miya hero.
Daily Top Up Event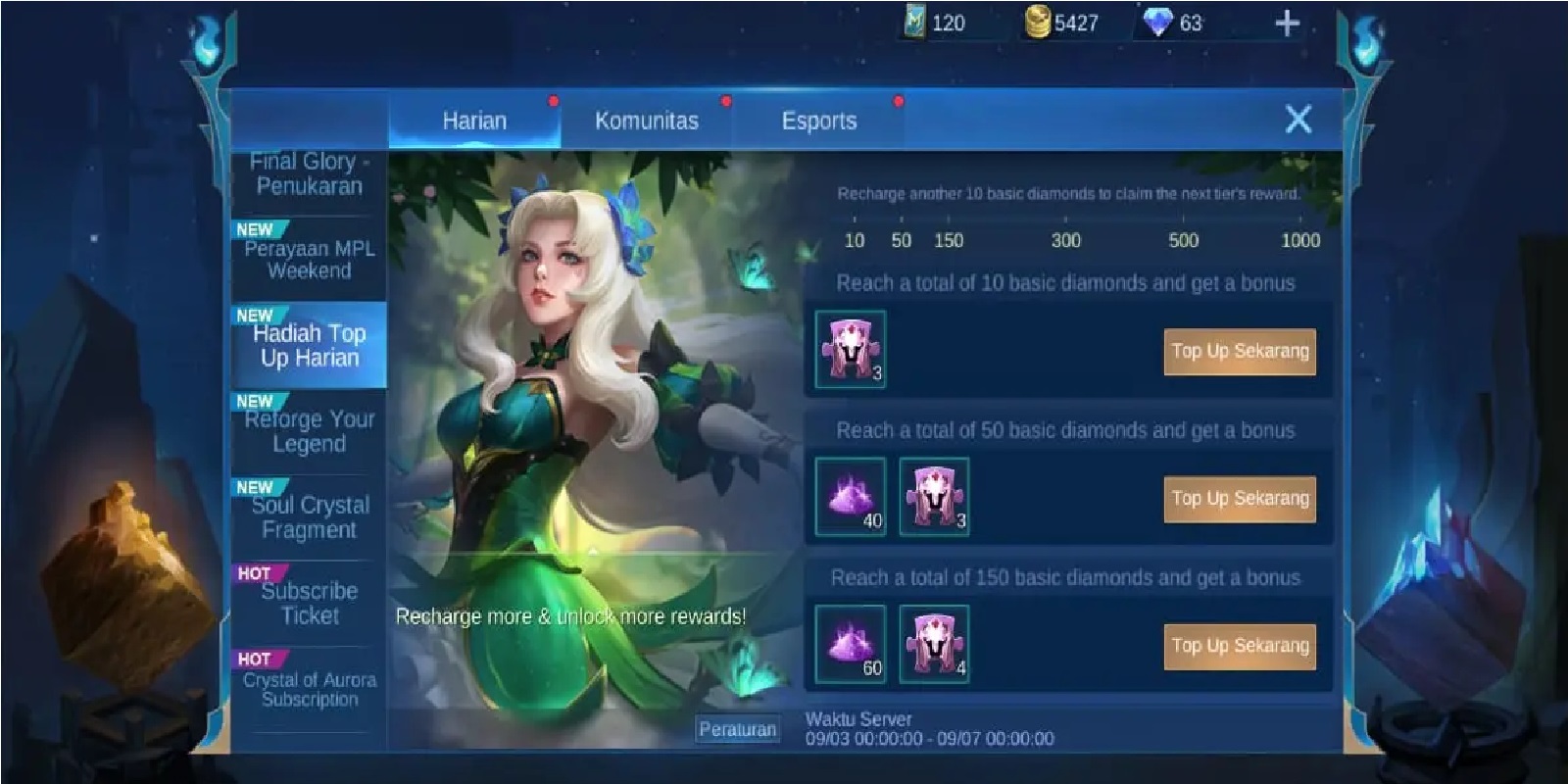 The Mobile Legend game has a daily top up event where at this event you will get various prizes such as rare fragments when topping up. Yes, while you are top, you get another prize, which you can exchange the rare fragment for the skin at the Rare Fragment Shop.
Big Event
Finally, do Top Up only on big events, such as the KOF event where you will get other bonus prizes. Like Skins and also various interesting items in Mobile Legends.
At the same time, you can use these diamonds to spin the event so that there will be enough prizes that you can get in Mobile Legends.
Now that's the right time for those of you who want to top up the Mobile Legends game, which by taking advantage of the few points above you will get many advantages in Mobile Legends.
Don't forget to follow our official Instagram at @esports.ku and keep on visiting our website for the latest and most interesting information about the Mobile Legends game and other interesting news. Stay Tune!