For some ML players, skin is a fairly important requirement in the process of playing in Mobile Legends. There are so many skin castes, and the most unique and maybe you can't get it again are maybe some of the rarest skins in the following Mobile Legends. On this occasion, the rarest skins in Mobile Legends are mandatory for you to know.
Skin is an item or attribute in the Mobile Legends game. Skins are widely used to change the appearance of a hero to become cooler and more proud. To get it, you can buy it or for free.
Layla – Blue Specter
First there is Layla's skin called Blue Specter, the skin which is the rarest skin because it can only be obtained for a handful of people in Thailand. Blue Specter is a gift from an event held offline in Bangkok, this skin is given as a gift from participants who attended the event. So you can't possibly get this skin back and become the rarest skin in Mobile Legends.
Layla – Classic Malefic Gunner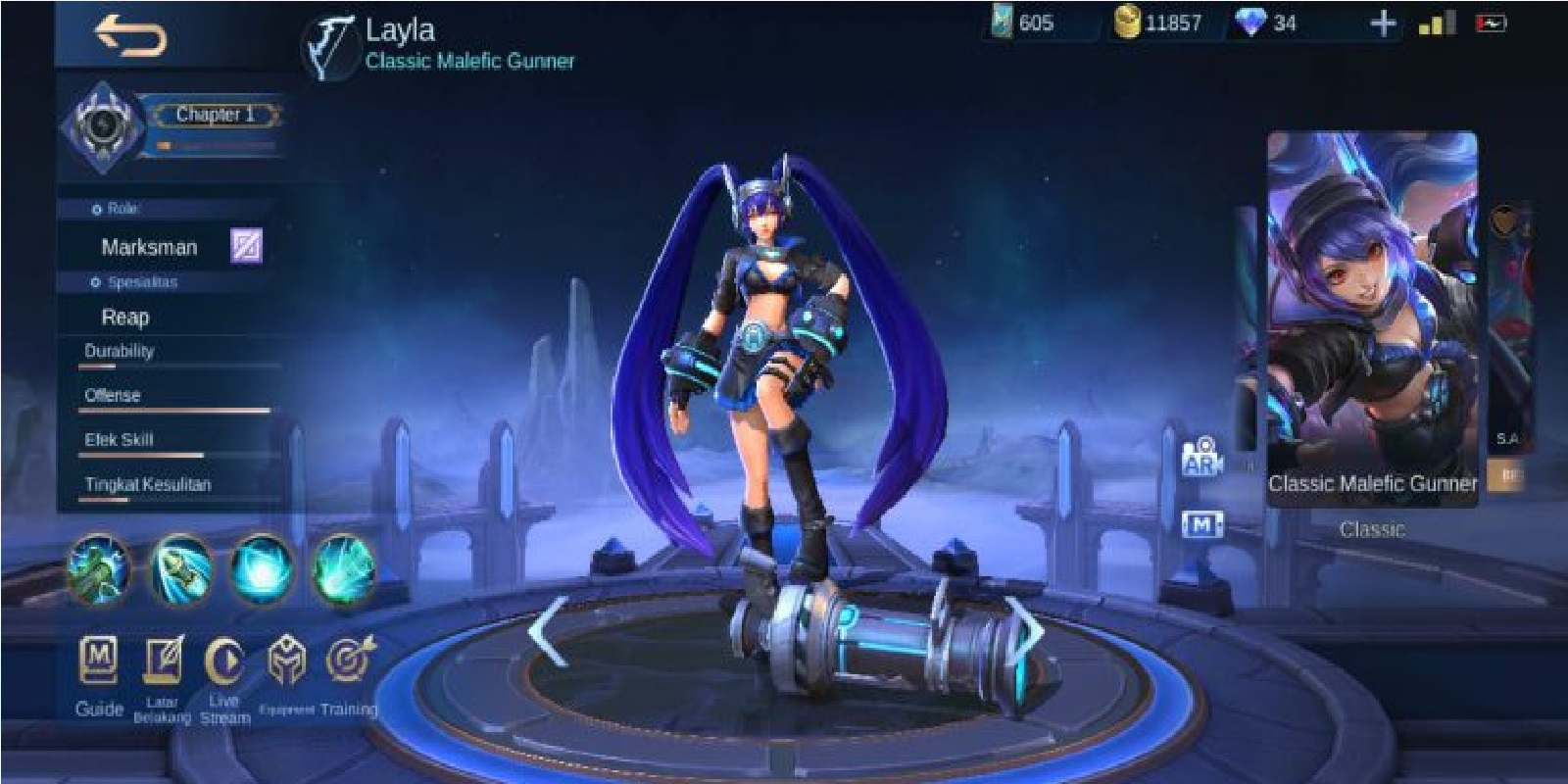 The name is like an item. This Classic skin is the default Layla skin in the past. Maybe those of you who are old players have it, but not everyone can have this skin. Skins can only be obtained by old accounts and distributed for free. So new players might not be able to get it.
Nana – Wind Fairy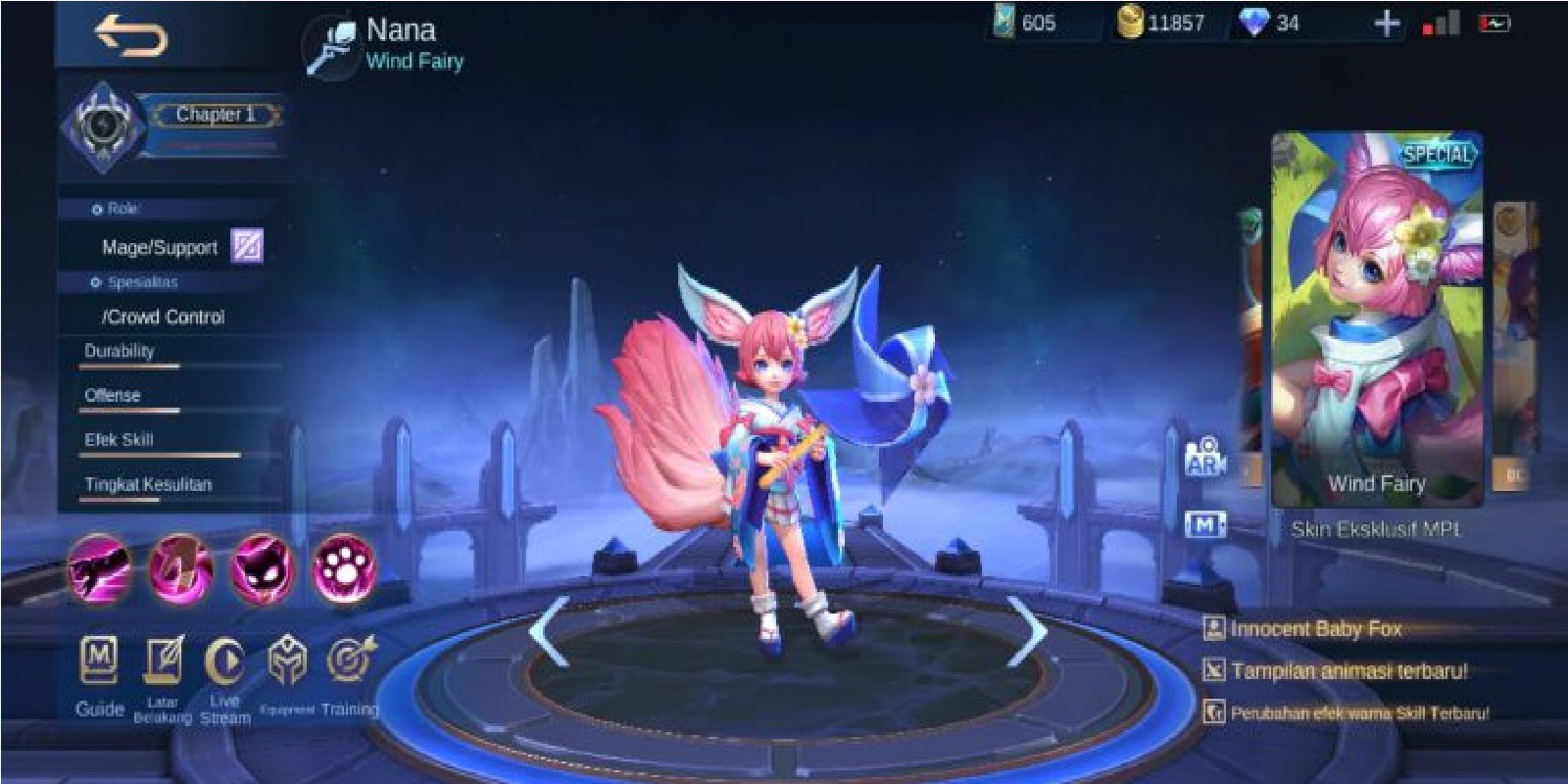 Next there is the Nana Wind Fairy skin which is a skin with a special caste in Mobile Legends. Why is it rare? Because this skin can only be obtained during the MPL tournament. This is an exclusive MPL skin, of course you can't get this skin back.
Calestial Outlaw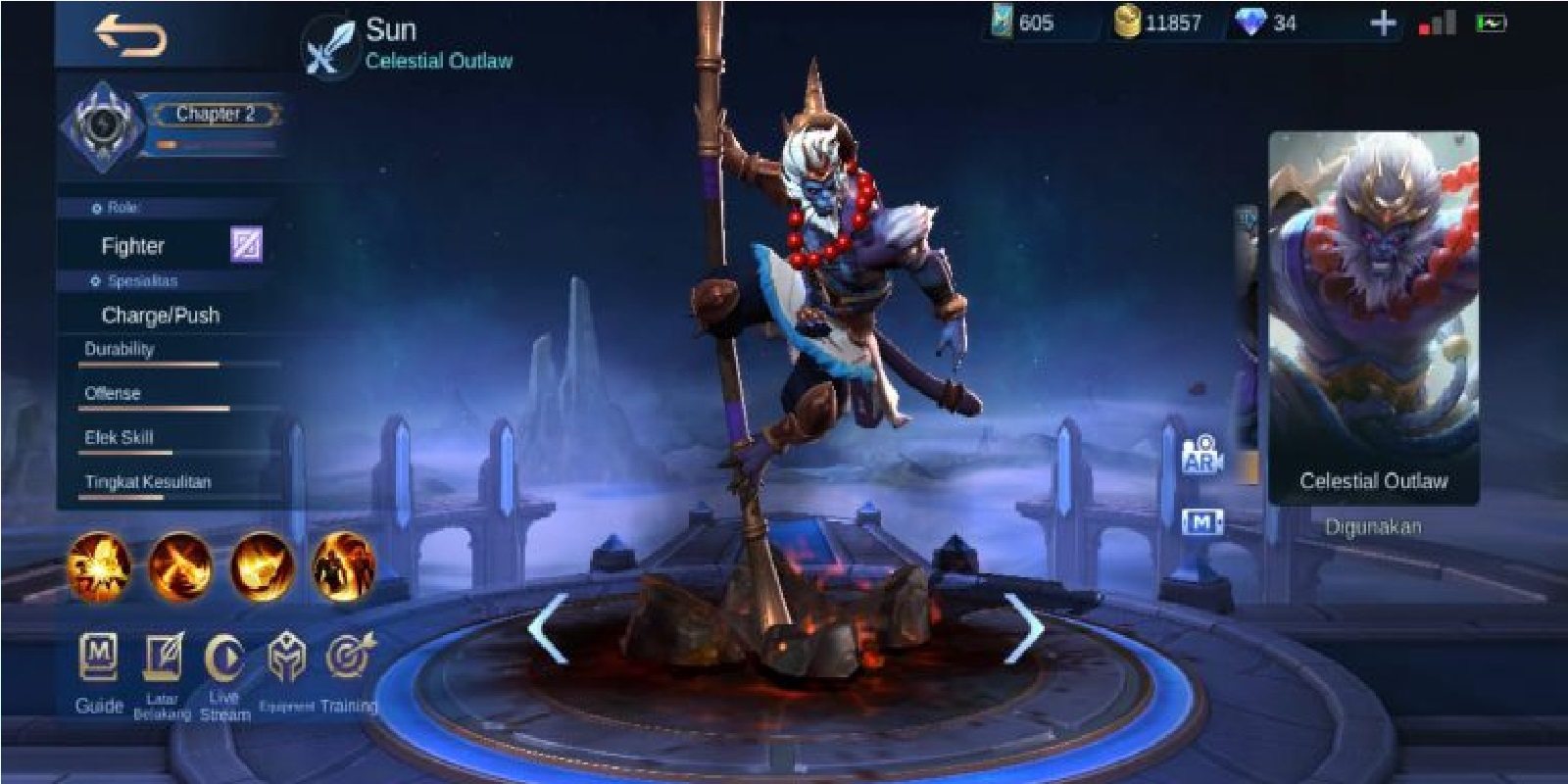 Next, there are skins that may be new, to be precise on season 15 yesterday, Moonton presented a first recharge feature in Mobile Legends and gave a skin as a prize. So this Sun skin is a gift from the event. Therefore, this skin is quite rare because you can only get it in season 15.
Aldous – King of Supremacy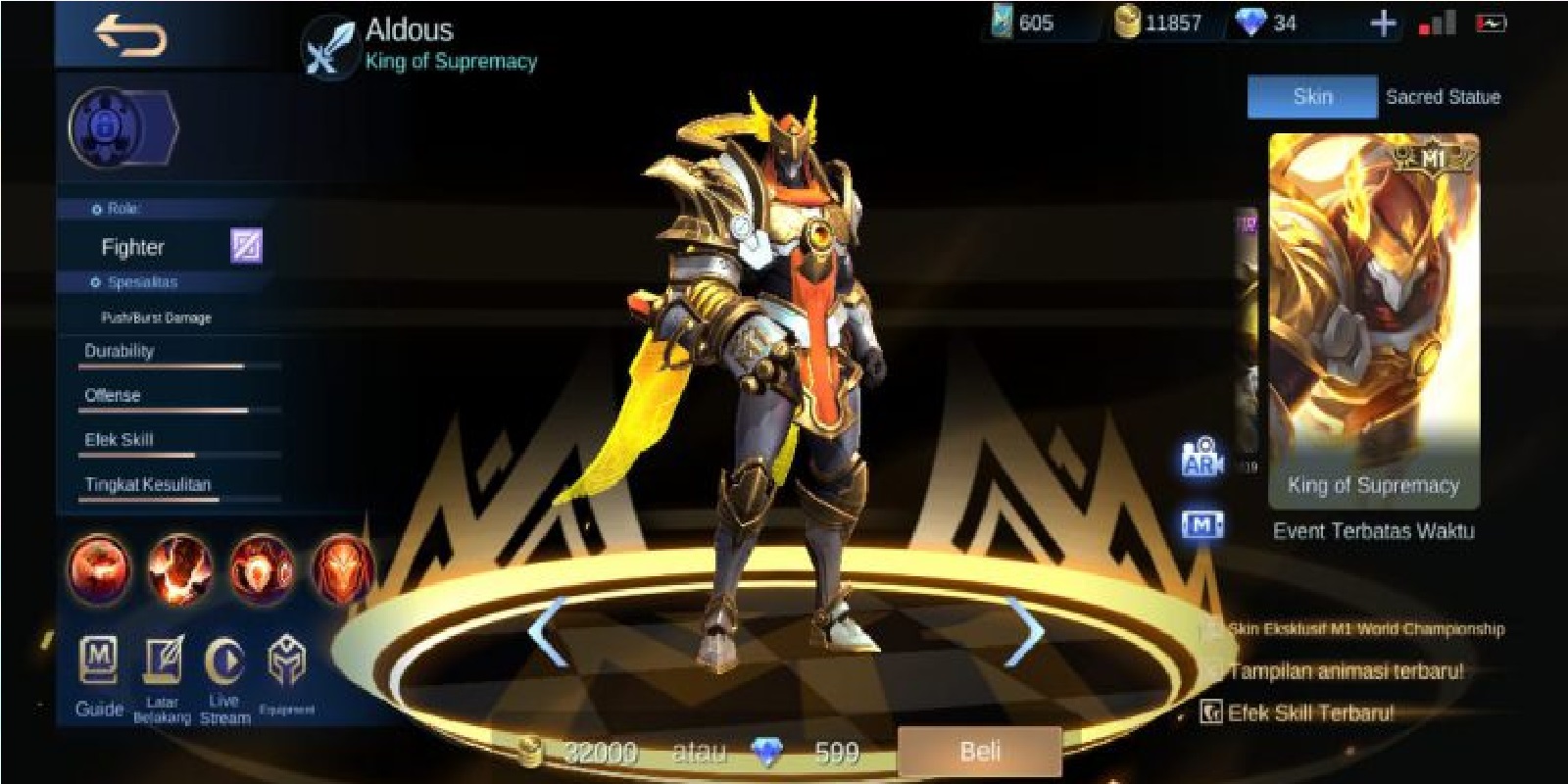 Next there is the rarest skin Aldous which is the exclusive skin on the M1 tournament. You can't get this skin anymore, just like Nana's skin above, this allodus skin can only be obtained in the M1 tournament only.
You can receive this skin and also buy it during M1 matches, where players will buy it with decent diamonds and no resale.
Lolita – Special Op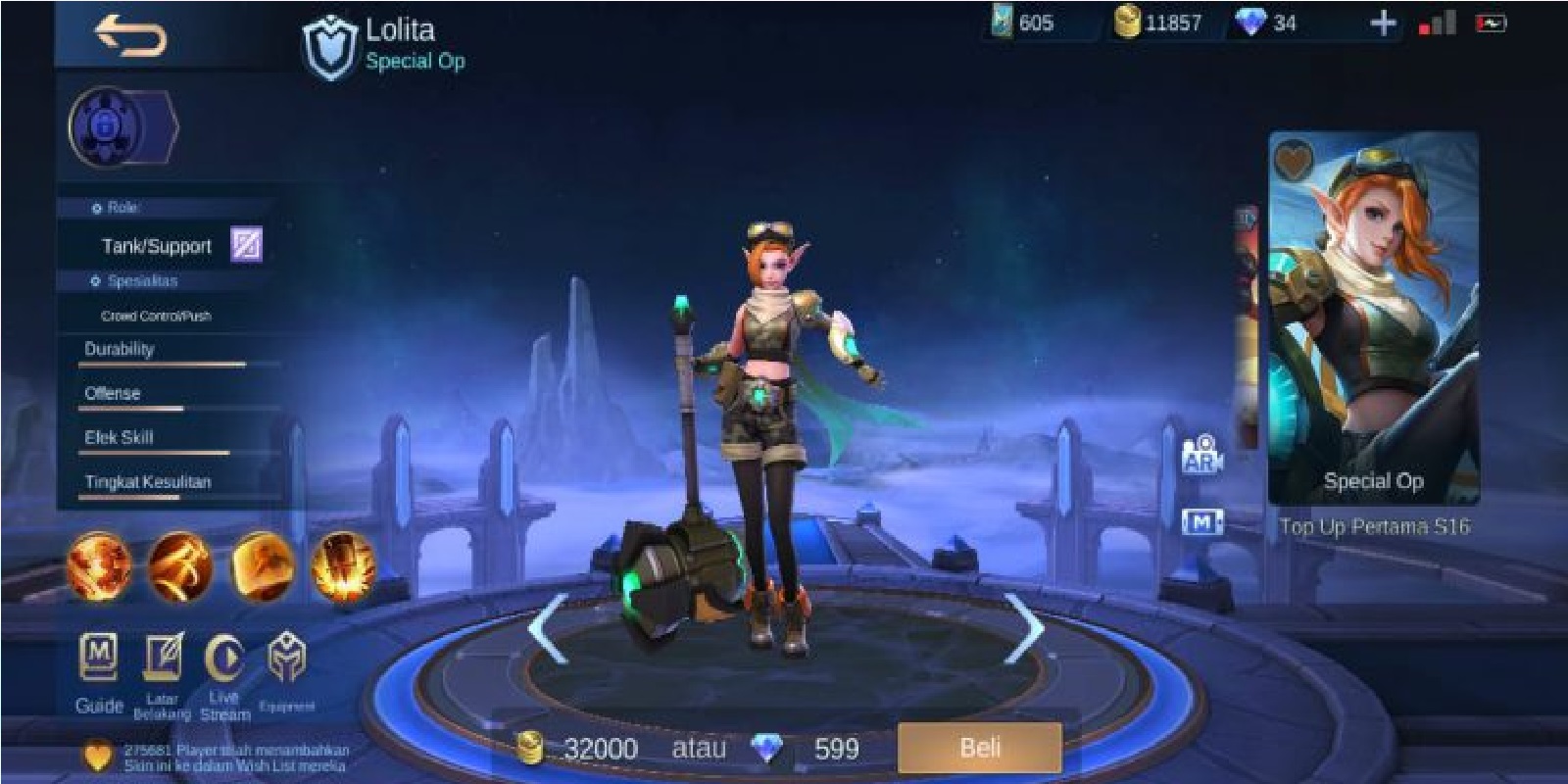 Finally, there is the Lolita Special Op skin, which is the First recharge skin for the 16 season yesterday. You can't get this one skin again in season 17. So in exchange, you can get Karina's newest skin, which is the First Recharge skin in season 17, but next season Karina will also become a rare skin, you know.
That's all the rarest skins in Mobile Legends today. Some of the skins above are the result of a limited event, which may not be possible for Moonton to bring the event back to the masses in the future.
Don't forget to follow our social media on Instagram