Mobile Legends is a game that has many unique variations in it. In this game made by Moonton, there is one permanent event, namely Zodiac Summon, now to make the draw you need Crystal of Aurora and Fortune Meteorite items. On this occasion, Esportsku will provide a way to get an item called Fortune Meteorite in the Mobile Legends game.
You can draw using Fortune Meteorite and Crystal Aurora in the Zodiac Summon permanent Event. The menu itself is on the Shop menu, then enter the Draw Menu, and you will find Zodiac Summon on the menu. Next. You only need to get items such as the Fortune Meteorite and Aurora Crystal, now to get Fortune Meteorite for free.
How to Get Free Fortune Meteorite Mobile Legends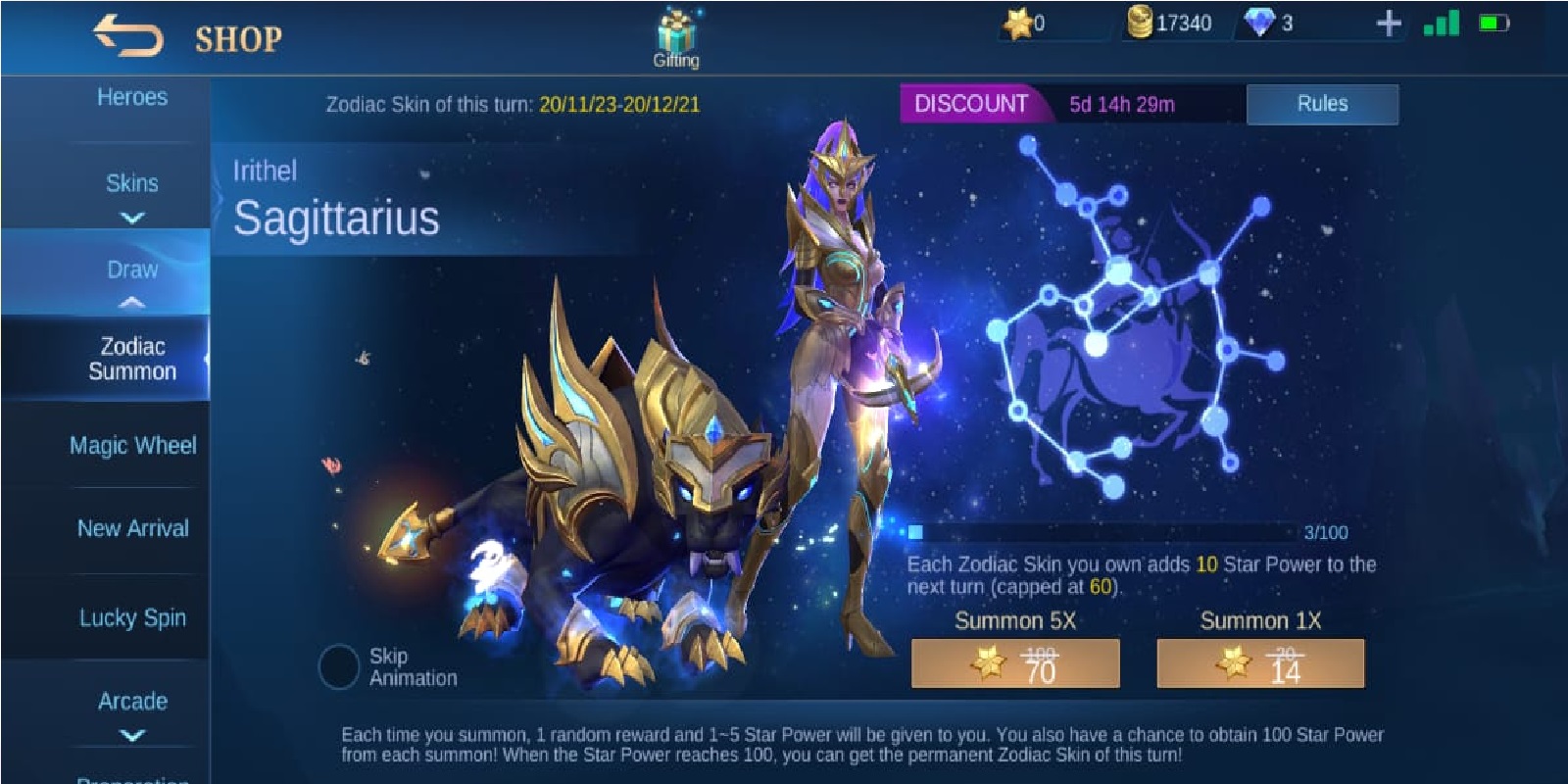 There are two ways to get Fortune Meteorite for free in the Mobile Legends game. We will review these two methods and discuss them at the following points.
Zodiac Hero Gift Event
Celestial Prize
Zodiac Hero Gift Event
First, to get a free Fortune Meteorite, you can take part in one of the Gift Events on a certain month's Zodiac hero. For example, for November at this time, there is a Zodiac Sagittarius skin resale, at this time the skin is here, then you only need to complete the task at the Sagittarius Gift Event to get a free Fortune Meteorite.
There are 3 Fortune Meteorites that you can get provided that you have the opportunity to draw 3 times, this will certainly increase your chances of getting Zodiac skins at even cheaper prices. To get a Fortune Meteorite at this event you only need to play with a special hero and target kill on that hero, you can also share after the match.
Celestial Prize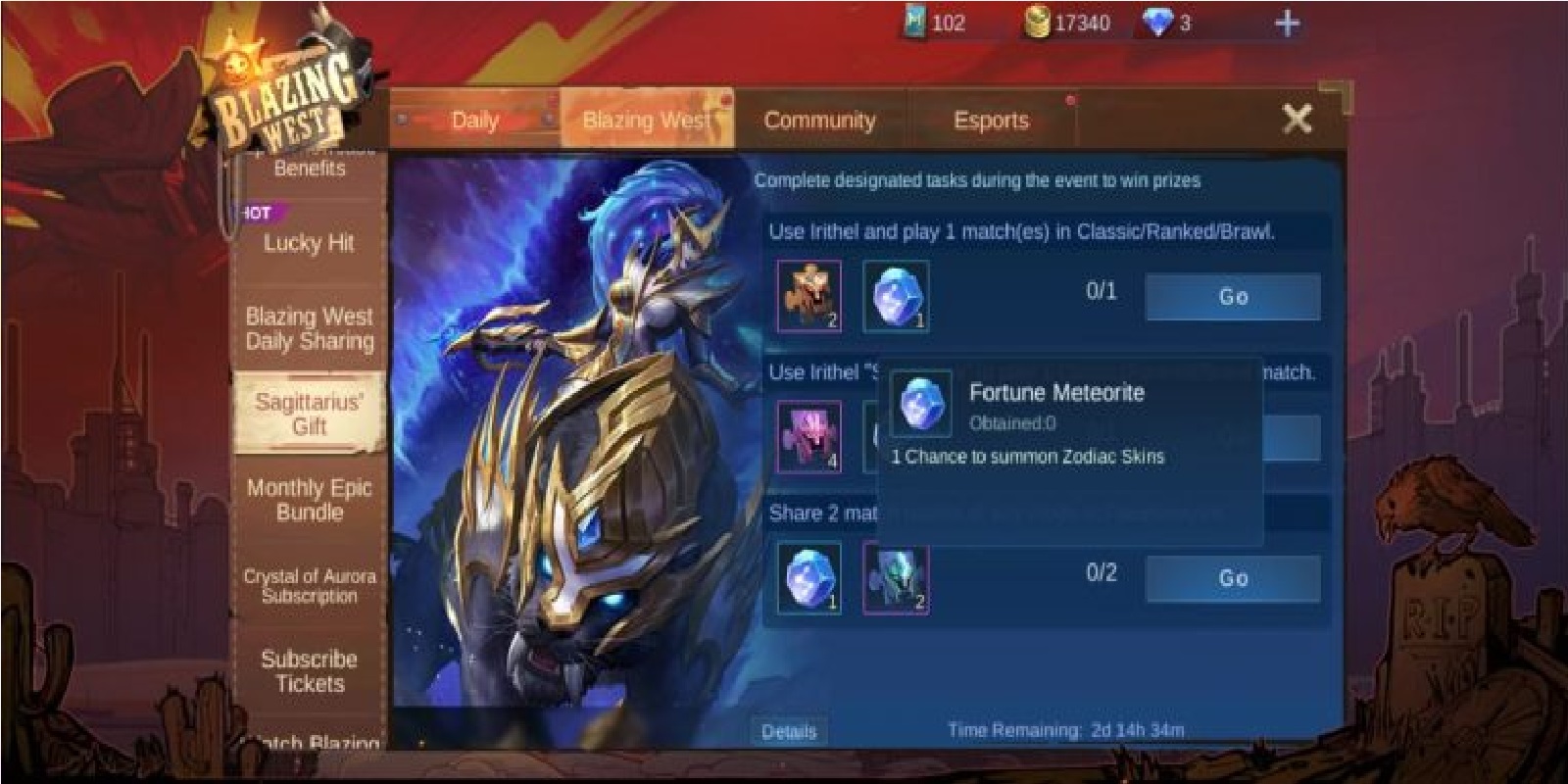 The second way is to reach the level on the Celestial Task Menu in Mobile Legends. Every Celestial Level has attractive prizes that you can get, one of which is this Fortune Meteorite. You can level up Celestial easily by playing more often and using Double Exp and completing Celestial Tasks every day. After reaching a certain level, you can get a Fortune Meteorite as a reward.
That's the way to get Fortune Meteorite items in the Mobile Legends game. Hopefully, the method above can be useful especially for those of you who want to try to finish the draw in the Mobile Legends game. May be useful.
Don't forget to follow our social media on Instagram