Mobile Legends has released a lot of Skins on all Heroes for now. Then there are the 7 Best Valir Mobile Legends (ML) Skins, this proves that Skin updates continue to appear too. Because the skin that is present on Hero Valir itself, is indeed quite good and has a cool effect. To make it even more solid, try to see the 7 Best Valir Mobile Legends (ML) Skins, who knows one of these Skins will interest you. After we use the Skin, make sure you understand the Hero how to play it in exciting land of dawn battles.
Moreover, there are still a lot of skins that are pretty good in this Mobile Legends game, as long as you have them yourself. Surely this won't be difficult anymore, even to use Skin Hero Valir using cool Skins to face better opponents too.
Then also understand what is called How to Use Hero Valir Mobile Legends, so that later playing it won't be a problem at all, huh. Because if you make a mistake
Son Of Flames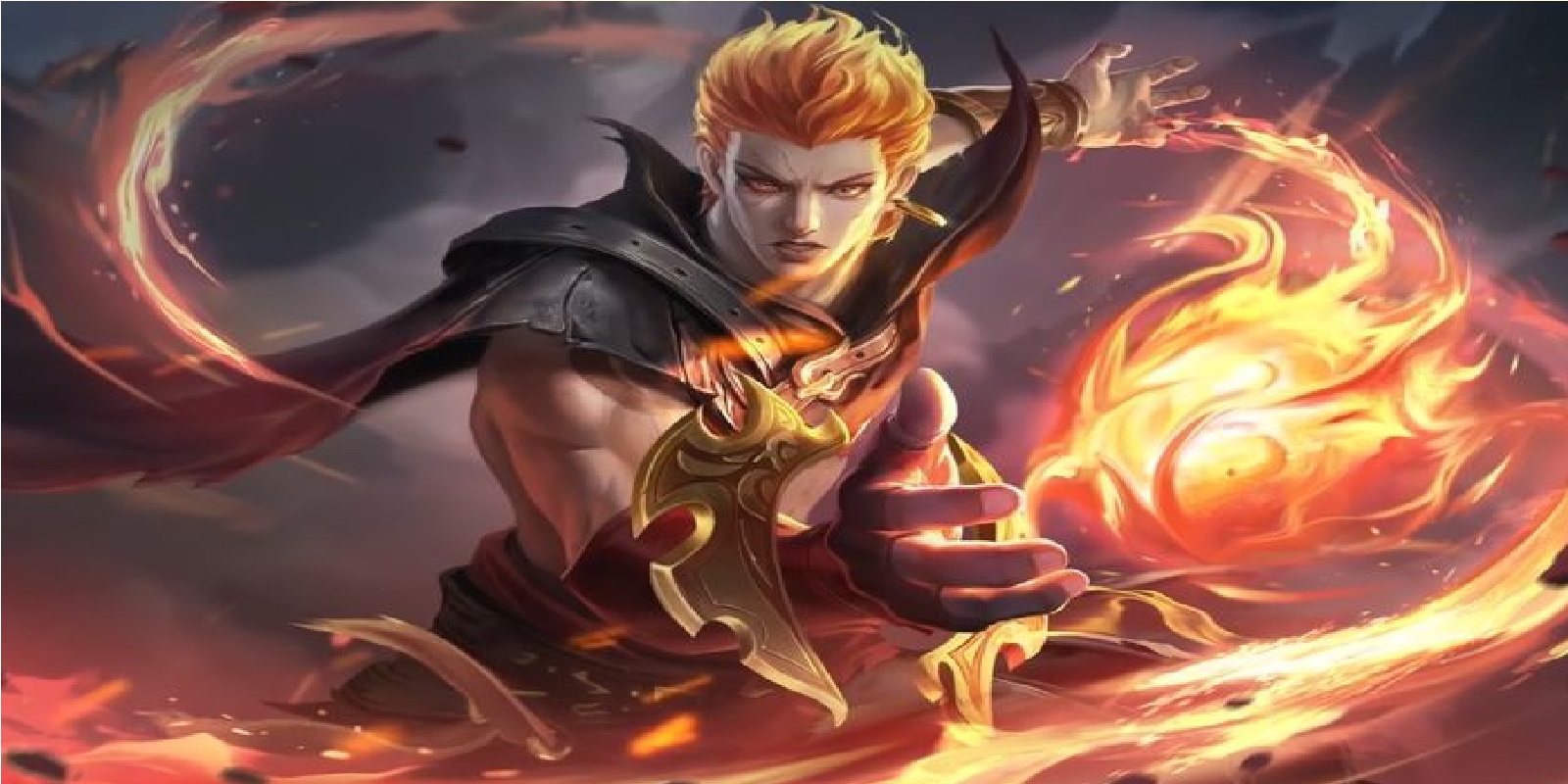 For the very first one is Valir Son of Flames, of course this is the basic or innate skin of the Hero. Because with this appearance and nickname, the son of flames is indeed quite cool because it symbolizes the power of Valir and his true strength as well.
If in the Indonesian sense Son of Flame is the Son of Fire, yup, it can be seen from the Valir hero skill which often emits fire in every attack. Even his own power wreaks havoc, to the point where there's also a Voice about his Master that doesn't understand Valir.
If you buy Hero Valir directly in the Shop now, it means that we can automatically get this Skin right away. The name is also default, but for the price problem, you have to use 32,000 Battlepoints or 599 Dm.
Pale Flame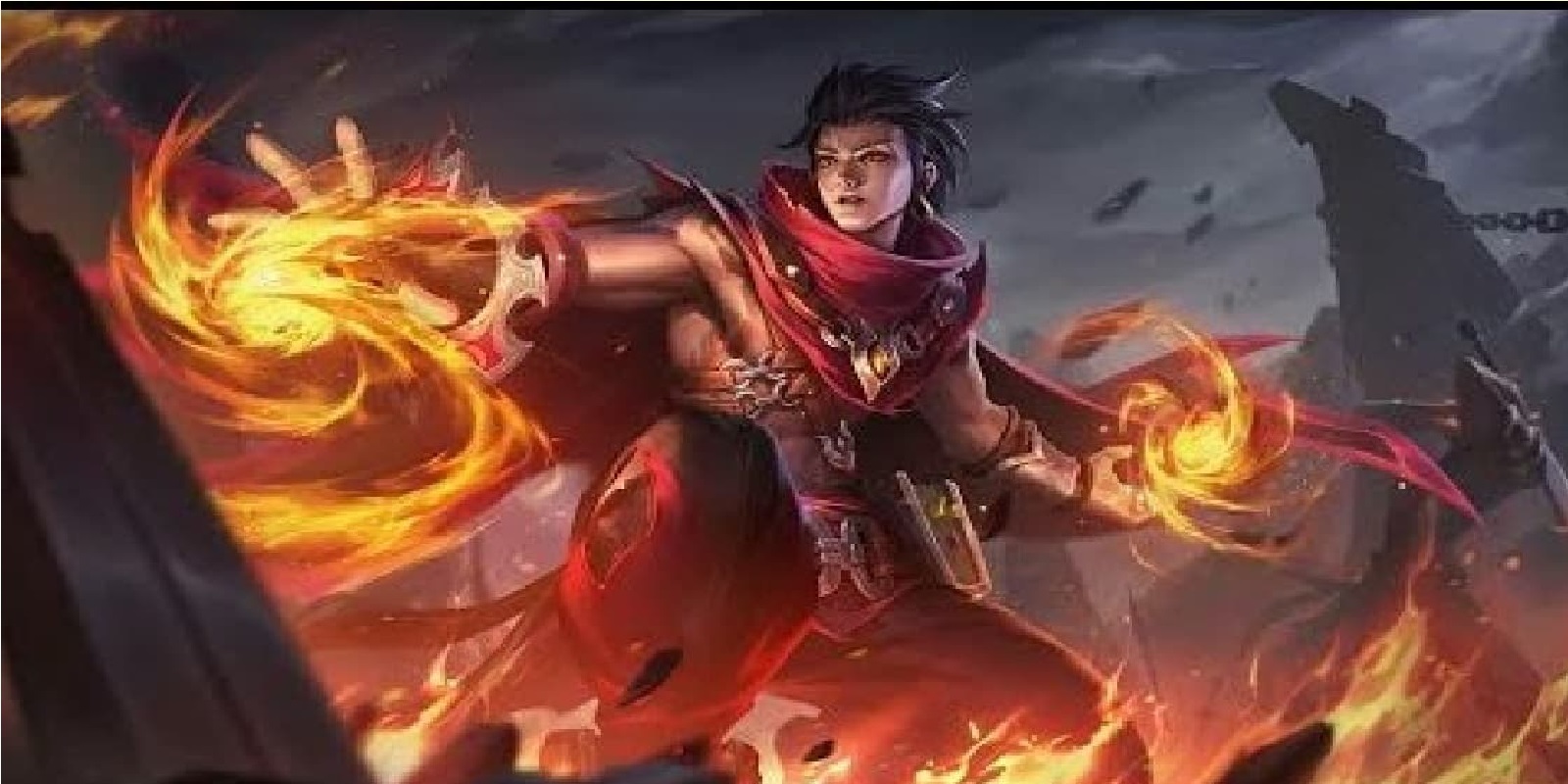 Valir's Fire Power grew stronger, it even made him even more crazed in the game. Pale Flame is one of Valir's Normal Skins, the shape is indeed different from the initial appearance of the hero, it's even better for Normal.
Valir shows that he really deserves to be a ruler, because of his smoldering fire power for any opponent. But because his strength exceeded the limit as well, in the end it was like wishful thinking that Pale Flame Skin appeared like this.
This skin, if you want to get it, you have to spend 269 DM first, then you can get the skin directly.
Shikigami Summoner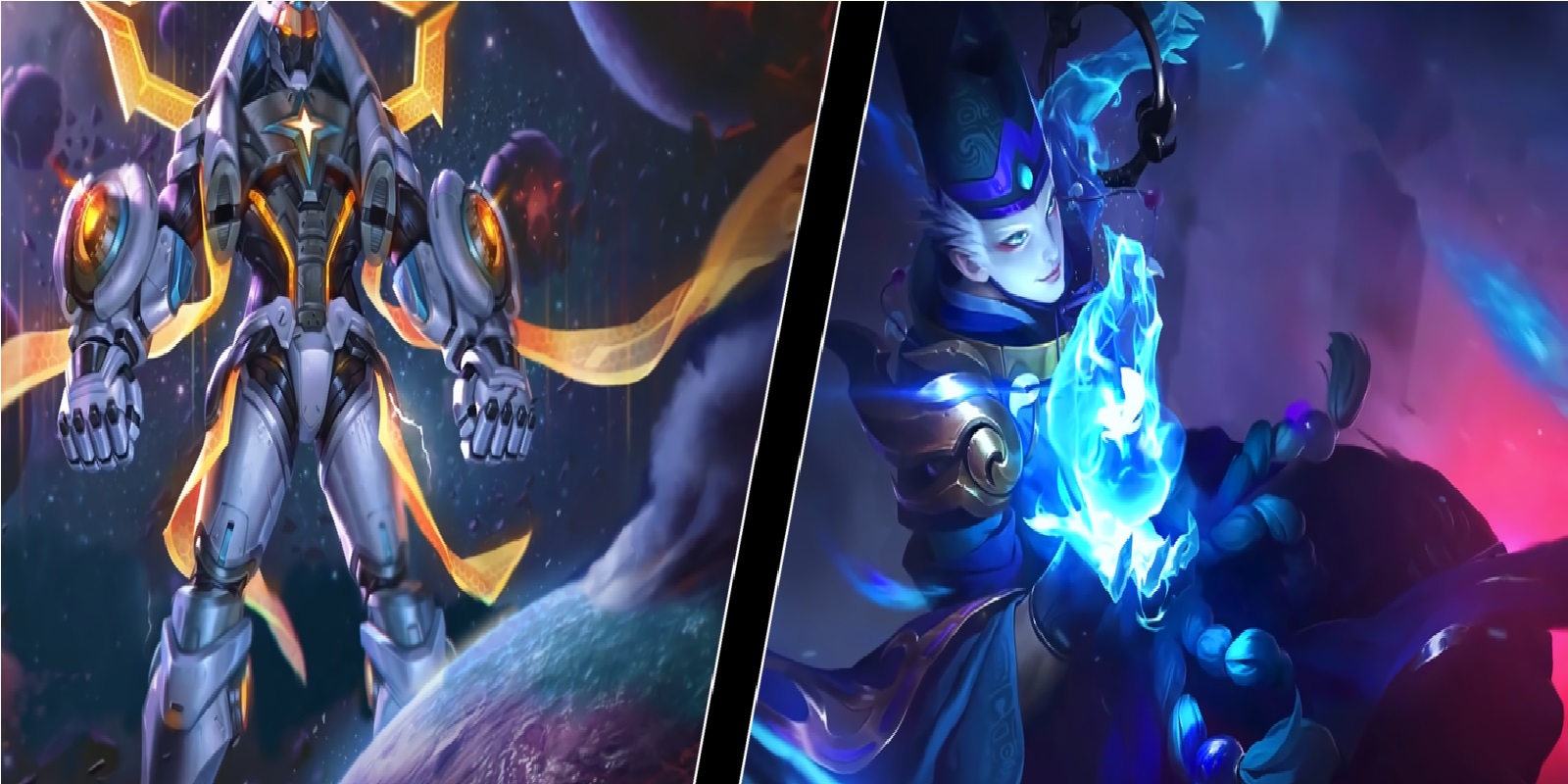 Valir with the power of Fire turns into a fiery Blue, even this Skin seems to symbolize the mighty Valir. Shikigami Summoner, is a Skin that Valir gets with a Special Type and has an attacking effect from Blue fire and Shikigami paper as well.
The clothes of Valir changed to that of a holy one, although mighty but Valir's position was indeed quite high. You will see the elegant style of Valir, even making this skin the most popular at the beginning of the release for Valir players to get.
Now to get this skin too, you have to spend up to a total of 749 Dm, in order to get the skin permanently. Because it's Special, this is also not a Limited Event so you can have it anytime.
Dictator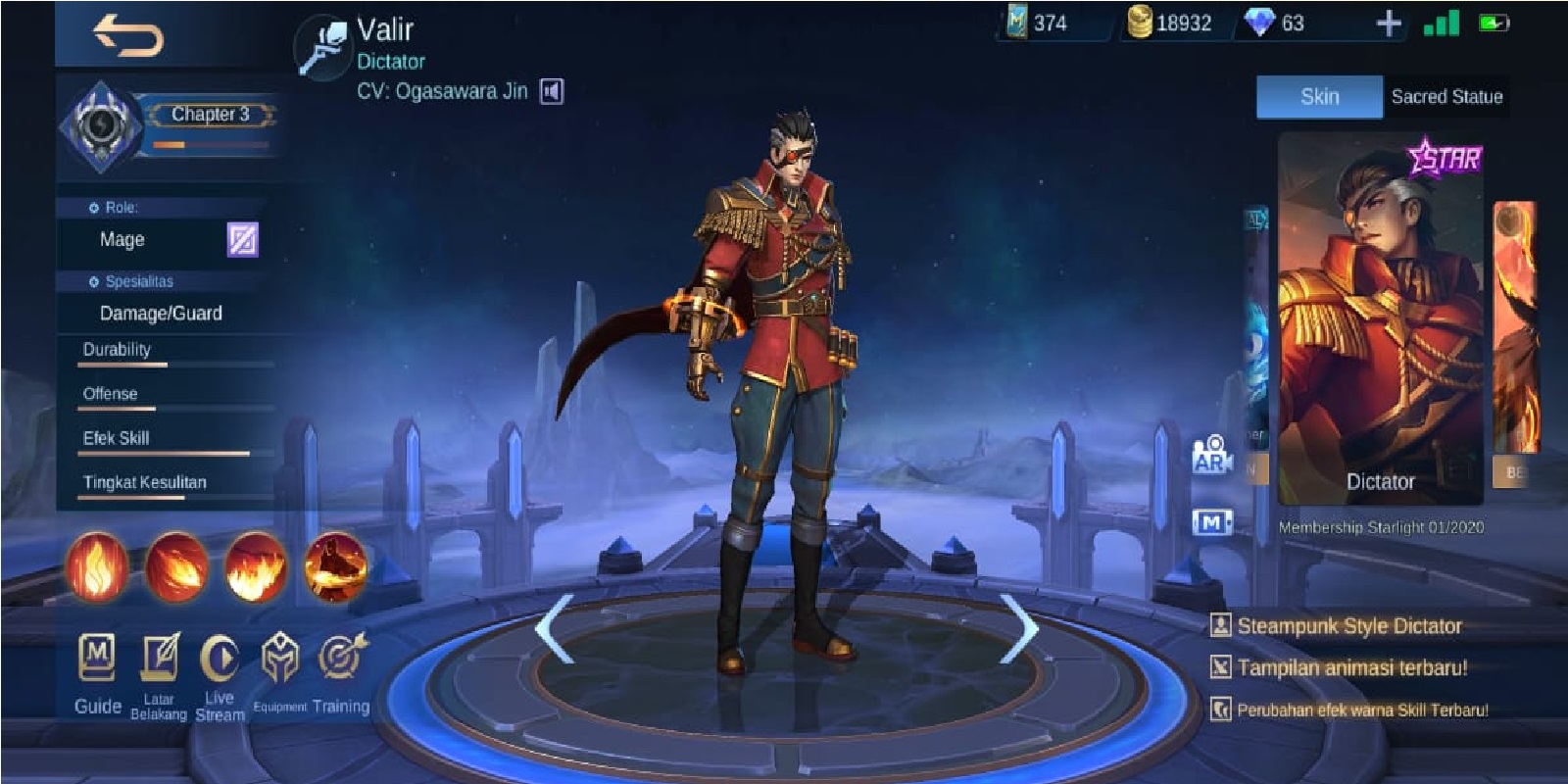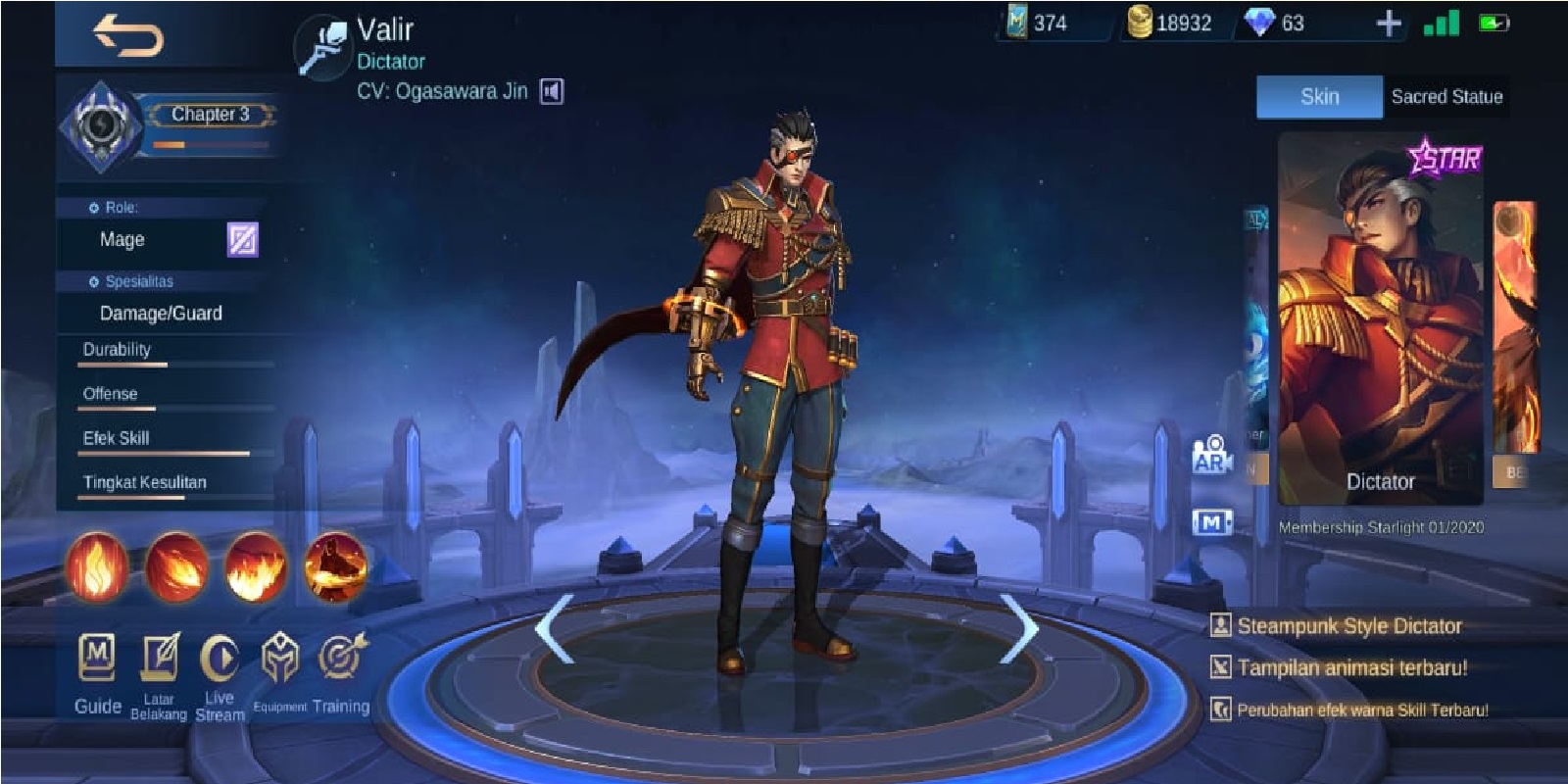 A very strong leader and will lead a war, Valir gets a Skin Dictator which is quite strong. The fire from this skin is also still red, but it turns out to be much hotter and maybe you will be more excited about this skin.
His presence in the Mobile Legends game makes Valir look very good and elegant using a skin like this. Even for the position of war leader, Valir spy on his enemy from a distance with the lens on the right eye which is red.
Using full war, that's what we want from a barbarian Mage like this Valir. To get this skin, you have to go through the Starlight feature in January 2021 yesterday, but there is a possibility of re-release through an upcoming Fragment Shop exchange.
Draconic Flame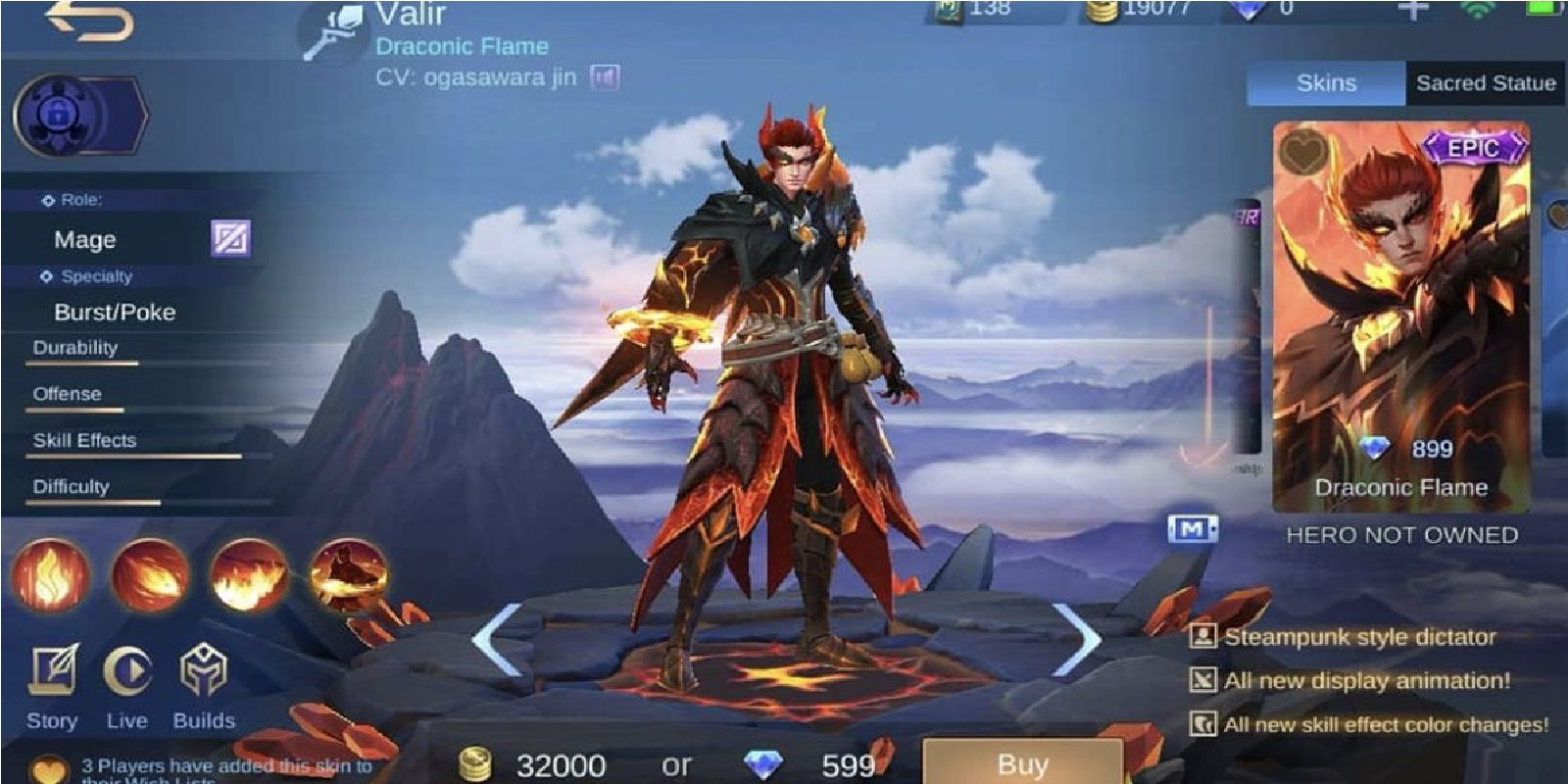 Indeed, Valir's strength is very large in providing Fire attacks, but that's why now Valir is the Squad Leader of the Dragon Tamer. Is a Squad consisting of 5 people, to overcome the Dragon's attack which is quite disturbing.
In the Animation of attacking the Dragon that is attacking him, Valir pits the power of Fire against the dragon. But that instantly made him run away, even making this Valir's victory against the Dragon that was originally chasing him.
This skin has a price of 899 Dm in the Shop, because it is an Epic type and is included in the Squad Type. So if you really like it, let's have it right away and maybe you'll be more excited to play.
Demonlord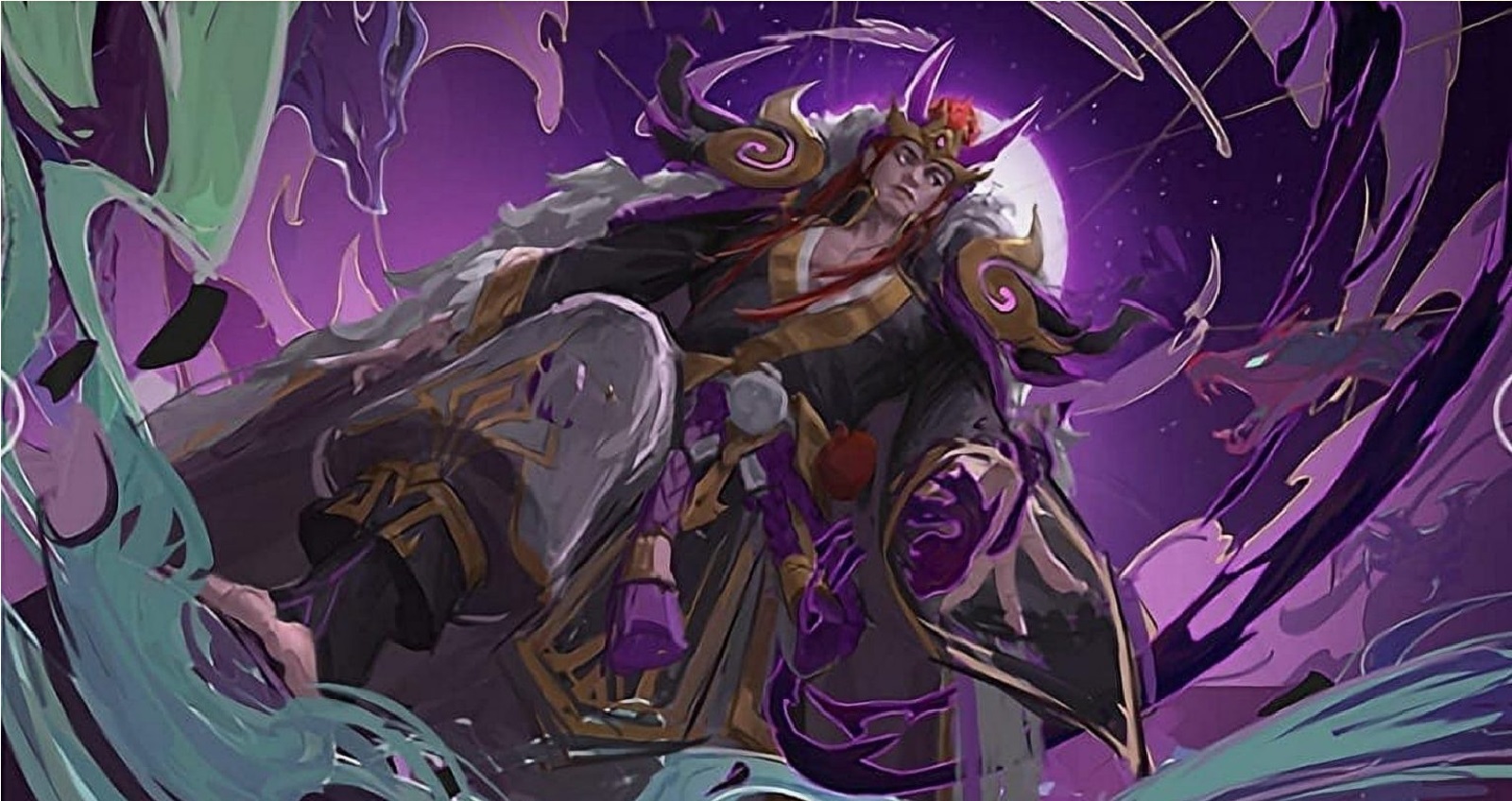 The power of the fire is very large and getting stronger, even making him get a title that is quite terrible. Valir has finally turned into a Demonlord, looks like a Japanese person and has many loyal followers, namely strong monsters.
Of course, this skin is indeed very good, even from the form of the hero it has a lot of changes in full. Then for the presence of the Demonlord Skin in the Mobile Legends game, Valir's Fire attack will turn purple and have an effect.
The Valir Demonlord skin includes a Collector and a limit so you can't have it anymore. It's not possible from the sales shop, but through the Grand Collector, of course there is still a chance to get it back.
Infernal Blaze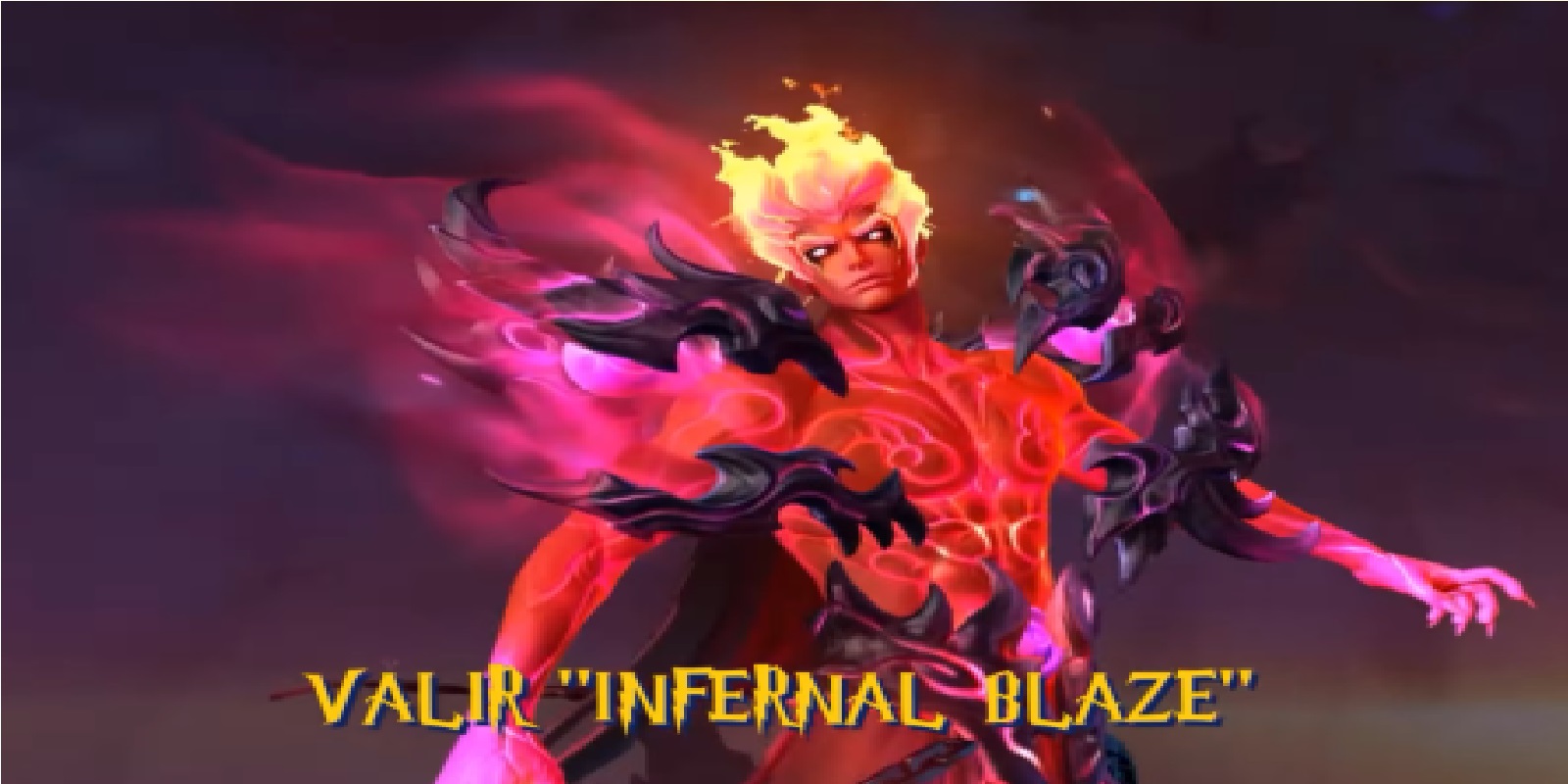 flow has reached its maximum strength in the Mobile Legends game, even getting power from a world like Hell. So for this Infernal Blaze Skin, it has a Type as a Legend Skin and it is certain that the price problem will be expensive for you to have.
Of course the Infernal Blaze Skin itself is quite strong, even Valir has a flaming Fiery Red Appearance. This skin will issue a much stronger Fire-throwing Effect, meaning that the effect is much closer to the hottest fire in the land of dawn.
To get this skin you also need to know, if the total of Diamonds can reach more than 11 thousand more.
After knowing the 7 Best Valir Mobile Legends (ML) Skins, you will understand more about what is happening in this game. The skin from Hero Valir is very strong, you might even have the desire to have the skin if you have the time. Keep practicing, play wisely and don't become a toxic player!
Don't forget to follow our social media on Instagram and also subscribe our youtube channel