Mobile Legends has released a lot of the latest updates that are very easy. Even with the presence of the Mobile Legends (ML) Affinity Feature, it makes us really curious to try it. Because Affinity itself has something with friends, as an indicator of Social status in the game as well. This will also show your status in the game. It has become a status that is so felt, so that you yourself can certainly be interested in trying it yourself.
Because it is a different feature that has many things, so this game will be easy for you to try. Especially in the conditions of the existing game, it's fairly interesting for you to use when playing Mobile Legends with features like this.
Affinity Features In Mobile Legends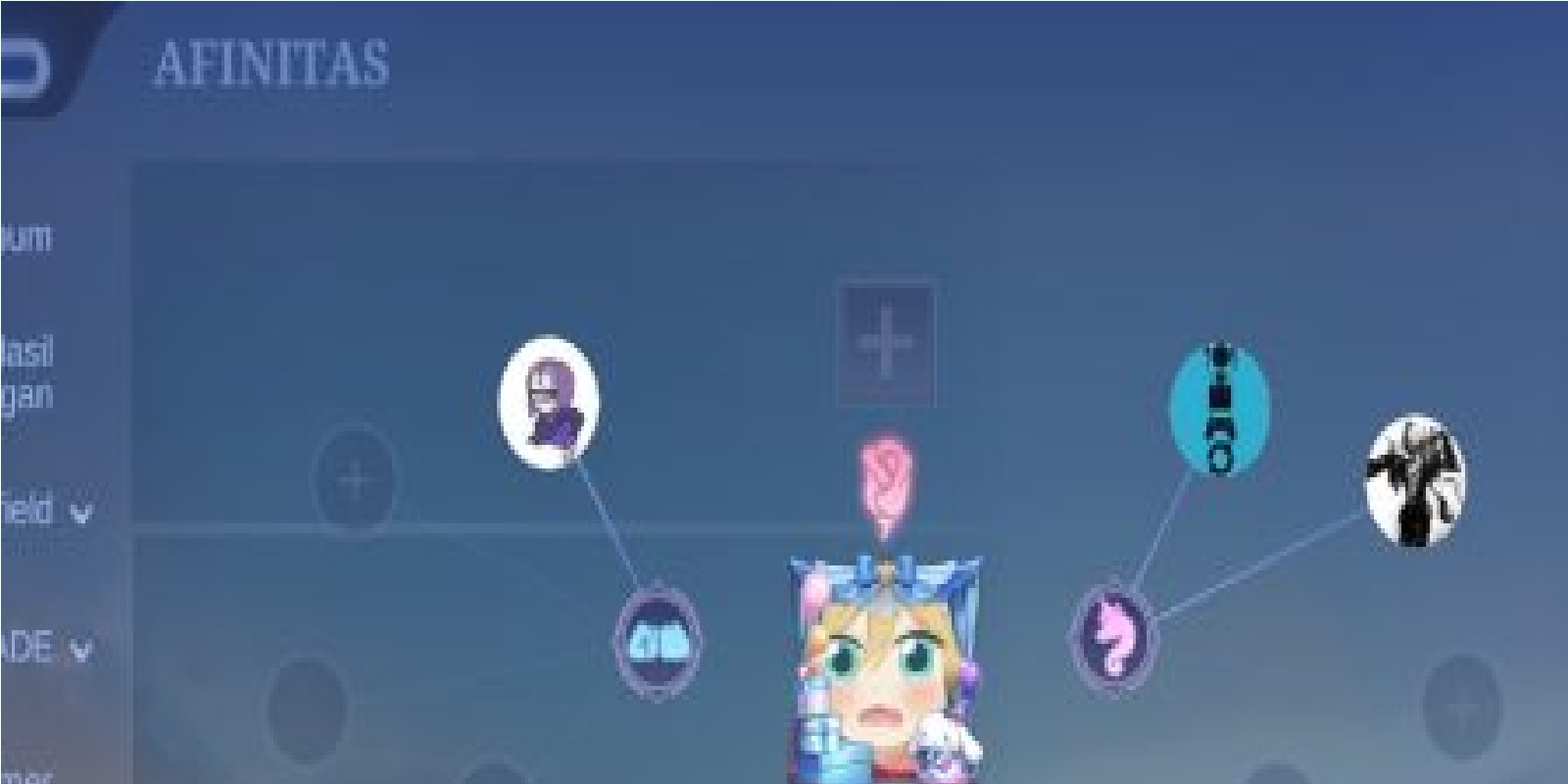 According to Esportsku, the Affinity Feature is a feature that shows social status in this Mobile Legends game. So there are several things that you will find from this feature, so you can have the best affinity with one of the partners in the game well.
Because indeed through the Affinity Feature, players can show some interesting Social Status. You can find the Affinity Feature yourself in your account information, so that we can immediately have it and try it if we are really interested in it.
So if from here there are also 4 things that happen to the Affinity Feature, make a choice and invite friends to join in on this. Because what I see in Esports is that there are several social statuses that come from the Affinity Feature of Mobile Legends and we can connect them to friends.
Affinity Features In Mobile Legends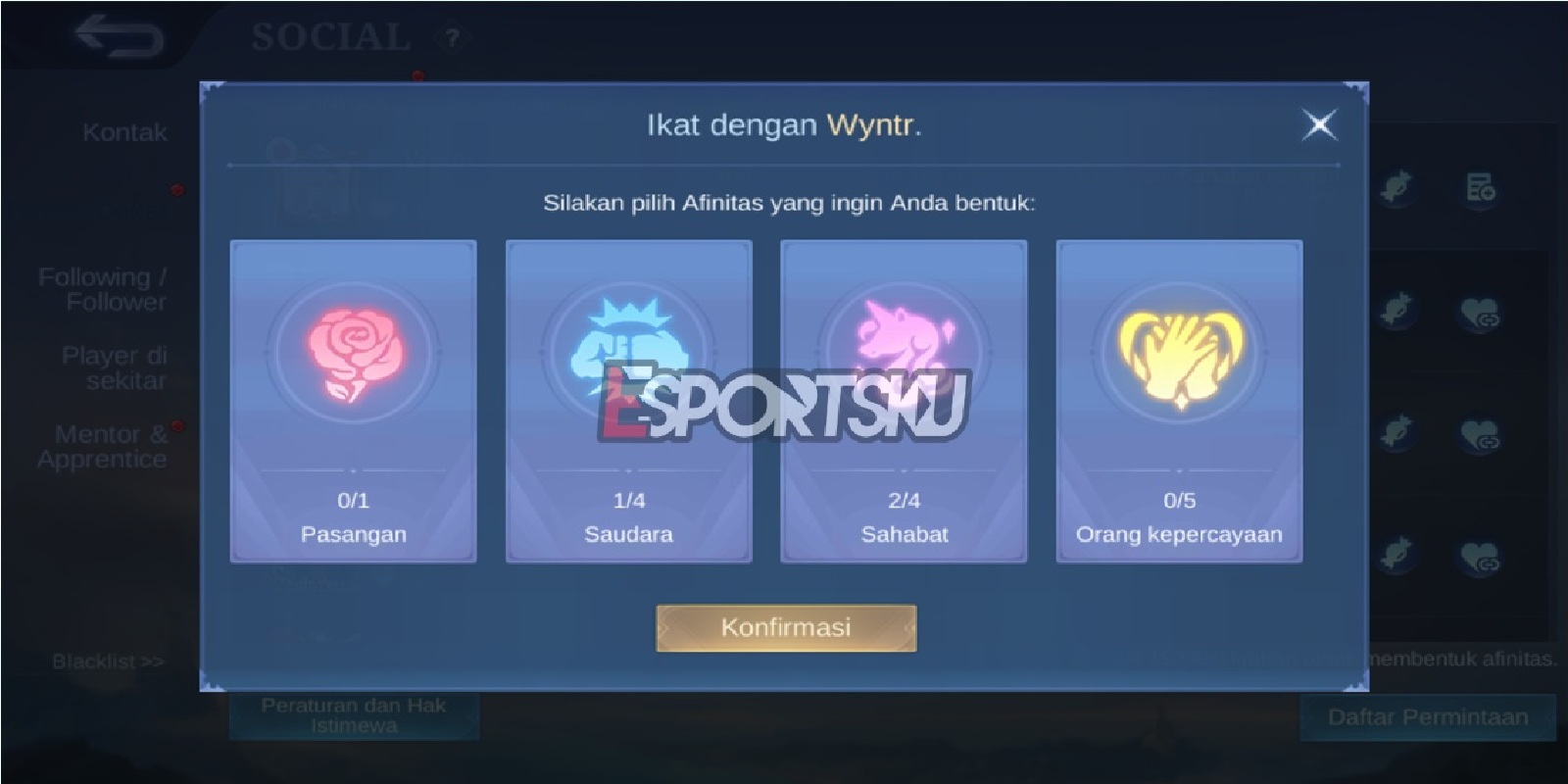 Here are some options you can use:
Couples: This is especially for you if you have a partner in the Mobile Legends game, more precisely, dating.
Brother: Maybe you have a brother playing Mobile Legends, you can install it using this Status. But your meaning, doesn't mean it's just family.
Friends: The friendship that exists in the Mobile Legends game and the real world, of course we can show it with an affinity like this.
Confidants: If you have someone you trust the most, of course, Affinity is very suitable. Showing other players, if our friend is very trusted.
Of course the Affinity Feature itself had a member entry limit in cases like this, indeed explaining something to the opponent. As close friends or friends, as well as people we trust with a partner that we can indeed attach to these features.
That's why it would be something to be curious about too, as something so interesting. But if for example your 4 Affinity People are in 1 party, it will only be seen for your purposes that you have this Affinity connection with anyone.
It's like making us even closer in trying some things from here to be even better.
After knowing the Mobile Legends (ML) Affinity Feature, you won't be confused anymore with all that. It's just a matter of trying it if you really have a new friend, because the Affinity point itself can only be done quickly from here. Keep practicing, play wisely and don't become a toxic player!
Don't forget to follow our social media on Instagram and also subscribe our youtube channel