Mobile Legends has released a lot of the latest very cool updates for you to try. As well as some Contents of the Mobile Legends Monthly Value Pack (ML), so that you are interested and try to buy items like this. Because with a good and lucky chance, we will definitely have a permanent prize from here. So that you are not confused if this will present items like anything. It turns out to be very much and has a great chance of bringing permanent prizes if you are lucky.
There are many events that appear in the Mobile Legends game, and you can immediately complete the mission as well. Because it will be even more exciting so that later you can be more excited, as well as the latest gift opportunities from here.
Contents Monthly Value Pack
Some of the contents of the Mobile Legends Monthly Value Pack itself are indeed diverse with total prizes with a peritem price of only 15 Diamonds. Because with those of you who made the item, you can immediately have quite a lot of item prizes right now.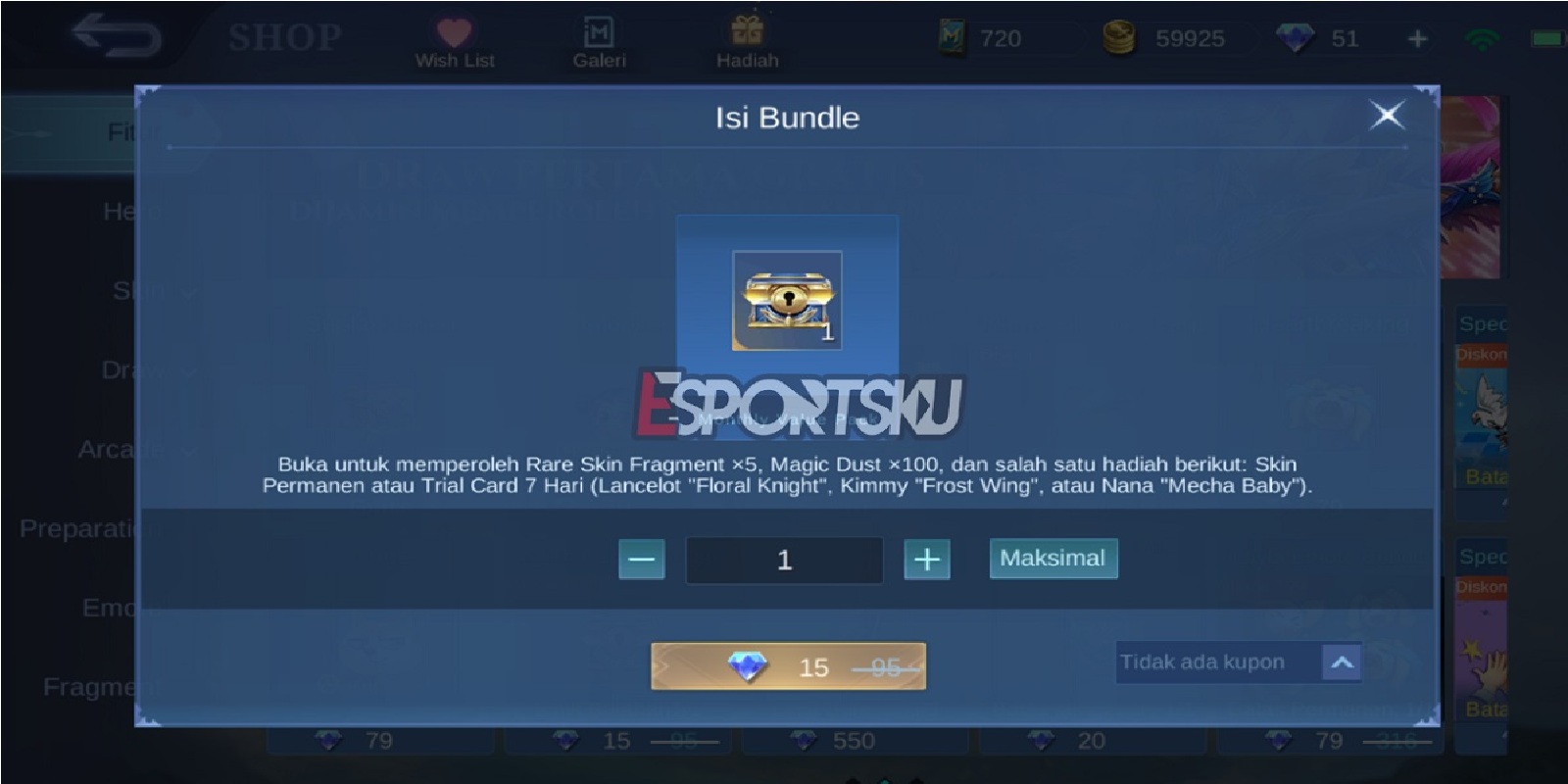 Because we will also have a resource that is quite useful, as well as a permanent skin if it's hockey or 7 days if it's not lucky. The appearance of the Monthly Value Pack only appears at the beginning of the month, you can have attractive prizes from here.
The following are some of the Contents available for the Monthly Value Pack that are already in the game :
Rare Skin Fragments 5 Pieces.
Magic Dust 100 Pieces.
Lancelot – Floral Knight (Permanent / 7 Days).
Kimmy – Frost Wing (Permanent / 7 Days).
Nana – Mecha Baby (Permanent / 7 Days).
Contents Monthly Value Pack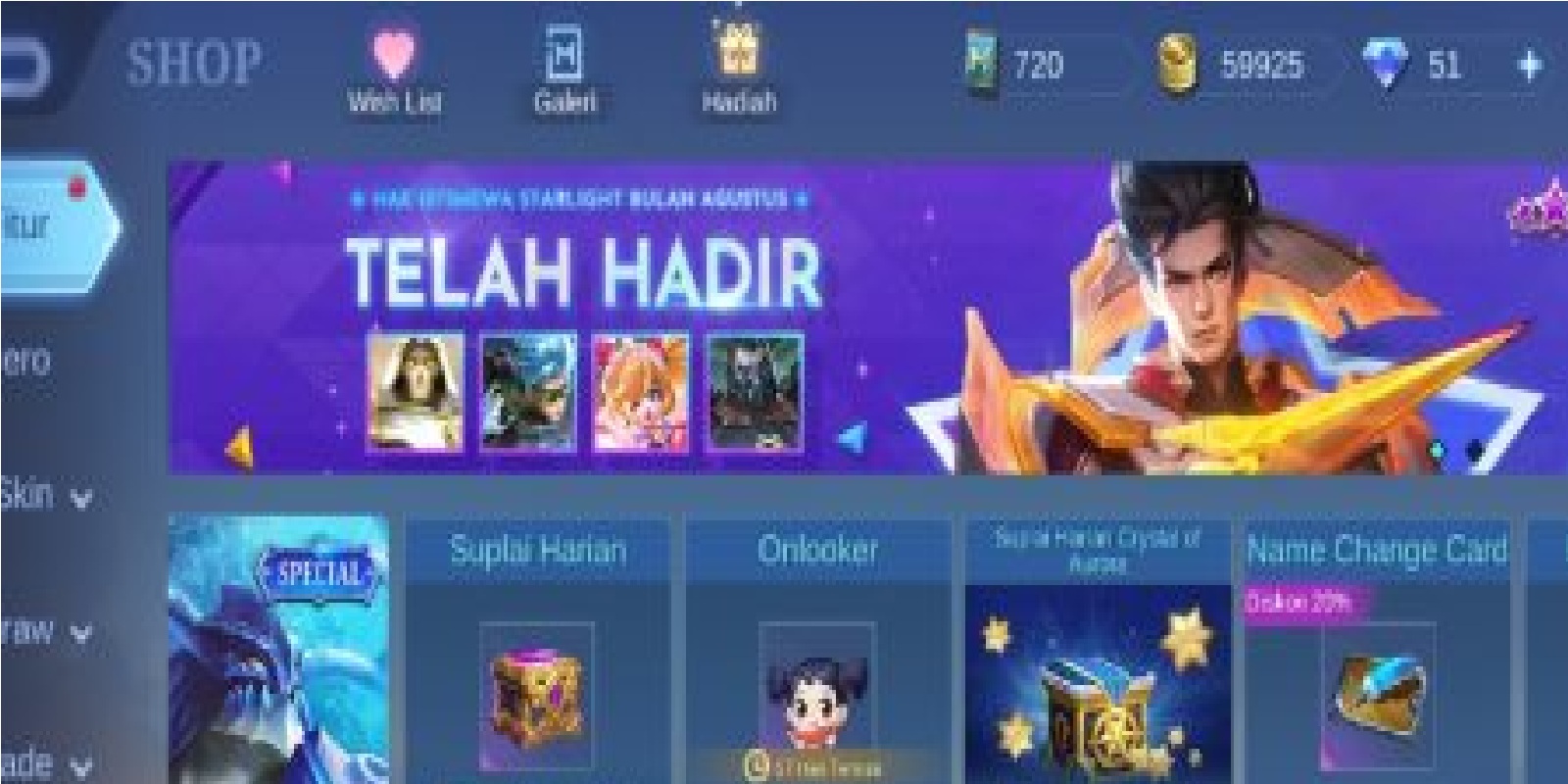 Some of the main prizes like this are really cool and you can try them right away. Everyone will continue to give cool new prizes for their players, so make sure you don't miss this opportunity to make it even more stable.
But there is no big guarantee that you will get the permanent skin, if it is Hockey, you can immediately bring it into the Skin Account. Because my own esports have tried to buy in large quantities, it turns out that everything is more directed at Rare Skin Fragment.
So just prepare yourself when buying a Value Pack like this, if you really want to get the gift. There are even some other interesting item prizes that we can have right away, if we buy them and are lucky to open them.
A good opportunity for players to buy it, like the Mobile Legends Draw Collector Opportunity that we know. Have a small chance to get a permanent skin prize, but if the Collector does have a guarantee, he will be able to get it.
After knowing the contents of the Mobile Legends Monthly Value Pack (ML), you won't be confused anymore and curious to try it too. There will be many prizes available in the new event, and it is likely that every month it will be replaced with a new one. Keep practicing, play wisely and don't become a toxic player!
Don't forget to follow our social media on Instagram and also subscribe our youtube channel