Free Fire has released lots of very interesting latest update events for you to follow. Including seeing the Dawnlit Hitman Free Fire (FF) Bundle Leak, this was part of the beginning before getting it. Of course, according to my own Esports, seeing the bundle that will be released soon, there will definitely be someone who is interested in getting it. One of the reward items that you must get after release. Because this is the newest Bundle, it means that you might be interested in having and using it when competing against enemies.
Moreover, through several good events that have appeared in this Free Fire game, you have to finish all of them. Including several events whose missions are not too difficult, we will even have lots of prizes including bundles.
Dawnlit Hitman Bundle Leaks Free Fire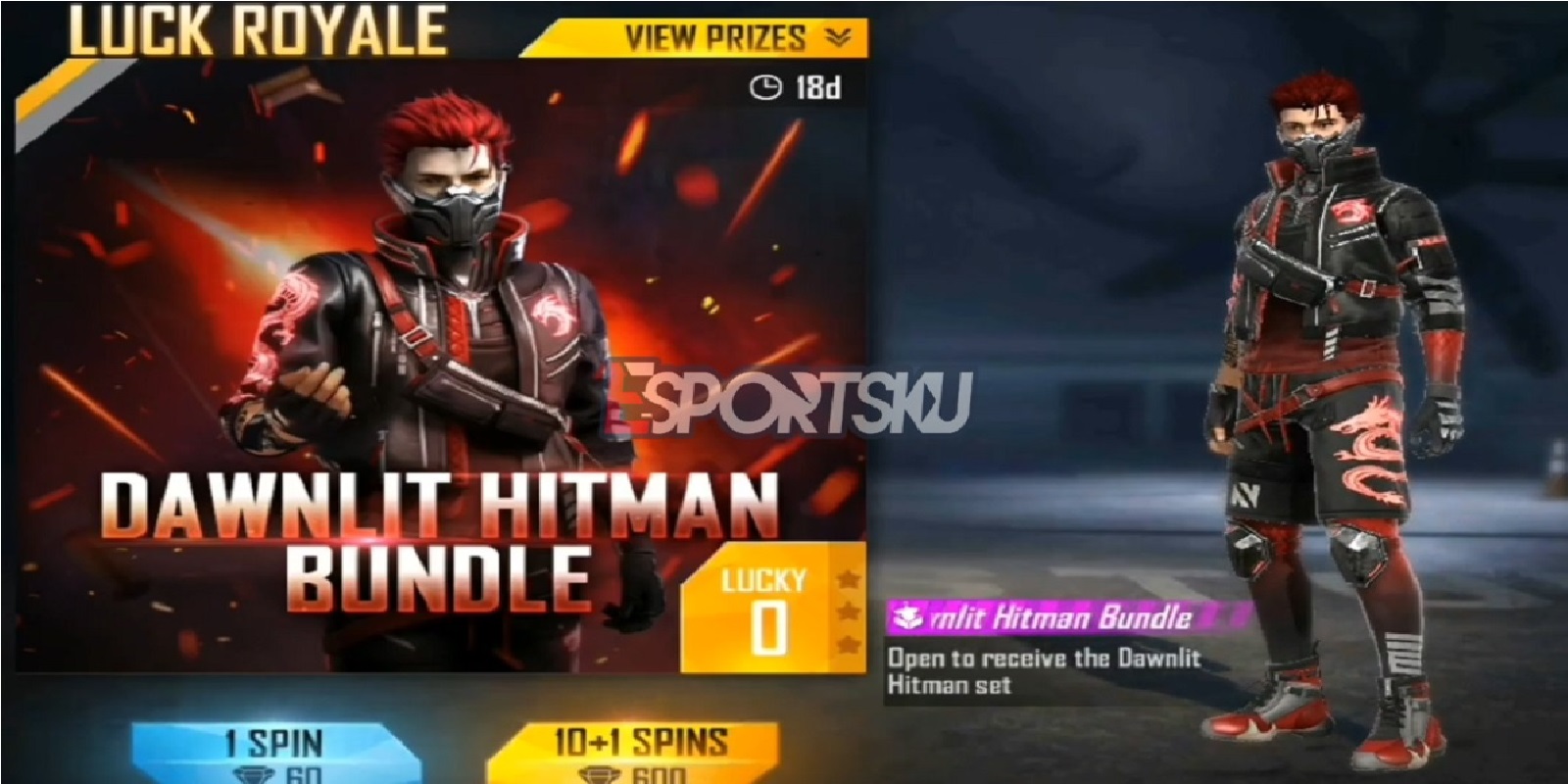 The update that is present in the Free Fire game, turns out to bring up the latest Dawnlit Hitman Bundle Leak. Of course, those of you who like cool Bundles, of course you don't want to ignore things like this because Dawnlit Hitman does look really cool.
Even so, Esportsku doesn't know when something like this will be released, even though it's only been seen at the beginning of this leak. If you really like a bundle like that, of course you won't feel confused and want to get it right away.
Including after seeing the latest leak, those of you who want to have it must think carefully so as not to miss it altogether. Because from his appearance alone, we can indeed see this bundle as an assassin with a cold and merciless nature.
From his appearance we see if his hair is dark blood red, then uses a mask to protect his face. Made of strong iron, that's why people when wearing this Bundle will be safer when competing.
Dawnlit Hitman Bundle Leaks Free Fire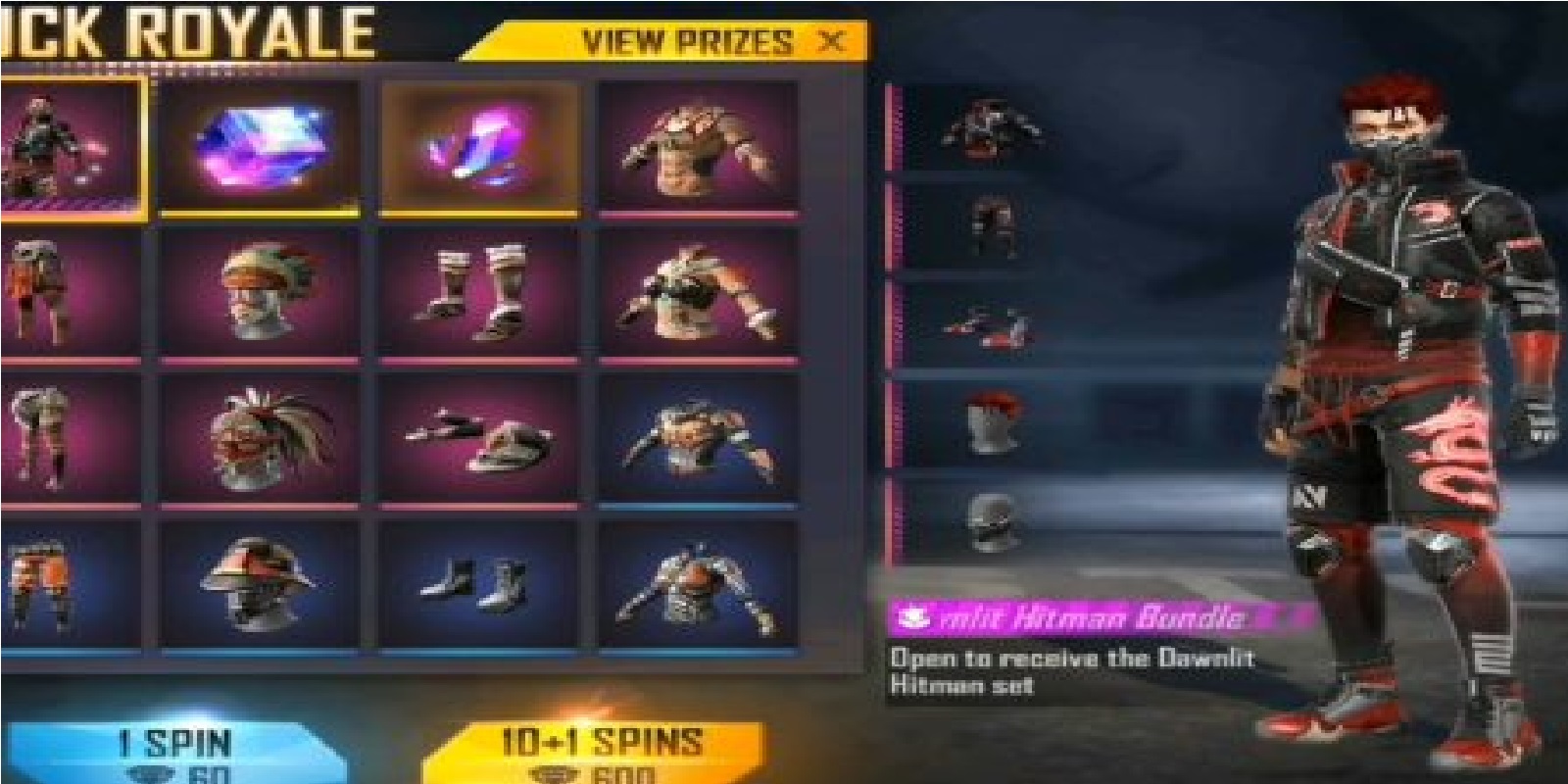 Then the outfit of his duties as a deadly Hitman, does not show a simple appearance but is bustling with various things. Black jacket and some interesting accessories, then the dragon logo on the left chest which shows strength.
Then wears a pair of black and red shorts, has the Dragon Logo on the left side and glows. On the legs, we will see that Dawnlit Hitman will provide strong enough protection against enemy attacks.
Shoes that have received designs help players in running, of course the bundle is very cool. Let's just wait for its presence on the Indonesian server, because there is no other news about the update of this bundle right now.
Considering that Hitman Free Fire's Dawnlit Bundle Leaks will be released, you also have to wait for all of them to appear. Because the Beatz Free Fire Squad Event will be coming soon, bringing many exciting themes from songs that you will definitely like.
After you know the Dawnlit Hitman Free Fire (FF) Bundle Leak, then this will be good information for all of you. Don't miss it all when it's released, so that later we can get more prizes. Keep practicing, play wisely and don't become a toxic player!
Don't forget to follow our social media on Instagram and also subscribe our youtube channel