Free Fire has released tons of new updates that you all should see. Included with the Latest Free Fire (FF) Dragon Rider Animation, one of the best parts for playing Squad. Because using animation like this later, the characters we use can appear with a very cool style. Maybe it will add style when competing or winning. Because animation like this, has indeed become a new feature of the game which does get a lot of support from the players as well.
Getting here, there are indeed many interesting things for Free Fire players, both events and feature updates are always new and interesting. All of this is indeed very good and profitable, you will not feel a loss after getting a gift from this emerging event.
Newest Dragon Rider Animation Free Fire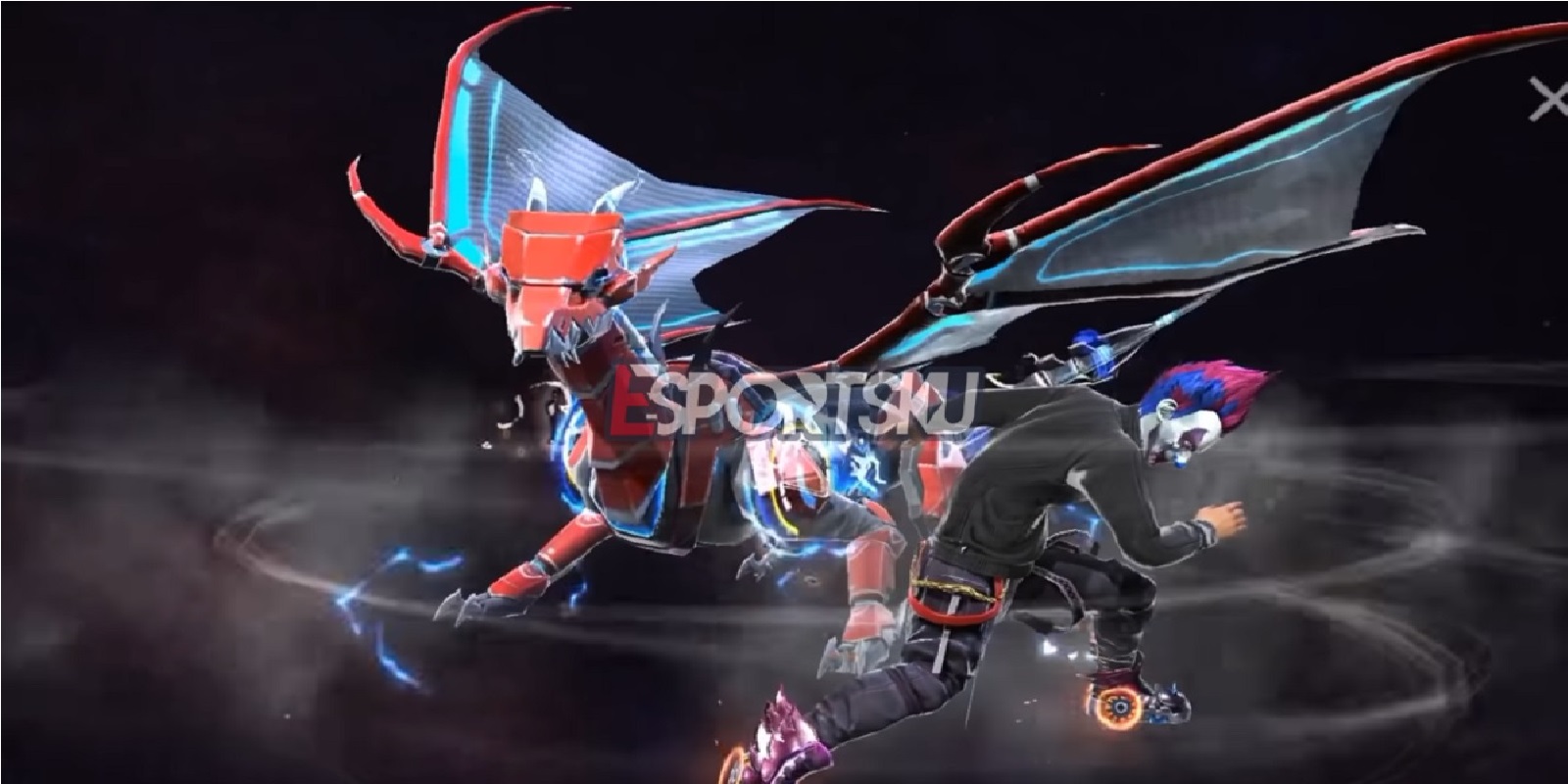 Through this Free Fire Animation Feature, players can use cooler styles when entering a squad invitation or winning. Especially with this Latest Dragon Rider Animation, those of us who often play CS Free Fire will definitely be interested in it to get it.
Because what appears in the Dragon Rider Animation is very cool, you will ride a Dragon Robot that descends to do a match. Then come down and show scary things to the opponent, because the dragon gives us all power.
It can be seen that the dragon will emit a lot of electricity, then a turbo engine that makes us quickly come into the match. This animation will appear in several circumstances, such as entering the Battleroyale Squad or CS, and when getting MVP in CS Mode for other players to see as well.
Of course, the New Free Fire Dragon Rider Animation is very interesting and good, that's why you should be able to have something like this. Surely we will be very lucky with these conditions, so that later we can get a much more different impression than before.
Newest Dragon Rider Animation Free Fire
This dragon is also said to have emerged from a different Dimension, because the initial electric ball is the opening Portal. If you use the animation, it will definitely give a great power to the players when competing.
They will become more confident, because they use Dragon Rider Animation for some reason. But Esportsku don't know when this animation will be released, even how to get it I don't know completely.
We can only wait for it from the next Free Fire Event. It will definitely be released and there is a possibility to pay using Diamond. If you like things like this or collect them, there's nothing wrong with collecting them immediately and using the prizes later.
After knowing the Latest Free Fire (FF) Dragon Rider Animation, then you will be even more excited about all of this. Because there are some conditions that are right too, if indeed this will give a much better gift than before. Keep practicing, play wisely and don't become a toxic player!
Don't forget to follow our social media on Instagram and also subscribe our youtube channel