Mobile Legends has released lots of new updates and cool events that you should try well. Especially for How to Get Border Avatar Hyper Blend in Mobile Legends (ML), being part of the mission is also quite easy. You can have it right away easily. Of course, with all of this, players can immediately try it more easily.
If you have seen it now, it will be even more excited. It seems that there are many new missions that we can really try well, don't let you miss all the new things from here.
How to Get Avatar Hyper Blend Border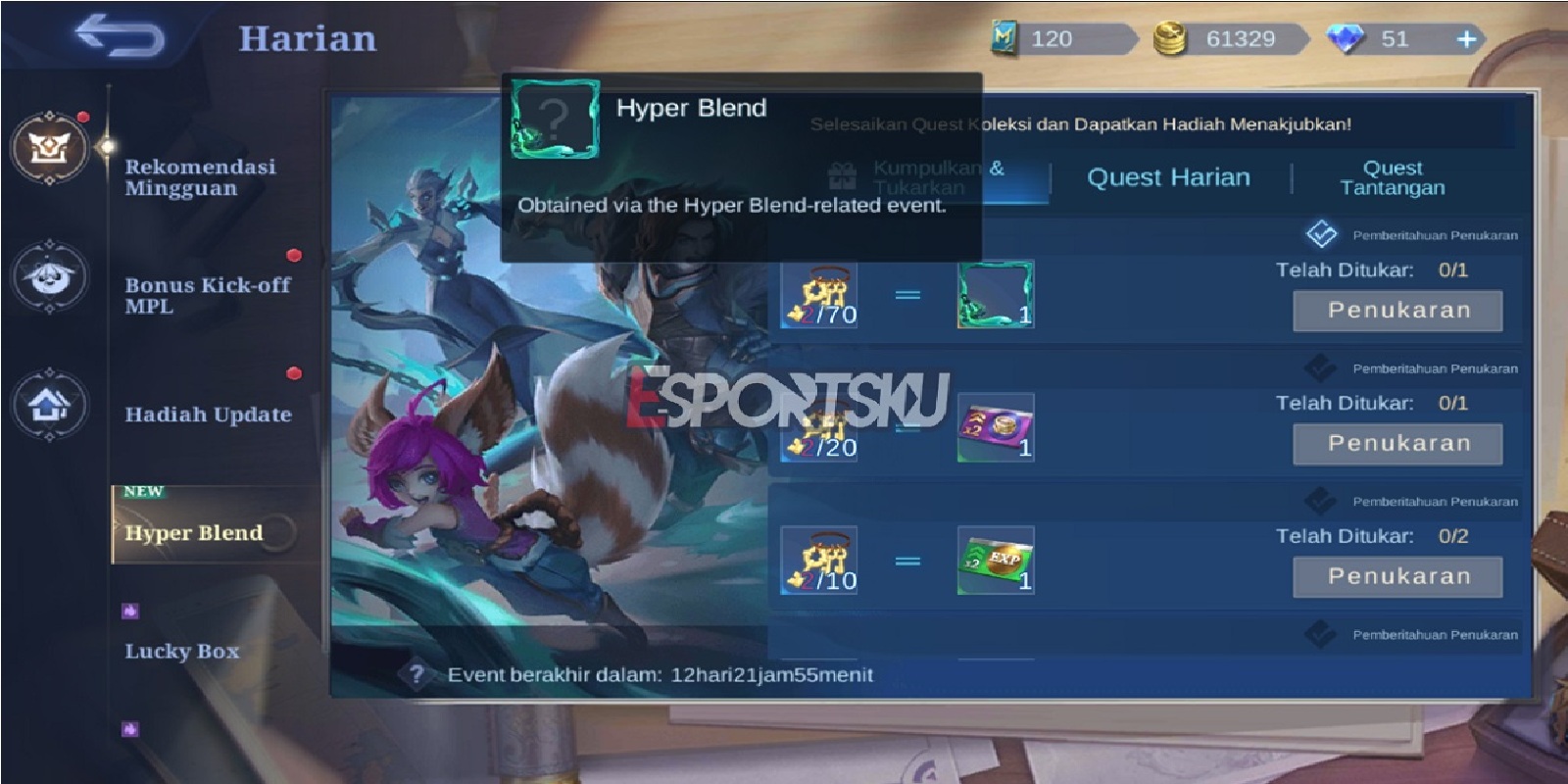 Mobile Legends Game Login
Immediately, we login to the Mobile Legends game first, so that we can get this Hyper Blend Avatar Border easily. The event will take place from 9 to 22 August 2022.
Immediately Check Hyper Blend Event
Immediately, we check the event called Hyper Blend, so that you can immediately play and complete each mission.
Collect Key of Light Tokens First
Players can collect the Key of Light Token first, so that later they can get a Hyper Blend Avatar Border prize like this.
Exchange 70 Key of Light Tokens for Rewards
Then we have to immediately exchange 70 Key of Light Tokens first, so we can get the existing Hyper Blend Avatar Border.
Border Avatar is Ready to Use
The Hyper Blend Avatar Border Gift is ready for you to use easily, make sure you don't miss the opportunity to have this gift.
The presence of a Hyper Blend Avatar Border as the main prize, is the latest celebration in the Fashion that has appeared today. Keep practicing, play wisely and don't become a toxic player!
Don't forget to follow our social media on Instagram and also subscribe our youtube channel