Mobile Legends released a lot of very cool latest updates for you to try now. Then with the presence of How to Get a Flower Bracelet Token in Mobile Legends (ML), you can immediately have everything that already exists. Will definitely give a good chance. Let the tokens that players will use later to exchange for a new gift.
Moreover, the emergence of an Event full of prizes in the game, makes us even more enthusiastic. Because Mobile Legends also continues to provide interesting items, so that you are also interested.
How To Get Flower Bracelet Token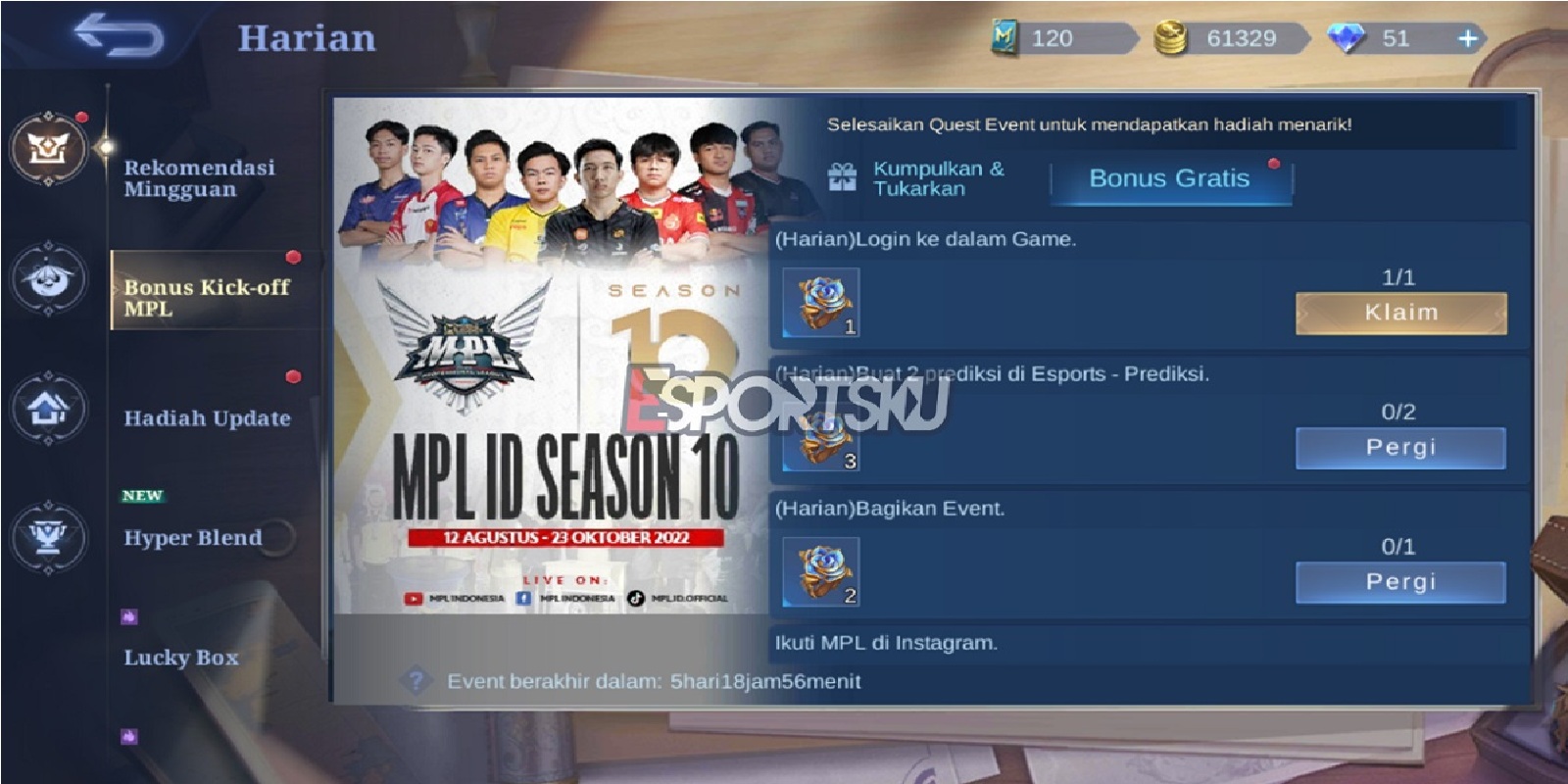 Mobile Legends Game Login
Immediately, we just login to the Mobile Legends game first, so we can get the Flower Bracelet Token that has appeared now.
Check the MPL Kick Off Event Section
Then next we just check the Event section, and look for the MPL Kick Off right now so we know the process right away.
Press Free Bonus To See The Mission
Then there is such a thing as Free Bonus Writing, immediately think about pressing it to see the mission very clearly.
Complete Each Mission Share and Guess
Players can just complete every Share and Guess Mission that is available in this latest event mission now.
Exchange Tokens For New Rewards
If you have collected all the prizes now, we can immediately exchange them for new prizes that are already available in the event.
As a mission that is easy to complete, you will have no trouble getting the Flower Bracelet Token which is already available in this mission. Keep practicing, play wisely and don't become a toxic player!
Don't forget to follow our social media on Instagram and also subscribe our youtube channel