Mobile Legends has released a lot of very cool latest updates for you to try. And there is a way to get the Battle Emote Imminent Peril Mobile Legends (ML), the Battle Emote is also really cool. Surely if you use the Battle Emote like that, it will make the impression in the match become even more exciting. It's a really cool battle emote. When you have all of these now, you will definitely add another new collection to the game.
Because by following the events that have appeared now, it will definitely provide something that can be useful for you. As an addition to the new collection in Mobile Legends, it feels like it will be easier if you manage to get a gift like this right now with a few other things as well.
How to Get Battle Emote Imminent Peril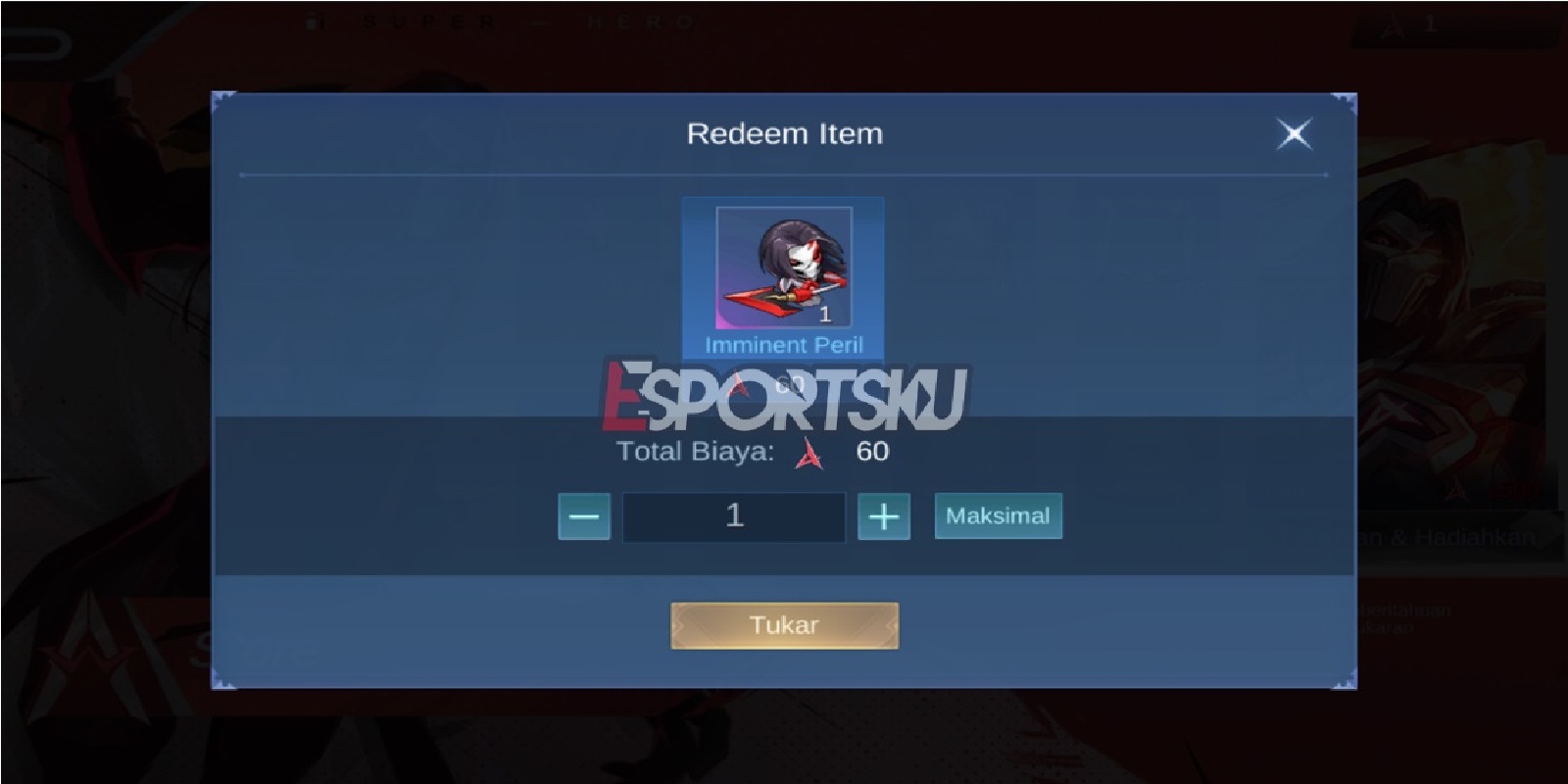 Mobile Legends Game Login
You must first login to the Mobile Legends game, so that later you can immediately get the imminent Battle Emote. Present on June 20 – July 19, 2022, of course, it's our chance to be able to have it right now.
Select Event Interface Foreboding Shadow
Then next we can select the Event called Interface Foreboding Shadow first, so we can get the prize. Because with this, then you can immediately have the prize immediately with much easier things.
Draw to Get Battle Emote Imminent Peril
Then we can draw to get the Battle Emote Imminent Peril, indeed from here you can have it. Even to Draw 1 time it takes 50 Dm and 10 times it takes only 450 Dm, of course that is a fairly cheap price for you to do.
Choose the Event Shop and Use 60 Foreboding Badges to Get Battle Emote Imminent Peril
If you can't get it from Draw, then use the 60 Foreboding Badge, so you can get the existing peril imminent battle emote. Of course with gifts like that, we can also have gifts like this right now.
Prizes Enter the Prep Feature
After you have successfully received this prize, then just enter the Prep Feature for existing prizes. So cool Battle Emotes like this you can use directly in matches.
Of course, if you use a section like this, it will be something quite special for players too. Because indeed the presence of a Battle Emote like that, will allow you to give Expressions when dealing with enemies. Keep practicing, play wisely and don't become a toxic player!
Don't forget to follow our social media on Instagram and also subscribe our youtube channel