Mobile Legends has released a lot of very cool latest updates for us to try. Then there is How to Get Battle Emote Time Out Mobile Legends (ML), you can try it right away if you don't have it. You can do that right away. It's really easy for you to do, so you won't be confused about having it.
The prizes that appear from the Mobile Legends Event, there are actually many and you can finish them right away. Everything is easy and the missions themselves are varied, you will find it easy to play this.
How to Get Battle Emote Time Out Mobile Legends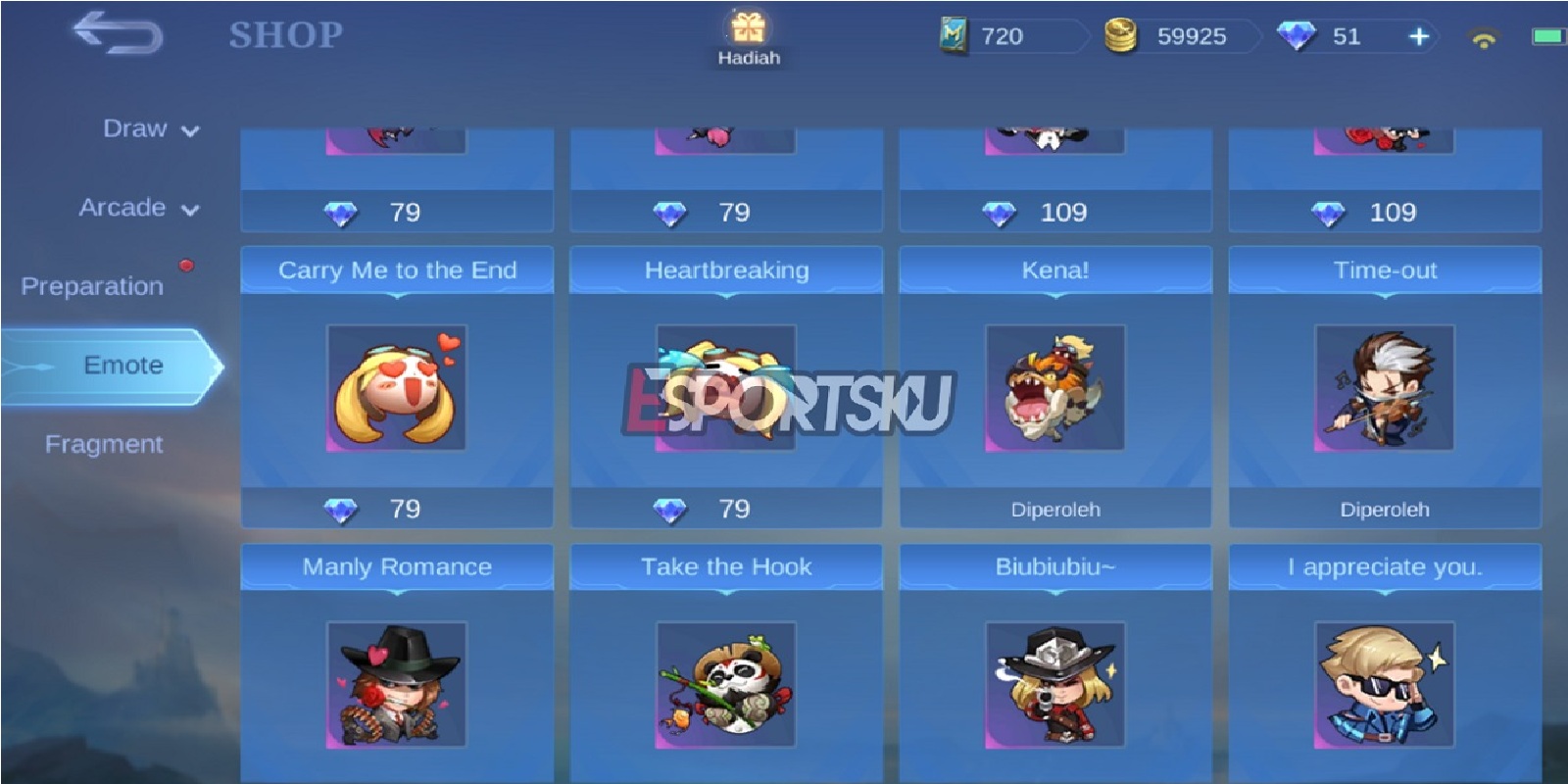 Enter the Mobile Legends Game
We can first enter into this Mobile Legends game, so we can get the Emote Time Out. It can be in several ways, you will soon find out easily and quickly.
Go to the Shop section Emote
Then you can go directly to the Shop directly, and choose the emote section first. Then just look for the Emote, so you can continue to have it too.
Use 79 Diamonds to Get Battle Emote Time Out
Players must use 79 Dm, in order to get this latest Battle Emote Time Out now. It's an easy and fast process, especially at an affordable price.
Through Event Missions If Any
And players also still have the opportunity to get this from the Event Mission, so they will be interested in completing it. But not always the event will give this, you have to know.
Use Directly From the Prep Bagian Section
If you have received this grand prize, then we go straight to Prep and just use the Battle Emote Time Out. Can make you give the expression time is up to the enemy who got killed.
The presence of various new prizes in the Mobile Legends game, it turns out that one of them is Battle Emote Time Out, which is cool. Maybe if you use it properly, it will look different. Keep practicing, play wisely and don't become a toxic player!
Don't forget to follow our social media on Instagram and also subscribe our youtube channel