Mobile Legends released many good Skins which of course you can find easily right now. Then there is also How to Get Skin Eudora Cosmic Voyage Mobile Legends (ML), try it. Because this new Skin from Eudora Cosmic Voyage has a cool effect, even the strike is so strong. It is one of the good skins that you can have right now. Those of you who are Hero Eudora, mean you have to have it right away.
There are already many good events that you can try, including some events that you can experience. Then we can also know that the mission that appears is not difficult, just complete it and get the prize right away. This way it will be even easier for you, so you can get cool prizes.
Including how to get M4 Valorous Spirit Token in Mobile Legends, so you can vote for M4 Skin later. That way you will soon have the latest Skin from the M4 Special, but you haven't gotten a determination on who will be chosen and won.
How to Get Eudora Cosmic Voyage Skin Mobile Legends
Mobile Legends Game Login
You will login first into the Mobile Legends game right now, to make it easier to reach the process of getting the newest Eudora Cosmic Voyage Skin. According to my Esports Prediction, it is reported that this Skin will appear on January 15, 2022 with a 1 week discount period.
Choose Shop and Skin
Immediately open the Shop on the left, then press the one that says Skin in the category as well. Later all the new skins that have appeared in Mobile Legends will appear, you will find this new skin from Eudora.
Buy Skin Eudora Cosmic Voyage Mobile Legends
Then after you have found the skin, just buy it at the original price of 599 Diamond. But because of the 30% discount for 1 week, players will receive a much smaller price of 429 Dm according to Esportsku.
Through Certain Events
It's possible that you may find them through new events, but because new skins may not be available. But one day it will definitely appear in the Event section such as Spin or Free, you can get it from here. But Esportsku suggest buying in the shop, so it's cheaper.
Done, Eudora Cosmic Voyage Skin is Ready to Use
If you already have this skin now, it means that you can use it directly. Surely with such a cool appearance, Eudora's power would become even more deadly.
How to Get Eudora Cosmic Voyage Skin Mobile Legends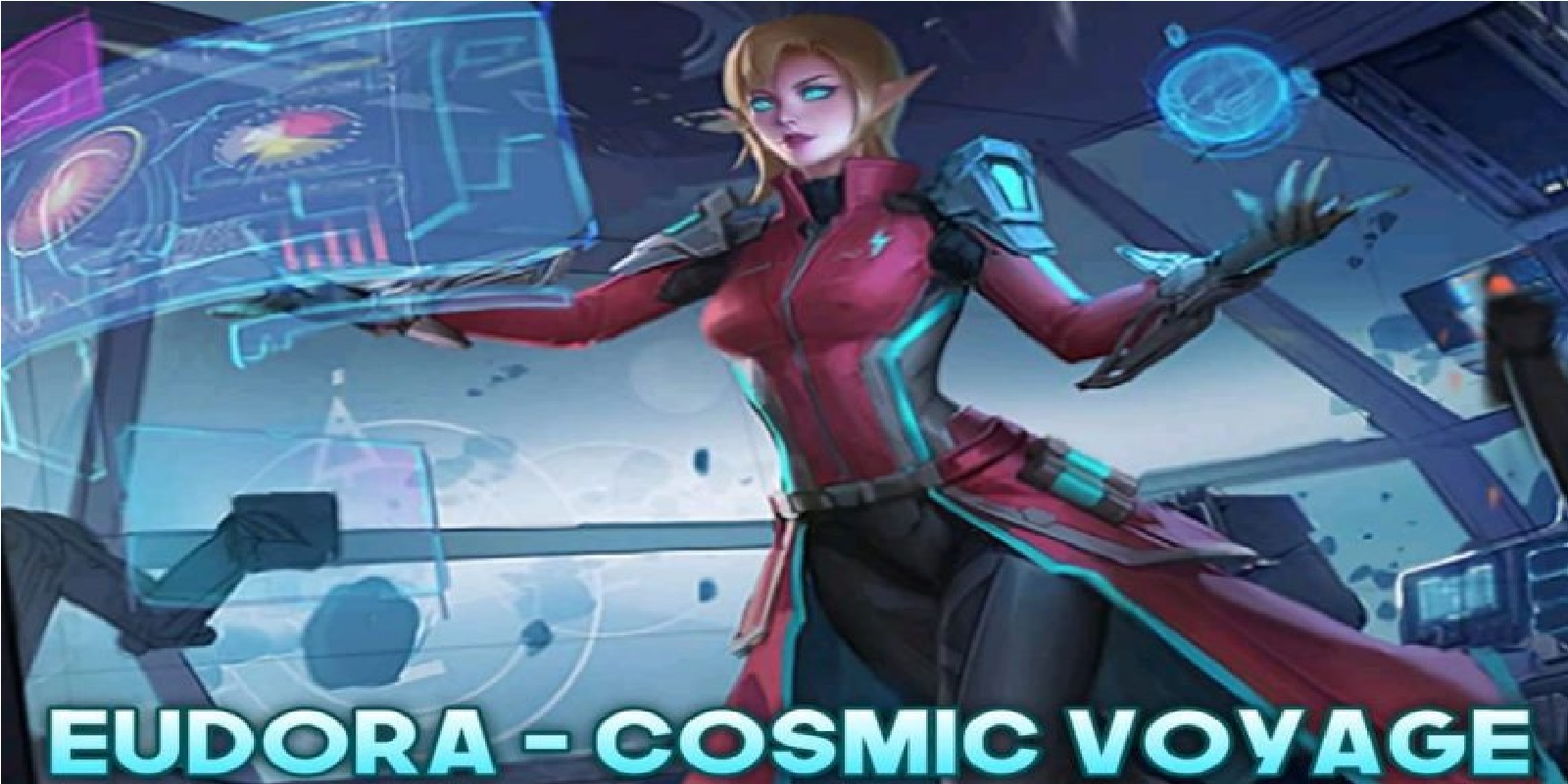 At that time there was indeed a good Eudora Cosmic Voyage Skin Leak, now all you have to do is get it. Even the appearance of this skin is very good, the effect will be a more real electricity. Because the theme of this latest Skin is Technology, then you will see Eudora's advanced Computer Power.
How to Get Skin Eudora Cosmic Voyage Mobile Legends (ML)
Make sure those of you who want to get this skin have to think about it first, whether it's good or not really depends on you. As an Elite Skin that was just released on Eudora, then you will have such strong power from the additions and cool effects of this Skin.
After knowing how to get the Eudora Cosmic Voyage Mobile Legends (ML) Skin, you don't need to be confused anymore. Only those who want it, use the method that Esports has given me now. Keep practicing, play wisely and don't become a toxic player!
Don't forget to follow our social media on Instagram and also subscribe our youtube channel