Free Fire has released a lot of great events which of course you shouldn't miss at all. Then there is also How to Get a Free Fire (FF) Fragment Item Token, one of the most important tokens currently available. If you use this token, you can definitely get a free gift because of the exchange. Come on, let's have this gift now. Because that way, you have the opportunity to get this Token easier than before.
Especially with some good events that have appeared, of course you should be able to have all the prizes right now. With attractive prizes that you won't just ignore, of course the new cool prizes are really cool which is good enough for us to try.
How to Get Fragment Item Token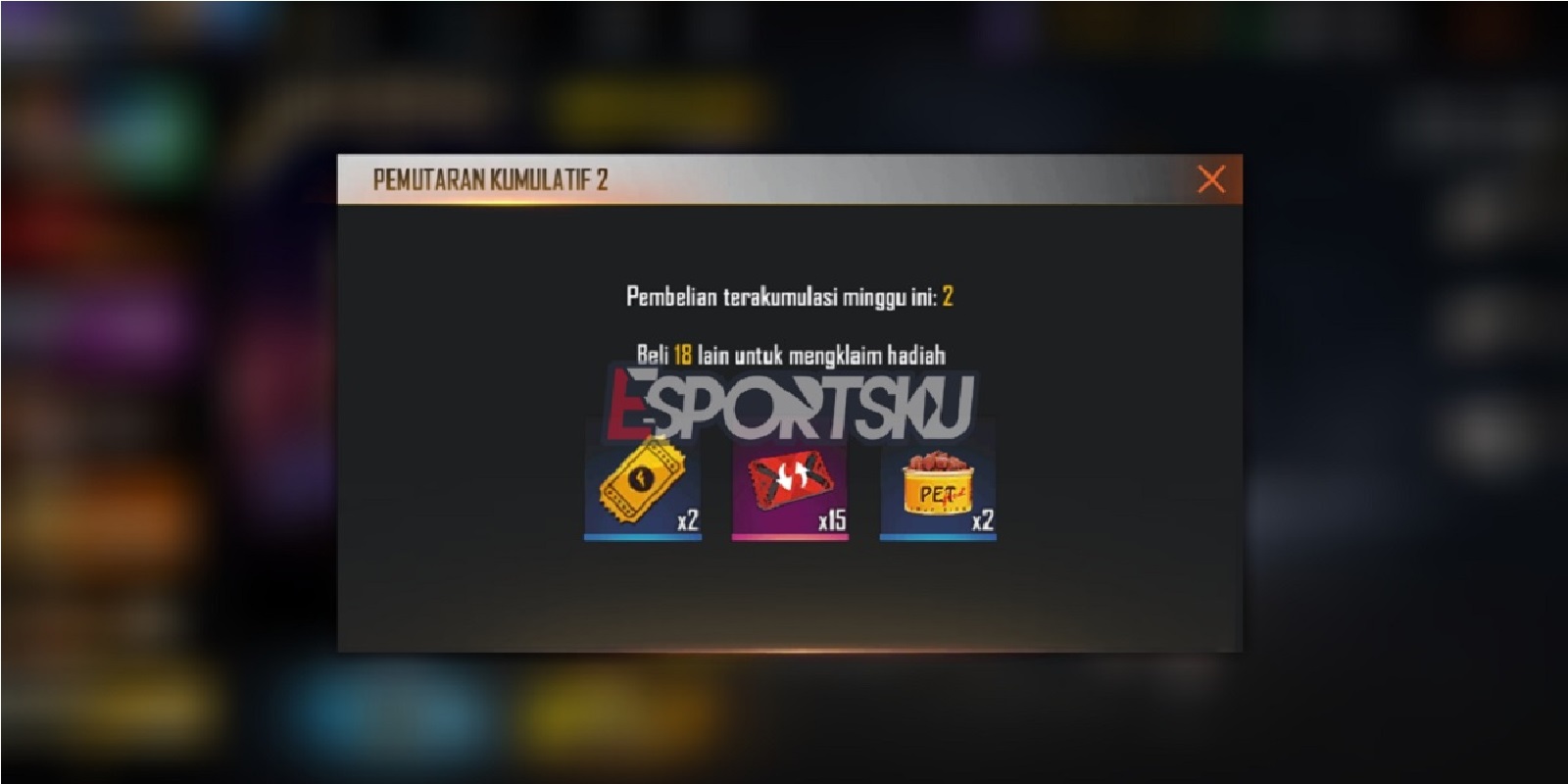 Login to the Free Fire Game
You have to login first into the Free Fire game right now, so you can easily get this Item Fragment Token now. This is a Token that is definitely present in the game, meaning you definitely won't miss all the prizes like this.
Spin And Have Twin Prizes
Players must enter the Luck Royale feature right now, of course, they can directly spin to get prizes. But from here you have to get a permanent twin Prize, if you really want to have the Token. Then Milestone Spin, but my suggestion from Esports is to use Gold Royale to save money and have a lot of twin prizes.
Play Multiple Daily Missions
Then you just have to complete some of the Daily missions that are present in this Free Fire game. After you finish the Daily Mission, you will definitely get the prize. If you have played this mission, just receive the prize later.
From Elite Pass Mission To Get Free Fire Fragment Item Token
Based on my Esports experience, you can get this Token from the Elite Pass Mission Feature as well. Of course there are some who love and don't, but if you finish it, it will really help the token, yes.
Use the FF Token Redeem Feature
If you have got all the tokens like this, all you have to do is check in to the Features section called FF Token right now. Its position is in the Redeem section, so that later you can get free gifts from here. My Esports advice choose this Bundle prize now, so you don't regret exchanging it.
Tokens that are present in this Free Fire game, there are indeed a lot and the types are cool for you to have. From here, you just have to follow the way my Esports gives you, of course, with all of that, let's have it. Don't let us miss some of these new events, to be more excited about having them. Keep practicing, play wisely and don't become a toxic player!
Don't forget to follow our social media on Instagram and also subscribe our youtube channel