Free Fire has released lots of great updates and interesting events that you should try right now. Of course, with How to Get Seasatin Royalty Free Fire (FF) Bundles, you might like it. Moreover, this will be a cool bundle, so of course you can't possibly want to ignore a gift like that. Meaning you will have a good chance from here. Get the gift bundle right now, especially based on Esportsku, this is quite profitable for players who use the Cewe character.
Including several events that have appeared now, of course there are many advantages that we can get from here. All of that is indeed quite good and very interesting, so we might not want to miss it if there are still many interesting events from here of course.
How to Get Seasatin Royalty Bundle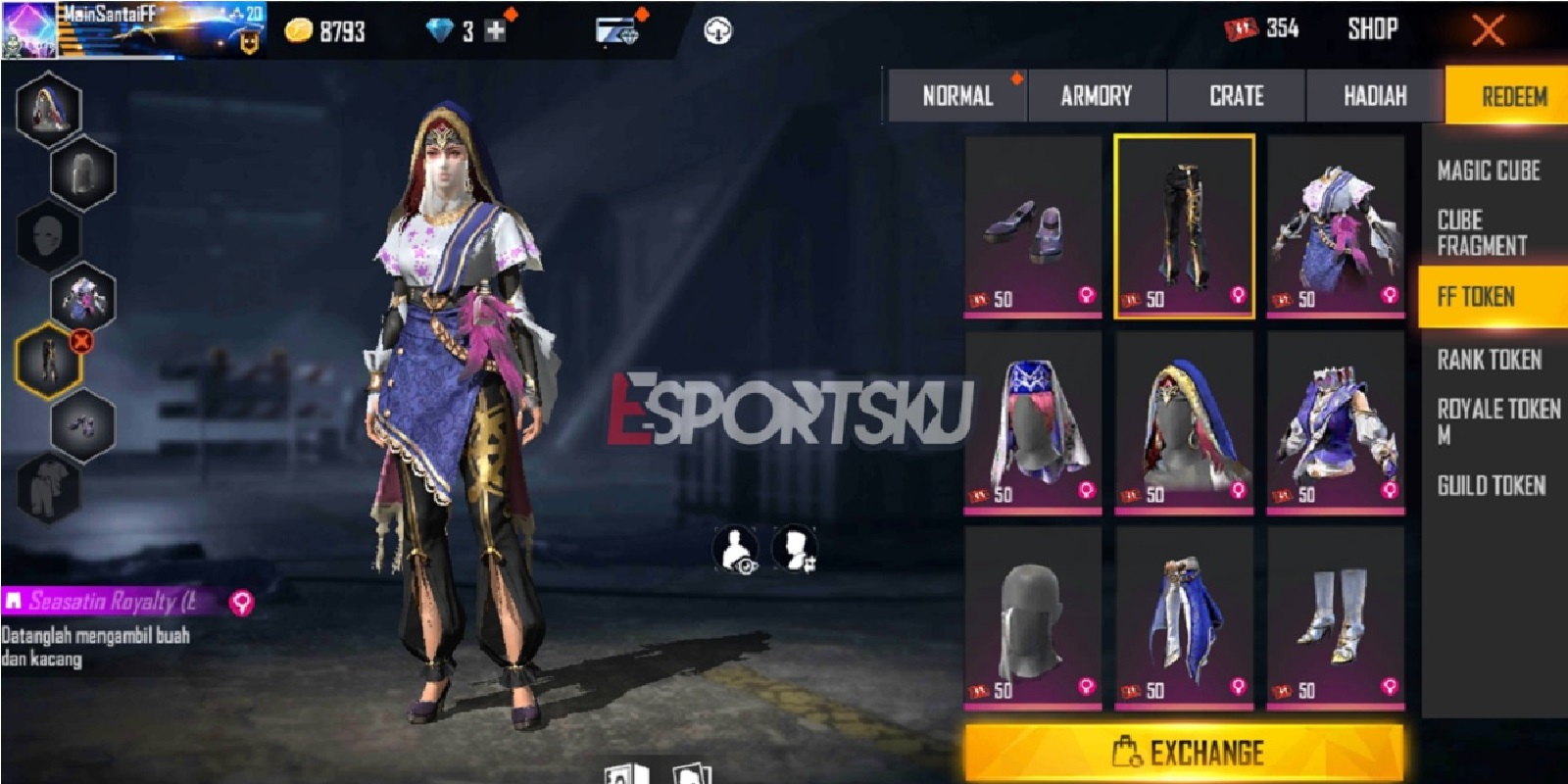 Login to the Free Fire Game
You must first log in to the Free Fire game right now, so that later you can do this faster. Of course, the period of the Seasatin Royalty Bundle itself will be long, coming on January 19, 2022 and will not end at all.
Choose Shop And Go To Redeem
Then you can go directly to the Shop section, then choose the name Redeem so you can find this. Of course, from a feature called Redeem, it means that you will exchange an important item before you can get a cool gift like this.
Choose FF Token And Exchange To Get Seasatin Royalty Free Fire Bundle
Then we can immediately exchange the FF Token to get the Free Fire Royalty Bundle this time. Of course, with these prizes we don't need to spend any money at all, because it's free and just use a total of 250 FF Tokens to get each prize.
Collect FF Tokens From Various Ways
Players must first collect these FF Tokens from various existing methods. Of course we can get that through the current Mission. Of course, with this, there will be no shortage of FF Tokens and you can collect slowly.
Seasatin Royalty Bundle In Vault
After you exchange all these gifts, the Bundle will enter the Vault section, but we will see it in Fashion, okay? After experiencing many changes from this Vault, we can find the bundle there in the most detail.
Those of you who have already gotten something like this, of course the impression is very good and maybe you will like all of it. Moreover, a Bundle like this will give the impression of a prize that is indeed quite interesting for the player. Keep practicing, play wisely and don't become a toxic player!
Don't forget to follow our social media on Instagram and also subscribe our youtube channel