Diamond Draw is one of the events that you can use to get free diamonds. To make good use of it, we will provide a way to get free diamonds from the powerful Mobile Legends diamond draw event for you to try. On this occasion we will provide an explanation of how to get free diamonds from the Diamond Draw Mobile Legends Event.
Diamond itself is a valuable asset in Mobile Legends because you can use it to buy various things in this game. Skin, Starlight Member, following the epic showcase event, and buying various other equipment items in Mobile Legends. If you want to top up the Mobile Legends diamond, make sure to top up on a trusted site and have guaranteed legality so that your account doesn't get into trouble later.
How to Get Free Diamonds at the Diamond Draw Event Mobile Legends
Before that, you need to know that the diamond draw event itself has been around for a long time in Mobile Legend. This event is here to give Mobile Legends players the opportunity to get free diamonds whose value is large enough if they win the jackpot.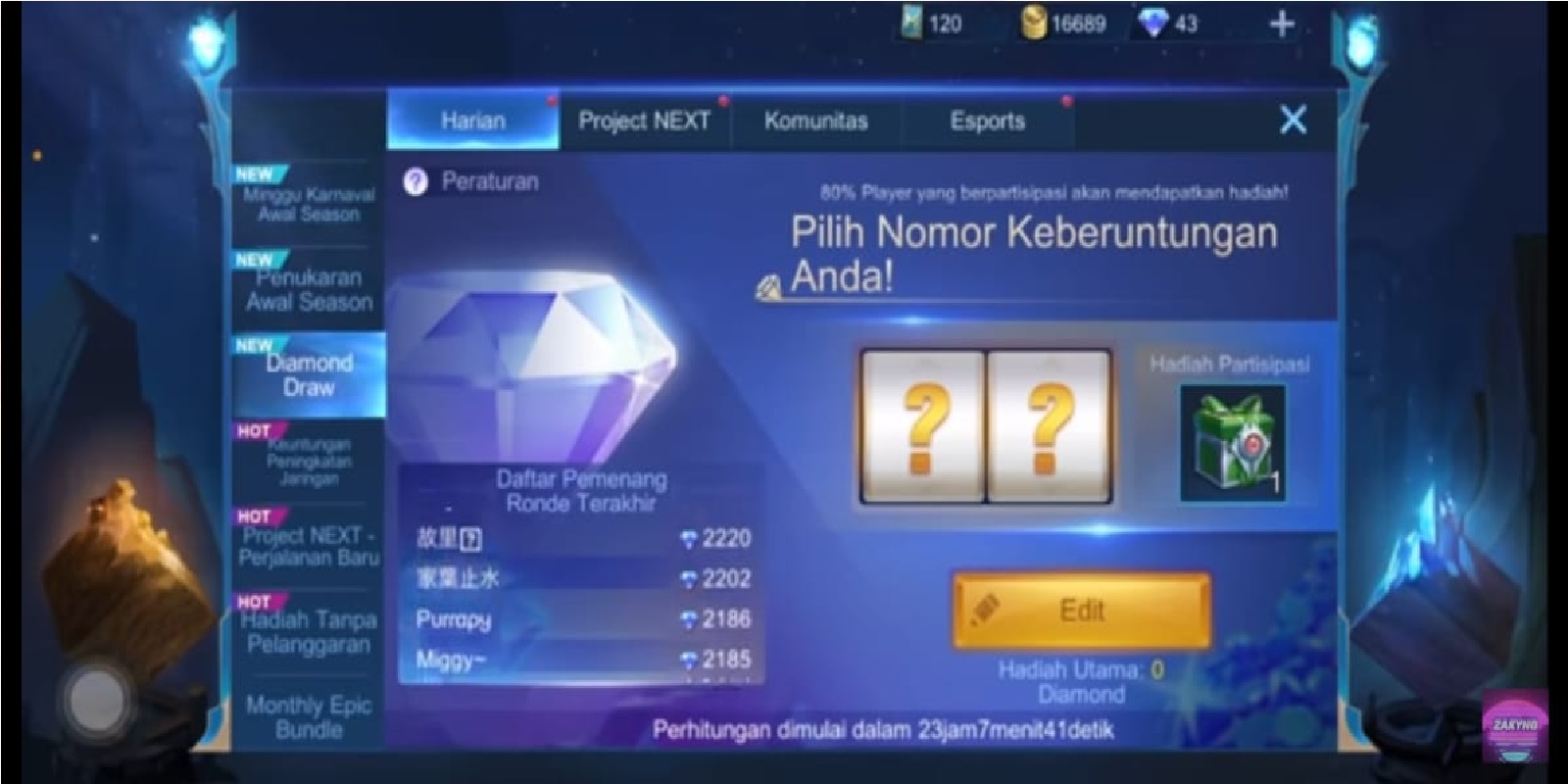 To get it is quite easy because you only need to enter two numbers there. Make sure when inputting numbers it is according to your wishes. You can get the jackpot itself when the number entered earlier is the same as the jackpot number from the diamond draw event itself. Of course your luck is tested at this event.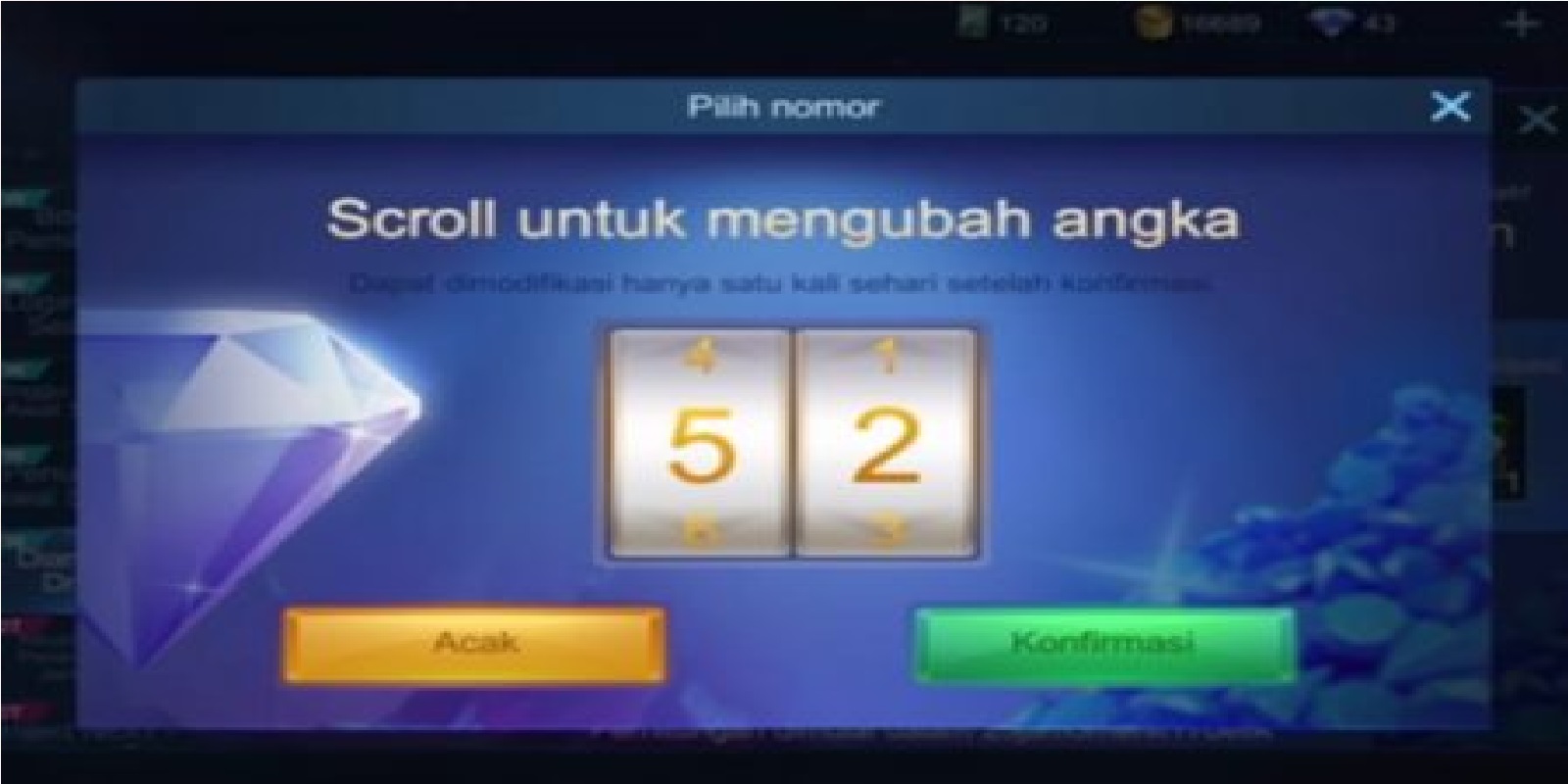 There are several numbers that you can use as a benchmark because these numbers often come out as jackpot numbers in the Diamond Draw Mobile Legend Event. Here are our recommended numbers: 15, 20, 40, 60, 62, 65, 67, and 99. Maybe this row can be an option for you and if it doesn't come out as a jackpot number then your luck is not good. But you also have to know that the number closest to the jackpot number also has the opportunity to win a certain number of diamonds.
That's an explanation of how to get free diamonds from the Mobile Legends diamond draw event that we have explained.  Don't forget to keep practicing, play wisely and don't become a toxic player!
Don't forget to follow our social media on Instagram