Mobile Legends has released a lot of the latest updates which are very good. There's even a way to get Kagura Cherry Witch Skin in Mobile Legends (ML), it's easy for us to complete. Not quite good enough, even after receiving the appropriate Revamp for the old Skin too. It's good because there are various Effects that flower. As one of the coolest powers, just give it a try if you want to use an Effect like this right now.
There are many missions that are easy enough for us to try for ourselves, so that you can immediately get new prizes. The mission itself is quite a lot, it won't be too difficult to complete it if you play with friends or alone.
How to Get Kagura Cherry Witch Skin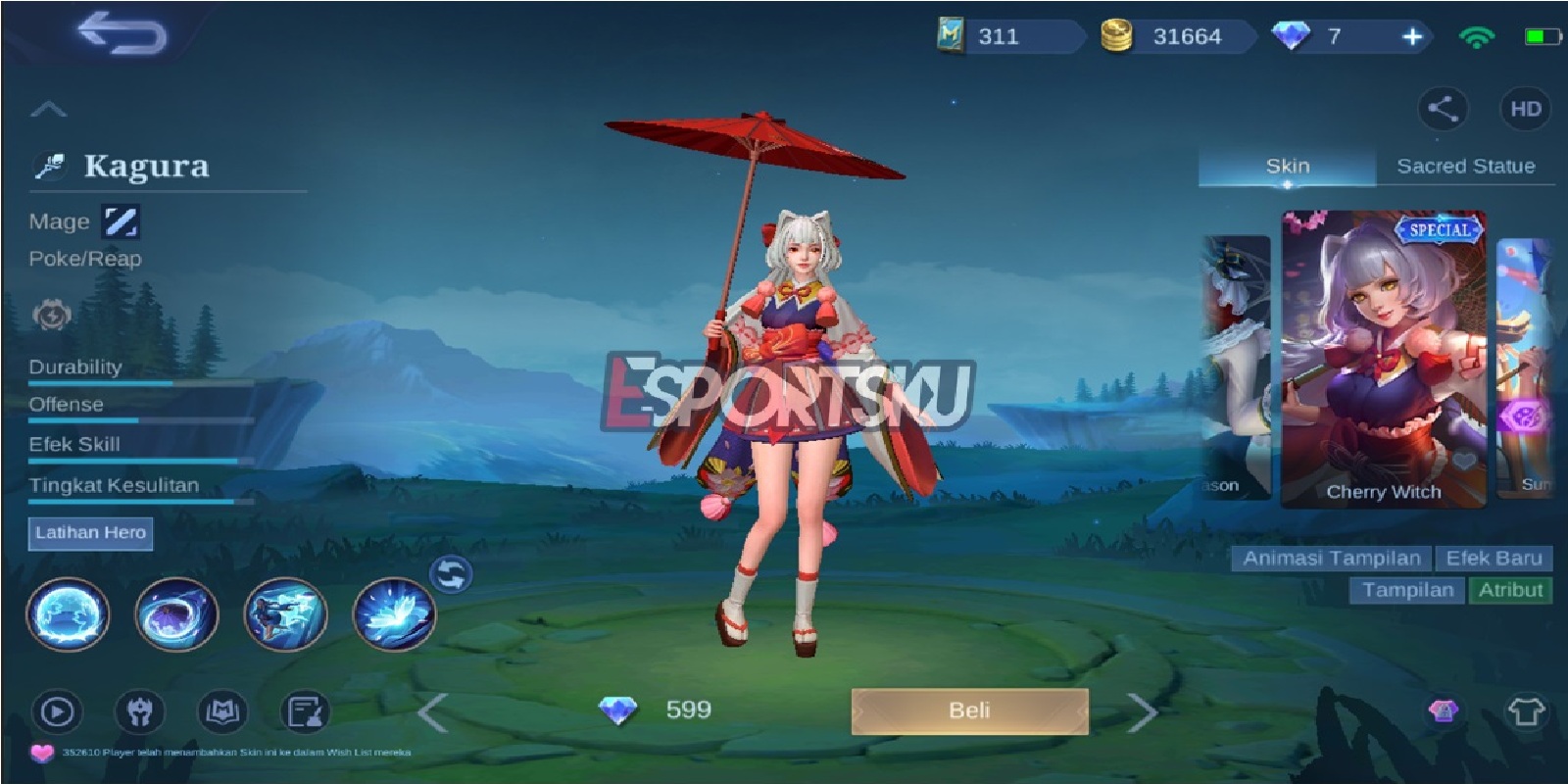 Mobile Legends Game Login
We have to login first into this Mobile Legends game, so you can have Kagura Cherry Witch Skin easily. This is indeed a skin that is so cool, so we can have it whenever you want.
Enter the Hero Mage Skin Shop and look for Kagura
If you are ready, go straight into the Shop then Skin hero Mage, so you can find Kagura more easily. Because from here it will be clearer the order of the skin, and can find it without any obstacles at all.
Use 599 Diamonds to Get Kagura Cherry Witch Skin
Players must use 599 Dm, if they want to get this existing Kagura Cherry Witch Skin. Of course, by doing this, we can immediately get it as a gift that is so cool.
Through Event Draw
As usual in Event Draw, any type of character may be so easy that we can only get it as a bonus. So, through Event Draws like this, don't expect too much to receive the Cherry Witch, because the point is that the prizes are really random.
Skins Ready to Play
Then after you have managed to get it, the Skin is ready for us to play. Having the effect and beautiful appearance of Kagura, it really makes players excited to learn what Kagura's gameplay is like.
The appearance of the heroes that appear in the Mobile Legends game are all cool, especially Kagura Cherry Witch who looks like this. For example, if you use it, it will issue a lot of flower effects and in fact this is a Special Skin that has a price like Elite Skin. Keep practicing, play wisely and don't become a toxic player!
Don't forget to follow our social media on Instagram and also subscribe our youtube channel