Mobile legends has released many good updates that you should try to see right now. Especially from How to Get the Battle Emote Sassy Selena in Mobile Legends (ML), it looks really cool for you to use. As a good opportunity like this, it will also provide a variety of new things for us to try. You guys should be able to have something this cool soon. Of course, seeing the Battle Emote like that, will show that Selena has a beautiful and charming appearance.
In addition to what has appeared now, so that we can continue to have lots of new good gifts this time. Will give you lots of good prizes for you to get, as an interesting addition to this game so you can get it right now.
How to Get Battle Emote Sassy Selena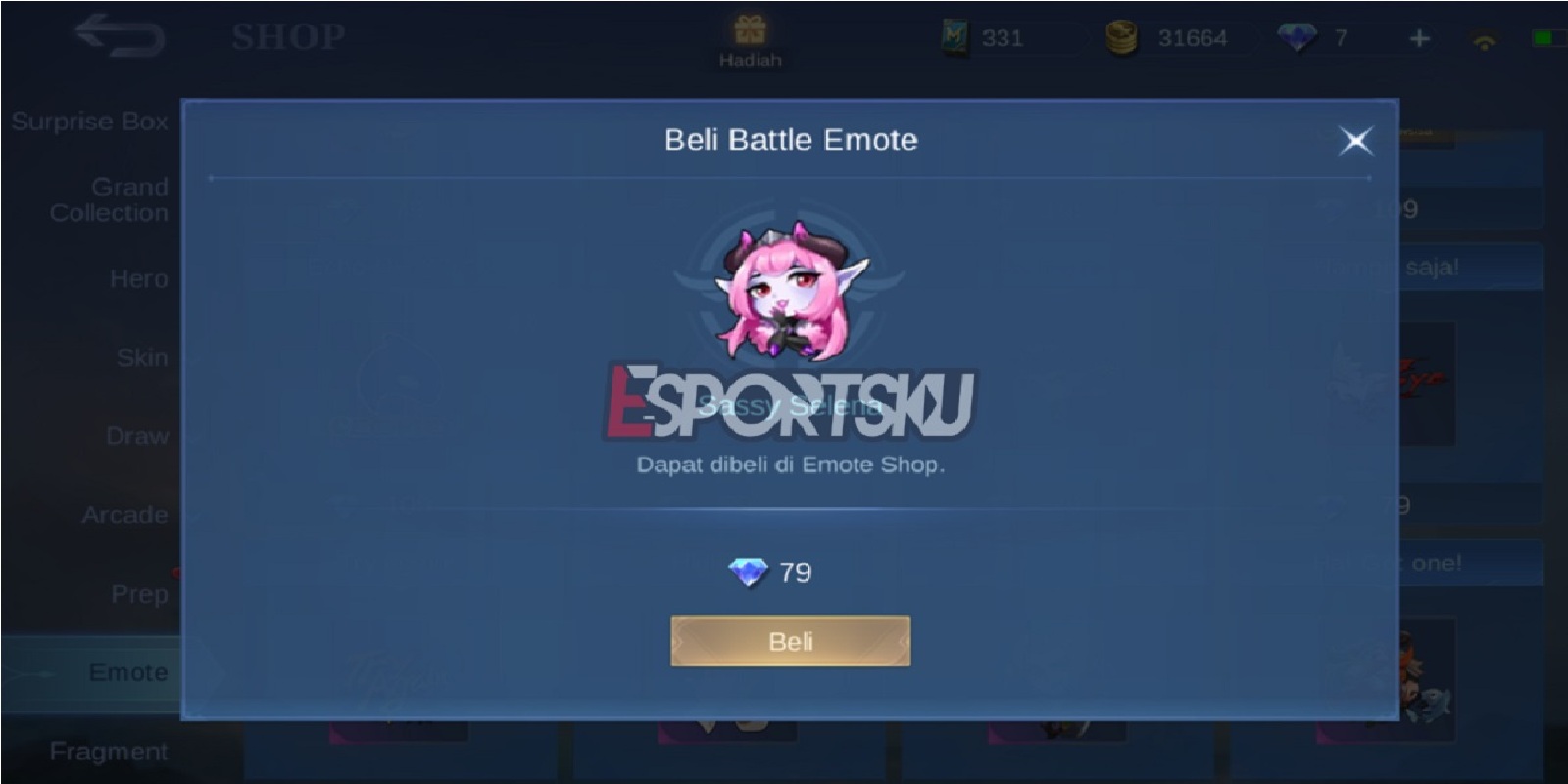 Enter the Mobile Legends Game
We must first enter the Mobile Legends game now, so we can get a Battle Emote named Sassy Selena. Being in this game right now, means that you can immediately get this prize whenever you want.
Choose Shop and Battle Emote
Then we can immediately choose the name Shop now, then find this Battle Emote right now. Later you have to search first now, so we can immediately get that beautiful battle emote.
Use 79 Diamonds to Get Sassy Selena's Battle Emote
Must use 79 Dm first, so we can get this Sassy Selena Battle Emote right now. As a clear gift like that, it will make you and have an attractive style. Because the appearance of Selena's face seems to show her beautiful face.
Through a Draw or Certain Event
Then there are still several ways to draw, as well as certain events that appear in this game. It will only be a bonus gift, so you can't really have high hopes from here right now.
Battle Emote Enter Prep Features
If you have received the Battle Emote, just check into this Battle Emote right now. So that you can immediately use the Sassy Selena Battle Emote, it won't look normal when you kill.
Of course, by using a gift like this, you can immediately use the most beautiful Battle Emote from Selena. Because what Esportsku see also has an Emote like this, having something won't be too difficult as long as you only have Diamond. Keep practicing, play wisely and don't become a toxic player!
Don't forget to follow our social media on Instagram and also subscribe our youtube channel