Mobile Legends has released many cool and good new updates for you to try. And there is a way to get Kung Fu Panda Skin in Mobile Legends (ML), it's very easy and not too difficult. Turns out you can have it right away. It looks easy with the Event Draw display that has been specifically for the collaboration.
The presence of several lively events into the game, of course, makes the situation also give various prizes. Nothing will be missed, because the mission of the event is indeed good.
How to Get Kung Fu Panda Skin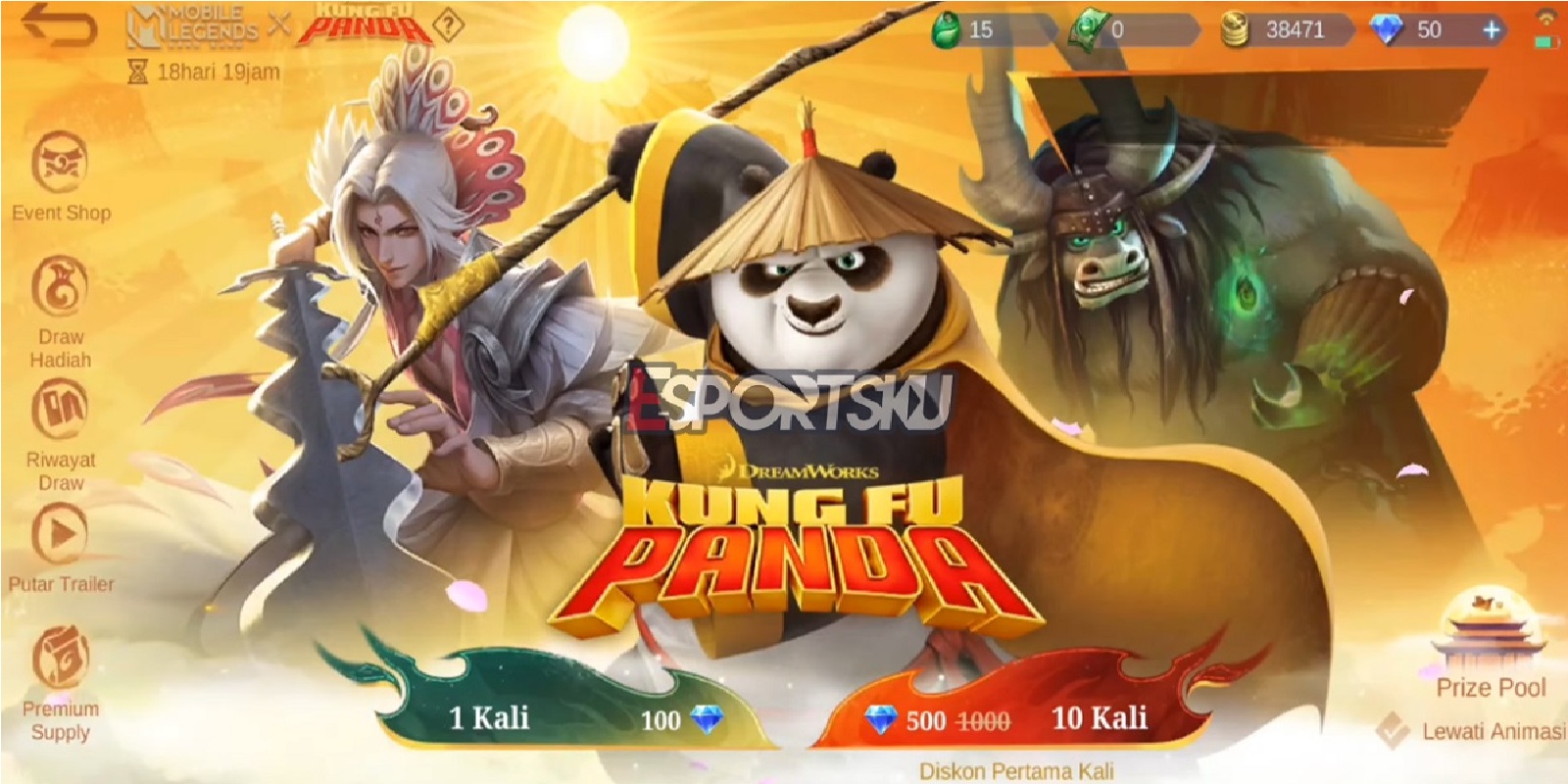 Enter the Mobile Legends Game
Immediately we first enter the Mobile Legends game, so that we can immediately get this Kung Fu Panda Skin. Appearing on August 20 – September 30, 2022, the event will take place.
Immediately Choose the Kung Fu Panda Event Icon
If you are already in the lobby game, immediately select the Kung Fu Panda event icon with a picture of Po's head. Later it will be carried directly into the Event Draw directly.
Do a Draw to Get a Kung Fu Panda Skin
Players must draw 1 times 100 Dm and 10 times 1000 Dm, so they can get Kung Fu Panda Skin right now. So if you do Spin 1 time there is a discount every day and 10 times you can also get 50% but only once.
Exchange 800 Jade Ornaments for 1 Kung Fu Panda Skin
Immediately we exchange 800 Jade Ornaments, so we can get 1 Kung Fu Panda Skin in the Event Shop that is already available. There are only Po and Lord Shen, General Kai is available in 10 Draw events.
Skin is ready for you to use
If you have received this gift now, then soon we will immediately get the Kung Fu Panda Skin now. It's very easy and we can try it right away, it's really easy.
It's really easy to immediately get a Kung Fu Panda Skin like this, it sounds really cool for you to try. Because indeed the appearance of the skin is for us to see too. Keep practicing, play wisely and don't become a toxic player!
Don't forget to follow our social media on Instagram and also subscribe our youtube channel