Free Fire has released many great events that of course you shouldn't miss. Then there's How to Get Loot Crate Teleportia Free Fire (FF), because it's a good event like this so you guys are better. Especially with the events that already exist now, you have to try and maybe you want to try to have them. So that you will be able to get this gift now. So that you can have this cool gift as a second chance according to Esportsku which is quite profitable.
Then with some missions that have appeared, because you guys will probably get better. Because you have cool prizes and good events for players to try. Especially with an event like that, it's really new and really cool for you to try.
How to Get Loot Crate Teleportia Free Fire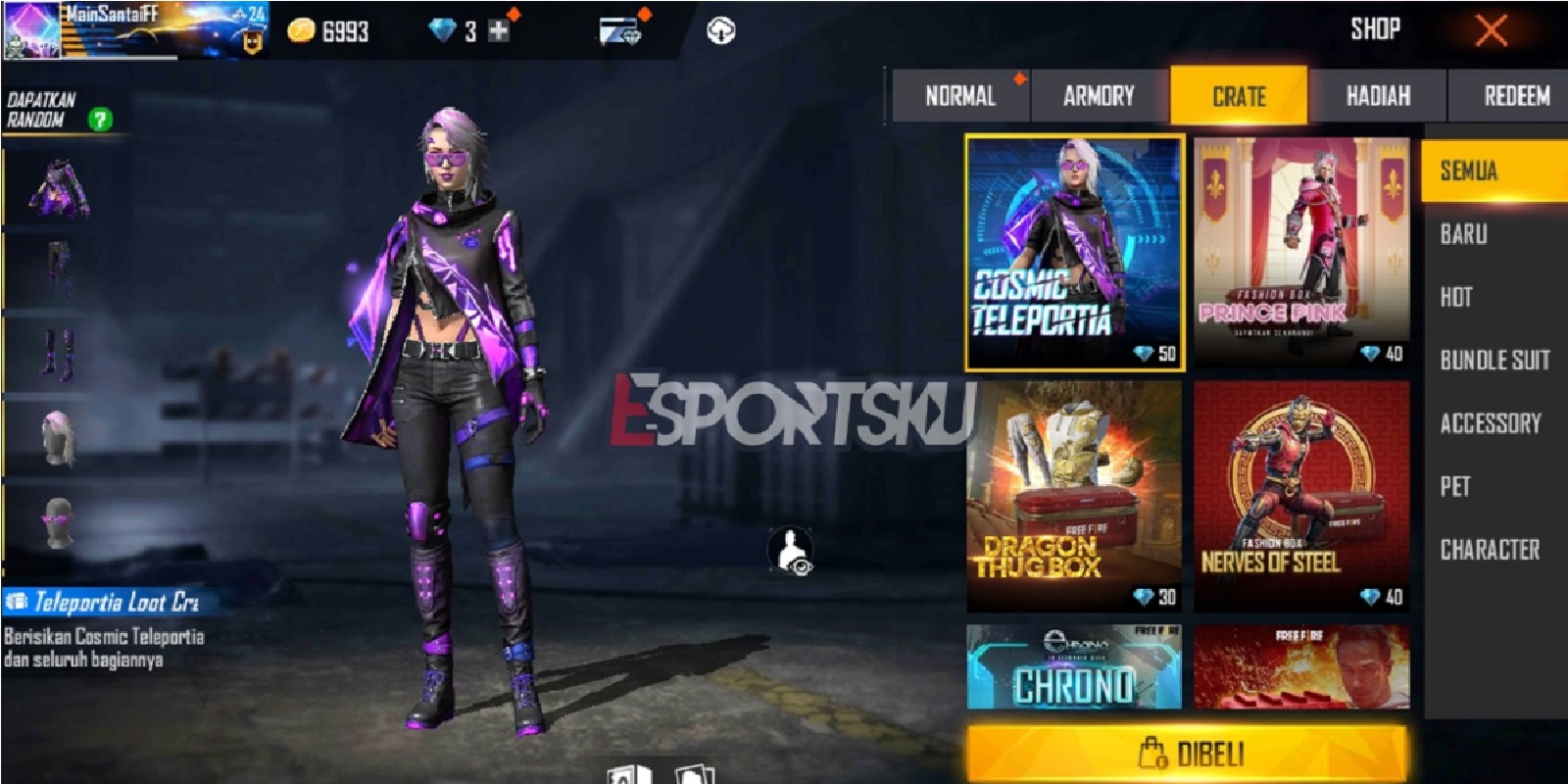 Login to Free Fire
You must first enter the Free Fire game now, so that later you can get pretty cool prizes from there. But because based on what Esports I see now, it turns out that players can find these prizes for a long time.
Choose Shop and Crate Features
Then then you can get this from the Shop Feature now, when you are inside you can check directly what is called Crate. Because cool prizes like that, they are quite impressive and you can use your best to find the prize first.
Find Loot Crate Teleportia Free Fire Items
Next, you can get this Loot Crate Teleportia prize in the Shop Crate right now. The price that players will spend from here is 50 Diamond, so you have to use the gift, okay? Because indeed with the Loot Crate, you can get the prize later.
Buy More
If I suggest Esports now, you can buy the Loot Crate Teleportia right now. So just buy lots of Loot Crate, so you can get this prize later. Because it's an item, you can indeed get the Girl Cosmic Teleportia bundle right now.
Loot Crate Teleportia Prize Enter Vault
Then next you can see the feature called Vault, because we can have the Loot Crate right now. With a gift like this, it will be even better and maybe there are prizes that are permanent or don't come directly here.
You must have this gift now, it will be something interesting for you to try. Moreover, we will get a cool total item from the Loot Crate. Even though this is a good event, players can also have it. Keep practicing, play wisely and don't become a toxic player!
Don't forget to follow our social media on Instagram and also subscribe our youtube channel