Free Fire has released a lot of great events that of course you shouldn't miss out on at all. Then with How to Get the Metallic Swordmaster Free Fire (FF) Bundle, let's have it now. Of course we want to have the prize, just play the mission right now. It's definitely very easy. Based on Esportsku, we will save a lot if we have a Bundle prize like this.
Because some of the events that will be released soon have been seen, you just have to play and prepare yourself so you can play them. There are even some good events that of course you shouldn't miss, if you really want to get some prizes from here too.
How to Get Metallic Swordmaster Bundle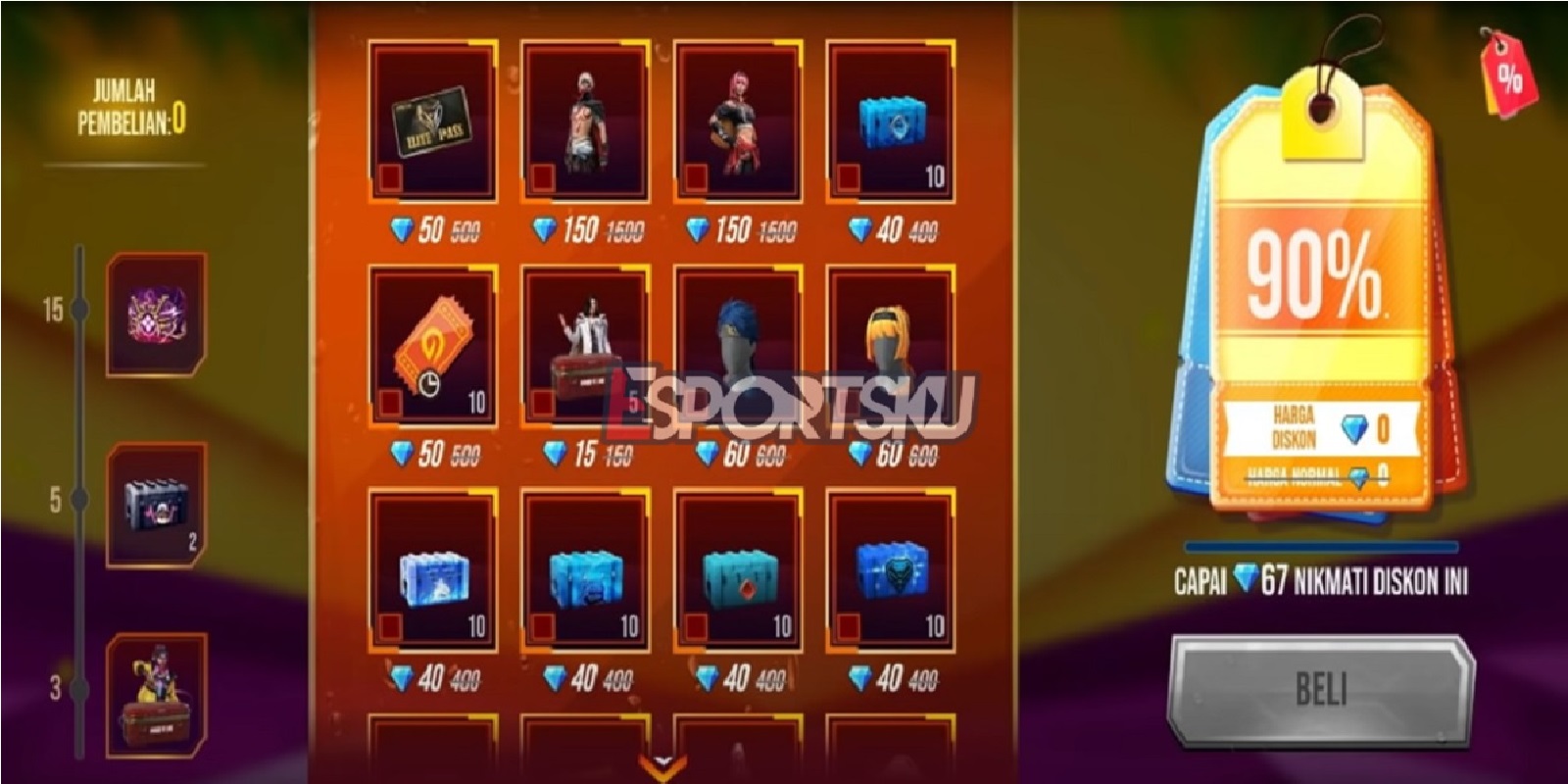 Login to the Free Fire Game
You must first log in to the Free Fire game, so you can start the process of getting a gift bundle like this. The Event Period will run from 20/21 January 2022 until 1 Sunday later.
Select the Events tab and search for shopping spree
Then you can first enter the Event Tab right now, then look for what is called the Web Event Shopping Spree. Of course, those of you who have found this, can definitely join and start getting the prizes that already exist today.
Determine Discounts For Spree Shopping Events
Then you can first determine the Discount on the Shopping Spree Event, so that we can get this main prize right now. If you are lucky, you can get the Metallic Swordmaster Free Fire Bundle at a very cheap price.
Buy Metallic Swordmaster Free Fire Bundle
First, the main requirement is to choose 3 items that we must buy, my advice from Esports is to choose the Metallic Swordmaster and Chrome Swordmaven Bundles. Then you will also get the main prize of an Elite Pass Card at a fairly cheap price if you choose it from here.
Metallic Swordmaster Bundle In Vault
Then next you can see if the Metallic Swordmaster Bundle is in the Vault and we can check it. Later if you want to use it, we just need to open it and attach the Bundle to the character. It can definitely look cooler, if you use a Bundle like this.
Surely the bundle is very good, you just have to have this now. Especially with how to get a bundle, my Esports has given it right now. Keep practicing, play wisely and don't become a toxic player!
Don't forget to follow our social media on Instagram and also subscribe our youtube channel