Free Fire has released a lot of the latest updates that comes into this game very well. Especially by getting the Moody LOVERHER LOOT CRATE FREE FIF (FF), it turns out it's not too difficult. Even the player will also receive something profitable, when opening the LOOT CRATE later. You have to know it right now. In order for later to have an interesting gift, if you follow the most recent events or the item ascended.
Following the development of updates present into this free fire game, of course all of that is indeed very cool for you try now. Included with some of the latest game updates that are quite a lot, for you to know directly from the game right now.
How to get Moody Loop Loot Crate Free Fire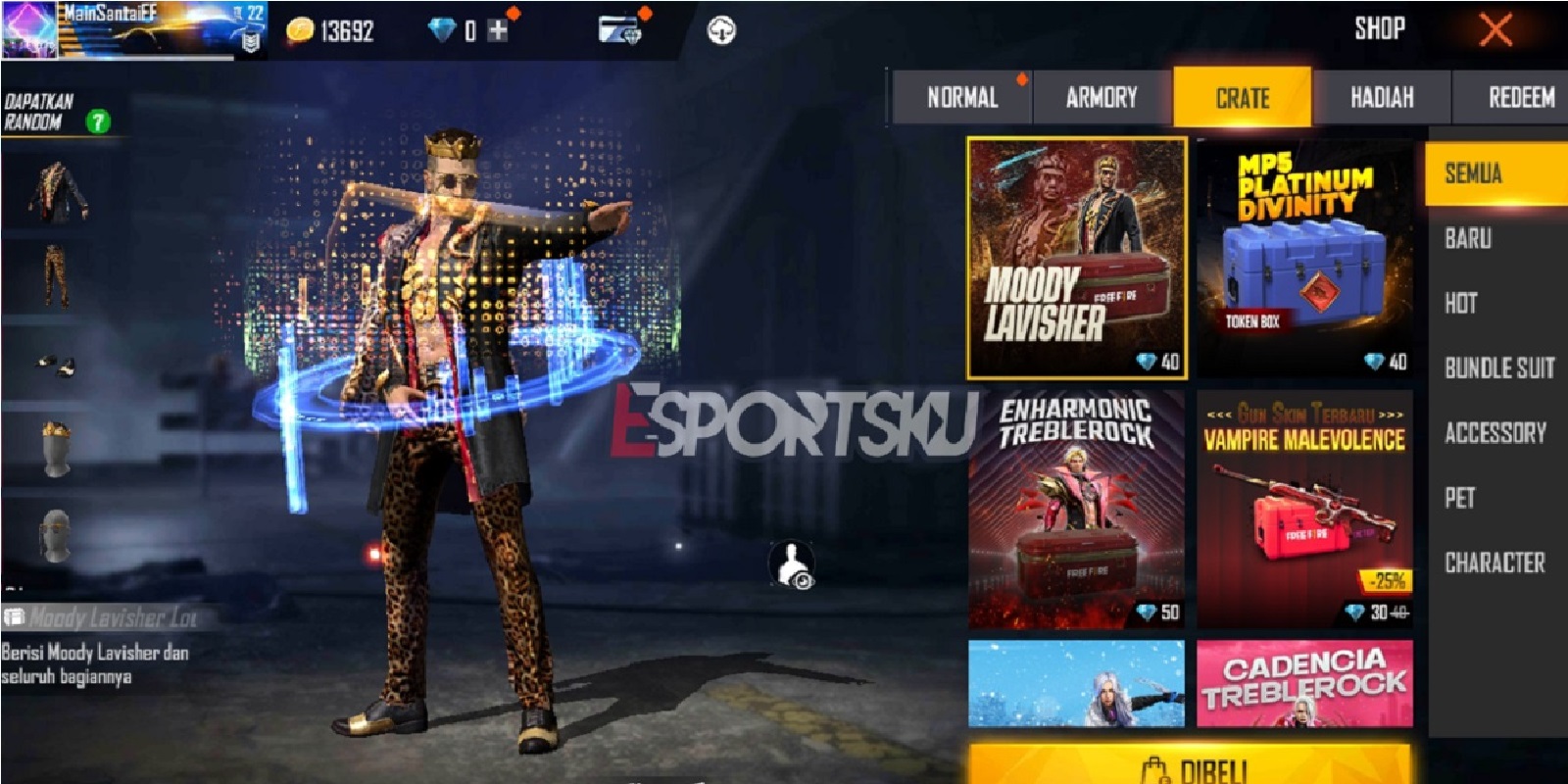 Enter the free fire game first
The first thing to start everything is entering the free fire game, so you can find it right now. Well of course with you who have entered, will definitely know many things other than the appearance of the loot crate now.
Select the Shop feature and open the Crate section
Then then you can choose the name Shop first, then go immediately get crate right now. Of course by doing something like this, it will provide a convenience also for the player in using these features.
Use 40 Diamond to get Moody Loot Crate Loot
Next you can directly use 40 diamonds to get this existing Moody Loot Loot Crate. Indeed the price is very cheap, so surely doesn't miss the opportunity to buy all this.
Buy a lot of loot crates
If the advice of my Esports, you have to buy a very number of loot crates. Of course by presenting the Loot Crate will definitely have a large rate of giving gifts, if you buy it a lot. It's approximately 10 loops just crate, so that the rates become more guaranteed to be.
Moody Levisher Loot Crate Gift Enter Vault
Then for gifts from Moody LOVERHER LOOT CRATE this will soon enter Vault now. Of course after you do all things like that, the interesting gift from this separate bundle can we see and have after using that method.
Of course after seeing all this, this method is very easy for you to complete. But this returns to the player who wants to, there is no coercion if you have to have a loot crate, because this opportunity also enters into the system rate too. Keep practicing, play wisely and don't become a toxic player!
Don't forget to follow our social media on Instagram and also subscribe our youtube channel