Free Fire has released a lot of great updates that are really cool for you to try. Including how to get the Scythe Night Scouter Free Fire (FF) skin, it turned out to be quite impressive. Even you yourself will definitely be interested, you don't even want to miss this interesting event that already exists. It's something that is also easy for you to try now. Don't let you miss this new Event to grab the gift and use it in the match once you have it.
Especially with some of the existing events, of course, it will make you feel something interesting. Because there are some interesting prizes that you can try right now, everything you do with these mission events you can get easily.
How to Get Scythe Night Scouter Skin Free Fire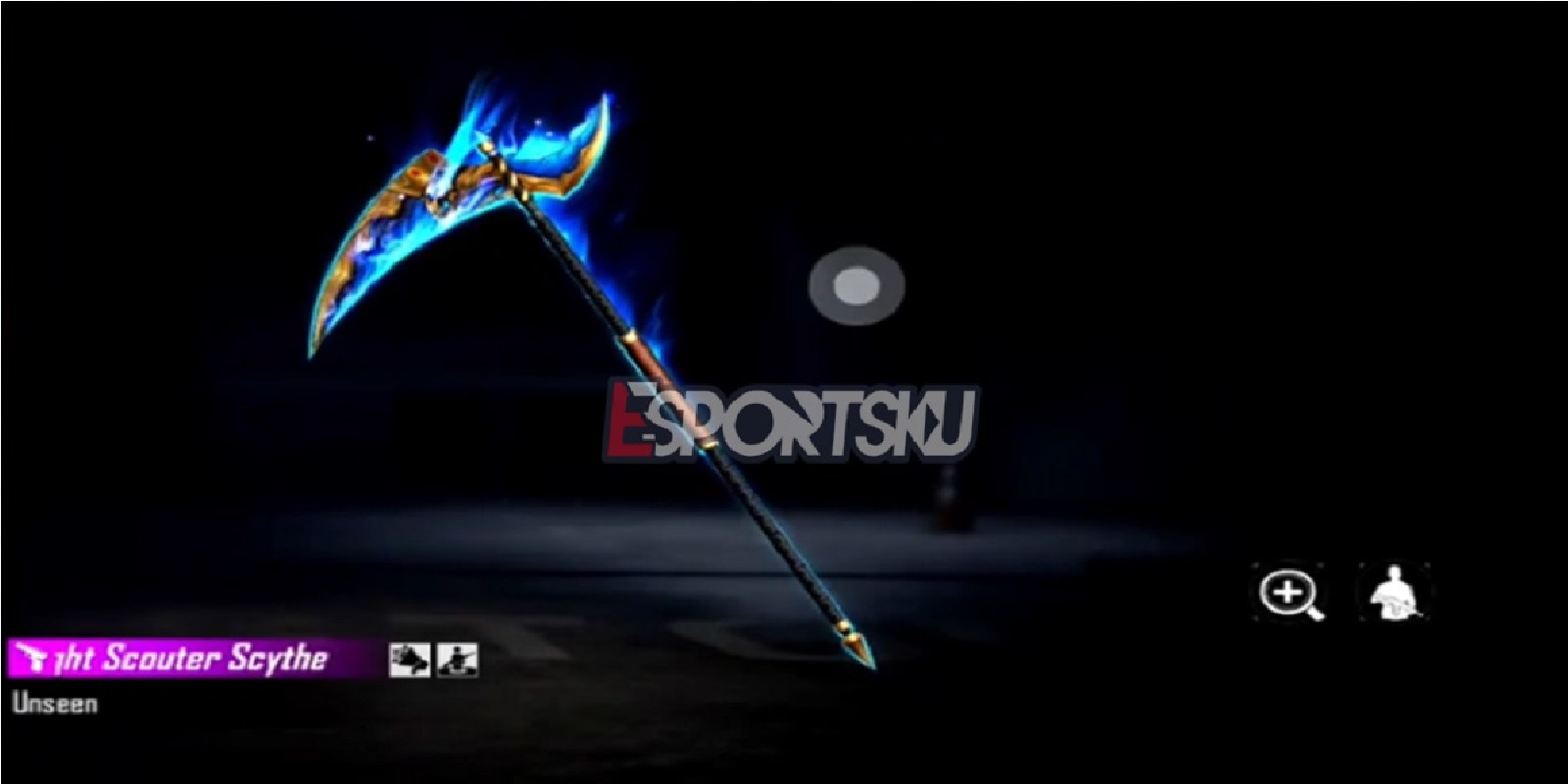 First Login to the Free Fire game
We have to login first into the Free Fire game right now, so we can start getting these prizes too. It's something very good, even the newest event will take place from April 19 to May 1 2022.
Open Event and Find Scythe Night Scouter Top Up
Next, we open the Event and look for the Scythe Night Scouter Top Up, so that we can start having the prizes. Of course with this skin, it will definitely make your character even cooler when using the weapon with a cool skin.
Top up 200 Diamonds to get the Scythe Night Scouter Free Fire Skin
Players only need to top up as much as 200 Diamonds, so they can get this newest skin. Because all of these have been released at a low price, of course you can immediately get every present that is available now.
Illegal Top Up Forbidden
My Esports always reminds all of you, so as not to do Illegal or dangerous Top Ups. It's better if you just try Top Up from Coda Shop Free Fire, so that it is guaranteed to be safe and has a relatively cheap price.
Scythe Night Scouter Skin Enters Weaponary
Receive the Scythe Night Scouter Skin directly from the event to enter the Weaponary Feature. Now, after you get this prize, of course you can immediately accept it and use it directly to compete.
Free Fire has released lots of cool updates, even with the presence of Skin Scythe Night Scouter Free Fire like this. It looks very good and interesting, of course it will make you even more excited to take it when competing. Keep practicing, play wisely and don't become a toxic player!
Don't forget to follow our social media on Instagram and also subscribe our youtube channel