Free Fire has released a lot of good updates that of course you can't just miss. Moreover, one of them is How to Get the Shinobi Ablaze Free Fire (FF) Bundle, this is also something interesting too. Because the presence of these gifts, will indeed make you look even cooler. It will definitely be something interesting. So that later you won't miss all that and there are also some very good prizes for players to get from here.
There are still many new events that you shouldn't miss, because they've all come out really well right now. Make sure you don't miss all of that, so that later you can get the main prize like this so easily.
How to Get Shinobi Ablaze Bundle Free Fire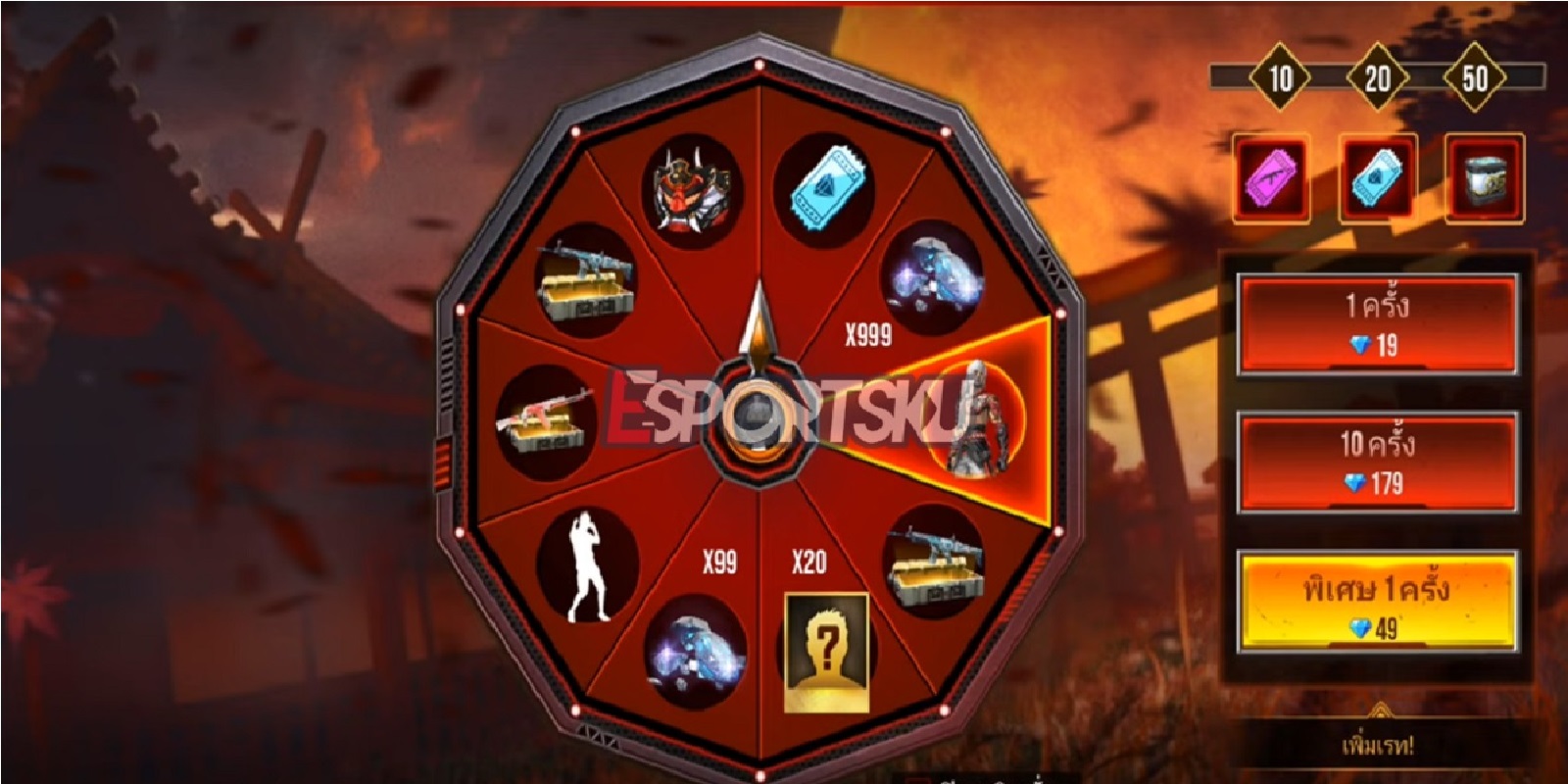 Free Fire Game Login
You must first login to this Free Fire game, so that later you can get the main prize of the Shinobi Ablaze Bundle which has appeared now. Of course, this event will appear from April 20 – May 4, 2022.
Choose an event and look for a summer spin
Then the player can select the event first, then look for an event called Summer Spin right now. Of course, with those of you who have done this, you can immediately enter and see the various things that are included in the Summer Spin Event as well.
Spin To Get Shinobi Ablaze Free Fire Bundle
Players must do a Spin to be able to get Shinobi Ablaze Free Fire right now. Of course the Spin options are 1 Times 20 Dm and 10 Times 180 Dm, then Special Spin 1 time uses 30 Dm. You can do it right away, so you can get prizes like this right away.
Achieve Milestones If You Can
My advice from Esports is if you really can reach the Milestone, then just do it so we can get other additional prizes. Because this will appear as an additional prize in the form of a Royale Ticket, it must be quite profitable for those of you who do this.
Ablaze Shinobi Bundle Rewards Enter Vault
If you have done this, then immediately check the Vault section to receive the gift and use it. Considering that Shinobi Ablaze itself is present as a very special Bundle, it even has a very attractive appearance.
A good event with attractive prizes like this, will certainly make you interested in it in the future. Because there are also other cool looks, including in connection with the Shinobi Ablaze Free Fire Bundle that is appearing now. Keep practicing, play wisely and don't become a toxic player!
Don't forget to follow our social media on Instagram and also subscribe our youtube channel