Free Fire has released lots of cool missions which of course you can get now. Then How to Get a Pet Skin Cyber Agent Hop Free Fire (FF), it turns out that it's very easy for you to have in the game later. Of course, if you manage to get this skin, of course you can use it right away. It turned out to be very easy for us to have now. Just do a few conditions, if you really want to get a Skin Pet prize like this.
Especially for events that provide easy mission provisions, of course you have to finish quickly. There won't be any missed prizes if that's the case, as long as we ourselves are diligent to follow and play this event too.
How to get the Pet Skin Cyber Agent Hop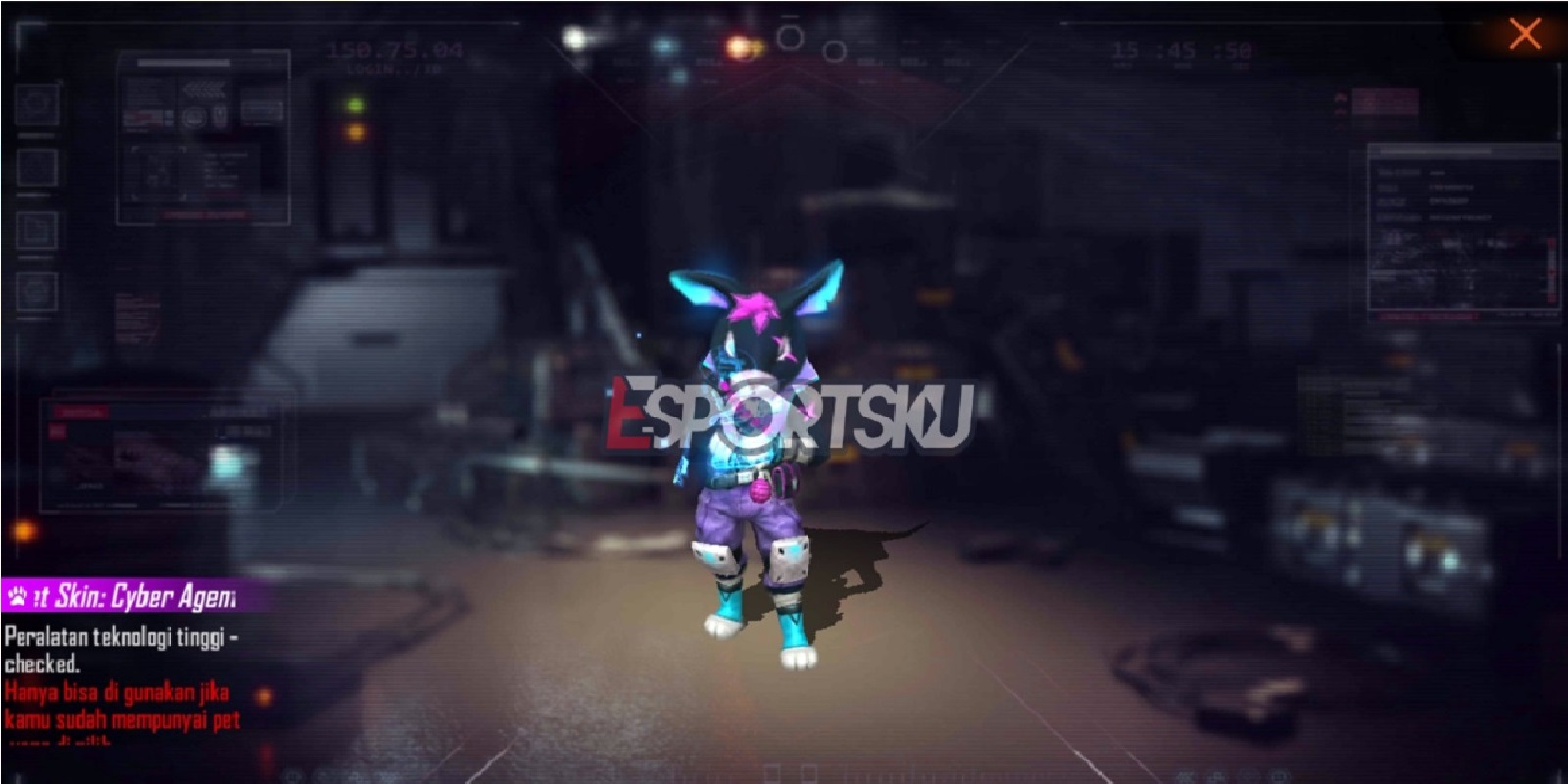 Enter the Free Fire Game
You have to enter the Free Fire game first, before you can get this cool newest Cyber ​​Agent Hop Skin. The period to be able to get this Skin is from January 22 to February 6, 2022 to come.
Collect Crystal Clear Purple Free Fire Tokens
As much as possible, just collect this Crystal Clear Purple Free Fire Token first, it's very easy because we just need to complete the mission. In total, you can get 5 pieces a day, meaning during the Token collection period from January 22 to February 6, 2022.
Open the Event Tab and select Token Exchange
Then next you can select the Event Tab after the tokens have been collected, then select the same name as the Token Exchange Writing. Then you will see a variety of cool prizes from here, for players to exchange them, they need quite a lot of tokens.
Exchange Token To Get Pet Skin Cyber ​​Agent Hop Free Fire
Then you can immediately exchange this main prize now, the Cyber ​​Hop Free Fire Pet Skin has a price of 15 Crystal Clear Purple Tokens now. Of course, with gifts like this, your Pet Agent Hop will be cooler when competing later.
Use the Cyber ​​Agent Hop Free Fire Pet Skin
Then after we have got this prize, then use the Skin in the match later. So that this Pet will be more enthusiastic about playing, helping players without any doubt and being stronger so that it will be more suitable for your bundle.
Because indeed the events that are present in the Free Fire game, are indeed good enough for you to use later. Of course, Pet Agent Hop will make your character cooler, especially to make your playing performance better. Keep practicing, play wisely and don't become a toxic player!
Don't forget to follow our social media on Instagram and also subscribe our youtube channel