Free Fire has released a lot of new events that you must complete now. Especially with How to Get the Free Fire (FF) Night Provocateur Bundle, this is definitely something really good. Then having a gift like this, will definitely make your female character even cooler. Get this Bundle right away and use it to compete. So that your female character looks cooler, so you must have it before it runs out.
Because some Events whose missions have appeared in the game, indeed provide prizes in large quantities. For the players, if you really like and want to use all of this, it will definitely be something interesting for you to try in the future.
How to Get Bundle Night Provocateur Free Fire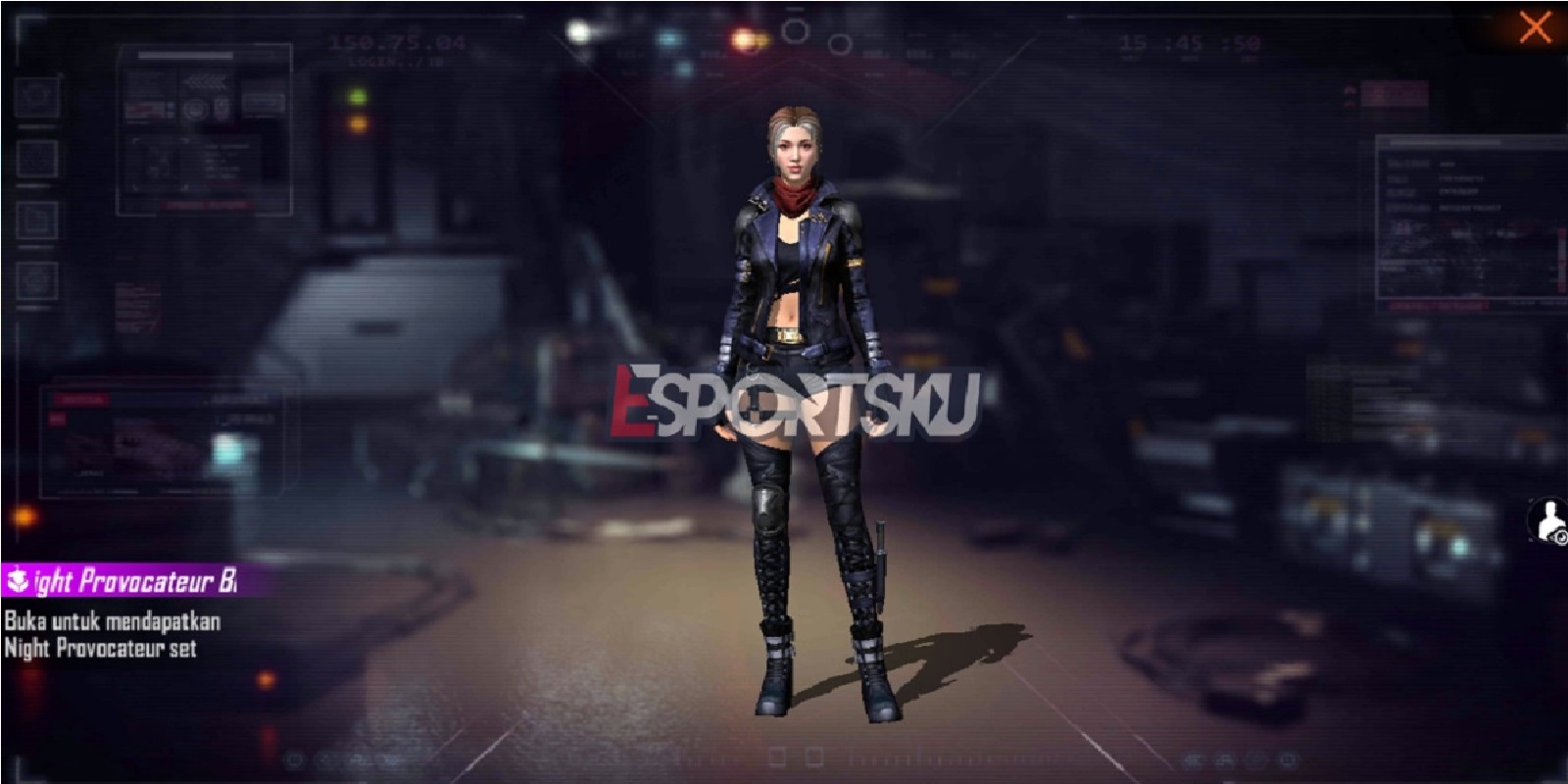 Enter the Free Fire Game
The first step you have to do is enter the Free Fire game first, so that later we can start playing this event. Including the Bundle Night Provocateur, players have time from January 22 to February 6, 2022.
Select the Event Tab and Token Exchange
Then you can choose the Event Tab first, so that all missions and events can be seen. Then select the mission category writing called Token Exchange, so that you guys can start getting the Night Provocateur Bundle.
Check Free Fire Provocateur Night Bundle Prize
Before you get this Bundle, Esportsku recommends checking first whether you like the bundle or not. If you like it, you can focus on collecting Tokens and if you don't ignore the main prize, focusing on other prizes is not a problem. Even for the total exchange, you need 40 Clear Purple Crystal Tokens and 10 Gold Tokens.
Collect Crystal Clear Purple And Gold Tokens
You start collecting this main token right now. Because How to Get Crystal Clear Purple Free Fire, it does look much easier than before. Then next you have to see How to Get Crystal Clear Gold Free Fire Tokens, so it's even easier.
Redeem And Gift Bundle Night Provocateur Enter Vault
After you have collected the Token, let's use it immediately and use it, we will immediately exchange the prize. Later the Bundle Night Provocateur will immediately enter the Vault, you can use it on the female character, which is of course very good.
You will look cool when you use this Bundle, my Esports advice is to just take it while it's free. Because one day it will reappear in the Shop, it's not free anymore, but you have to pay a large diamond price. Keep practicing, play wisely and don't become a toxic player!
Don't forget to follow our social media on Instagram and also subscribe our youtube channel