The winter event that is currently taking place at the end of 2021. There are several winter events in the PUBG Mobile game at this time. In this article, we will discuss how to get the Wintry Ruler PUBG Mobile bundle. In addition to that suit, there is also a Frost Conjurer suit which is told as a companion to the ice princess Wintry Ruler.
PUBG Mobile is a popular battle royale game known for its realistic gameplay. Even so, this game still provides skin items.
However, the function of skin items in the PUBG Mobile game is only as a cosmetic. That means the use of skin items in this game will not have an effect on character skills or weapon stats.
Countless how many skin items have been present in the PUBG Mobile game. There are always new skin items that come with various types and various forms.
Every season, PUBG Mobile presents the latest cosmetic items. Various themes are present in skin items and sometimes bring events or seasons that are taking place in the real world.
Even Royale Pass Month 6 is currently taking a winter theme, namely Mythic Winter.
How to Get the PUBG Mobile Wintry Ruler Bundle, Ice Princess's Special Suit!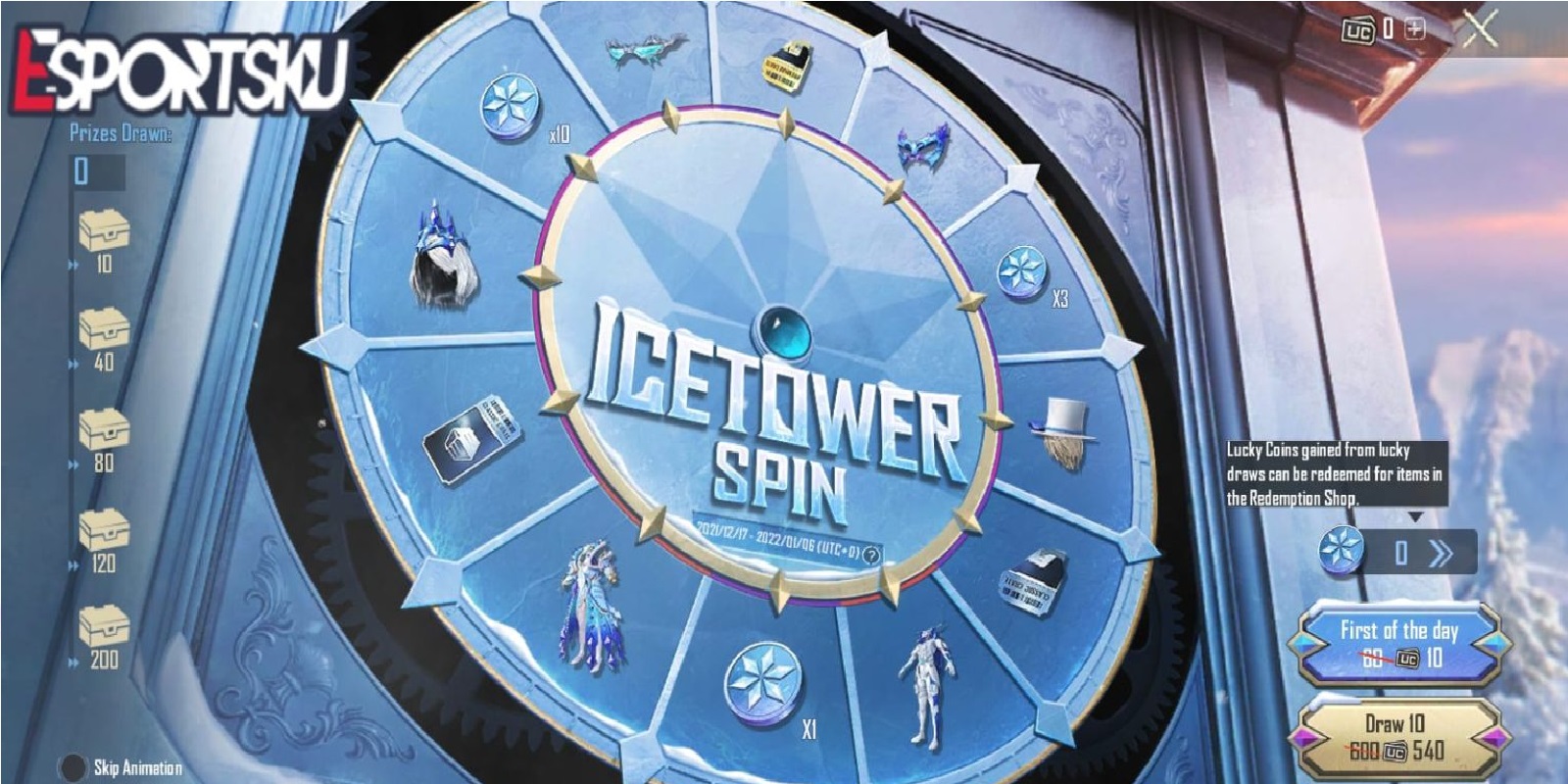 We are currently entering December, the end of 2021. That means we are entering the end of winter.
PUBG Mobile also celebrates this annual event by presenting winter and year-end themed events and offers. One of them is the Icetown Spin event.
In this event there is a main offer in the form of a Wintry Ruler suit which is told as an ice princess.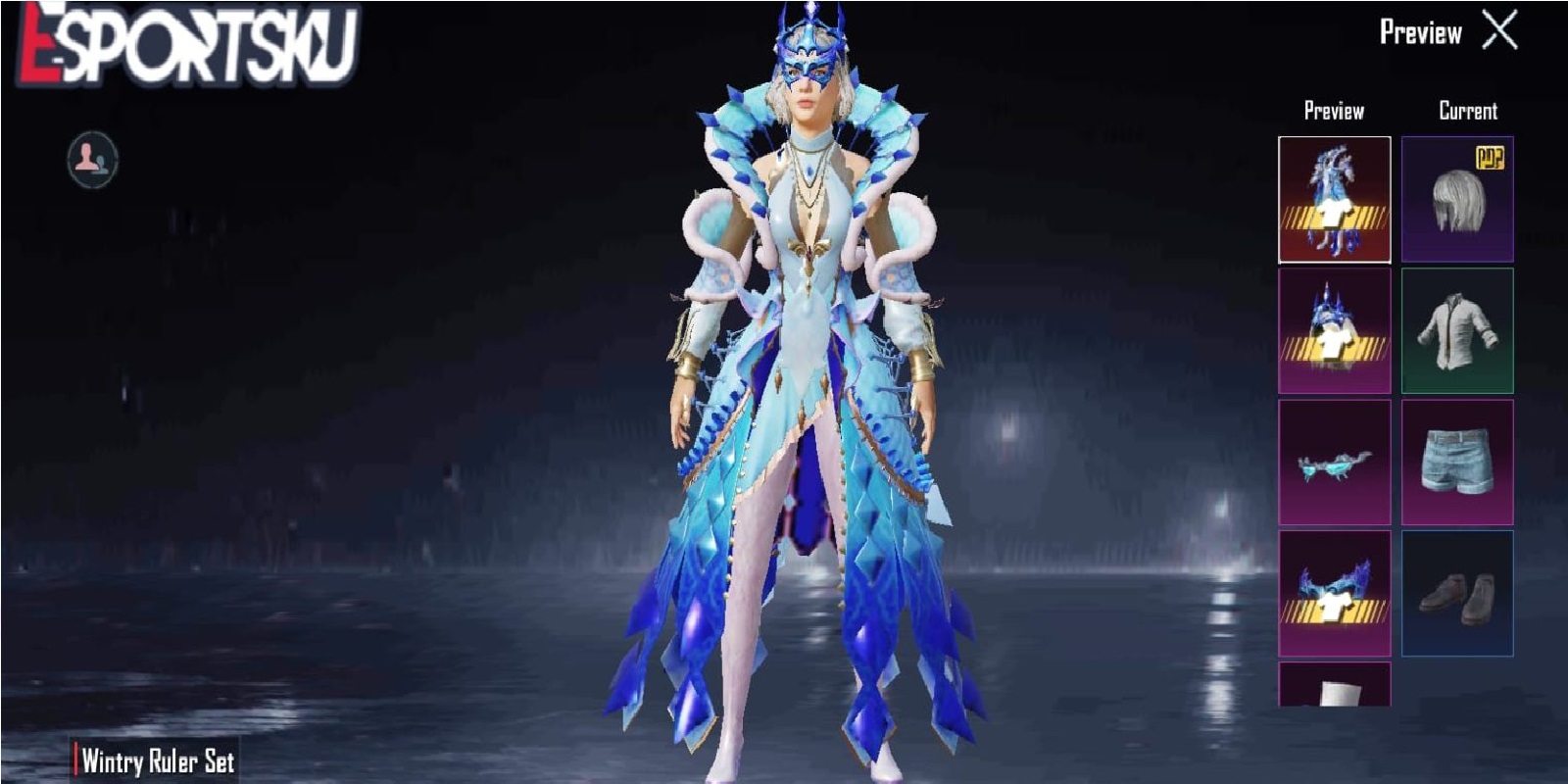 The charming appearance of a royal princess is clearly visible in the suit above. By using an ice blue dress complete with a mask, it produces the right combination to describe an ice princess.
In addition, there is also a Frost Conjurer suit which is a loyal companion of the princess above. This men's suit comes with formal clothes such as wearing a suit complete with a tie and hat.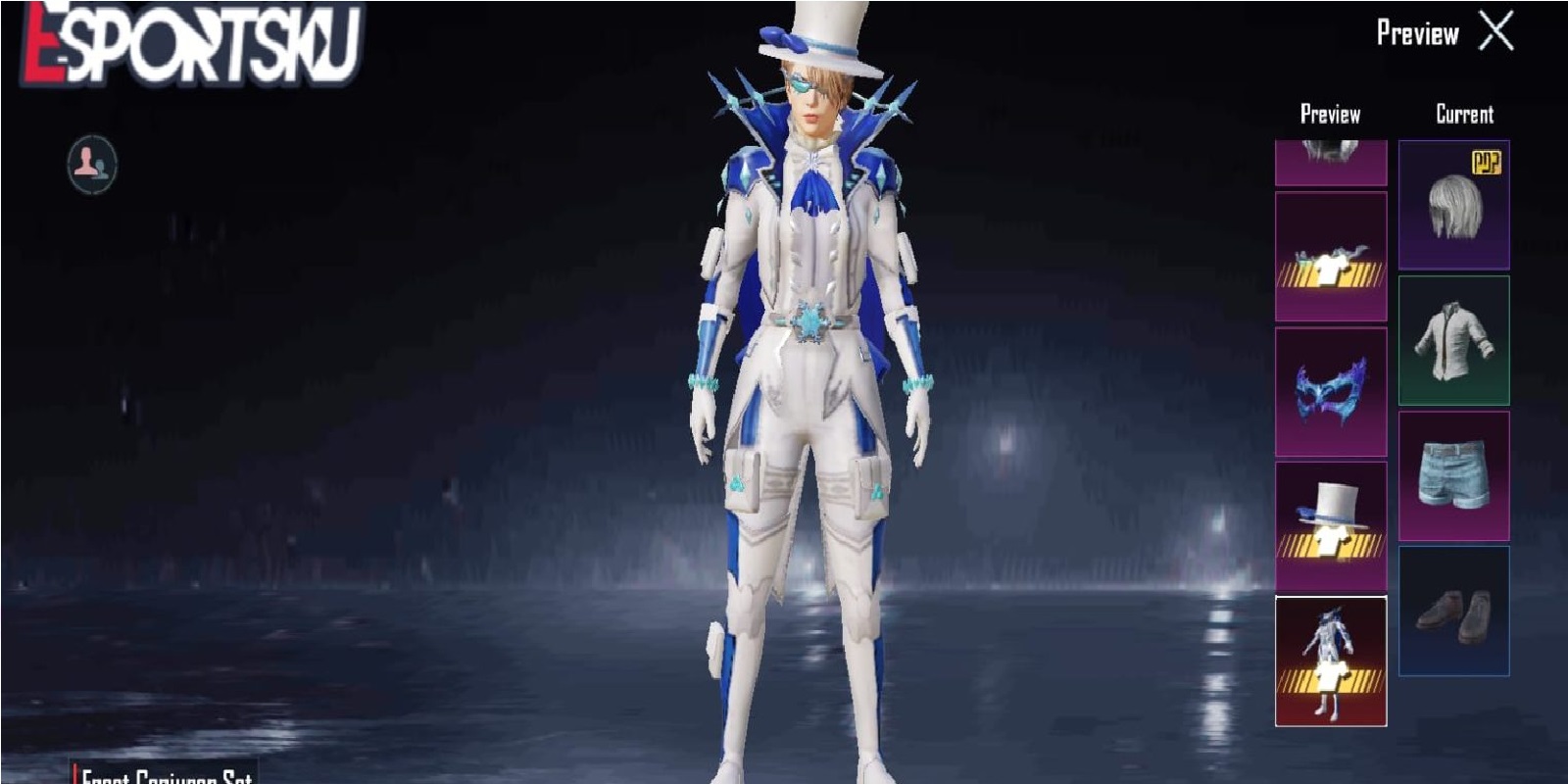 Taking the theme of winter and ice, the Frost Conjurer men's suit is dominated by ice white rather than blue.
Each of the above suits is available separately in three parts, namely the main suit, the head cover skin, and the glasses skin.
Now to be able to get various prizes, you can spin at the Icetower Spin PUBG Mobile event.
For one spin, you only need to spend 10 UC for the first draw every day. However, after that the normal price returns, which is 60 UC for one draw.
Meanwhile, to draw 10 times at once there is a 10% discount from the initial 600 UC to 540 UC only.
Buying Items in the Event Shop
As we know that with the gacha system, getting the main prize is very difficult. You have to be patient if you often get other items besides the skin items available in this offer.
Because the implementation of the gacha system in the offer is what makes the price of a skin in the PUBG Mobile game expensive.
Players must be willing to spend more UC to be able to get the main prize from a certain offering event.
But what you should know is that all the items you get from the Icetown Spin event have a function.
One of them is the Lucky Coins item which is an event item in this winter special offer.
Now when you draw in the main offer, you will often get Lucky Coins, starting from one, 3 pieces, up to a maximum of 10 pieces in one draw.
Collect as many event items as possible because Lucky Coins are useful for buying gift items at the Redemption Shop or Event Shop available at this event.
In that event, you can get all the prizes at this Icetown Shop event. Including the main prizes, namely the Wintry Ruler suit and the Frost Conjurer suit.
Enter the Event Shop available at the Icetown Spin event. There you will get a menu that provides all the prizes in this offer.
Buying Items in the Event Shop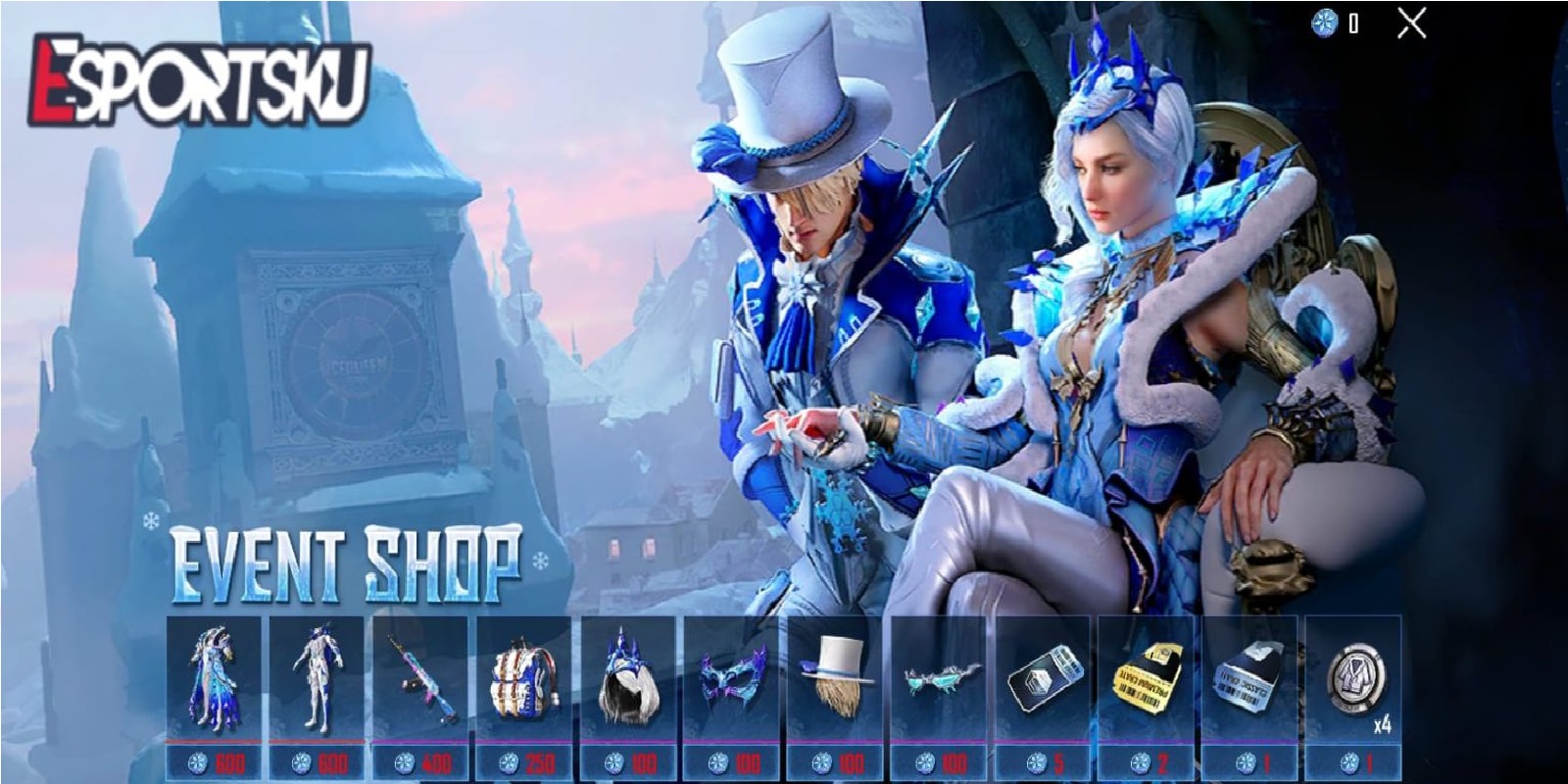 You can buy all the prizes here using Lucky Coins. Each prize has a different price.
The main prizes, namely the Wintry Ruler and Frost Conjurer suits are priced at 600 Lucky Coins each.
To complete the two suits, you can also buy additional accessories, namely skin covers and skin glasses, each of which costs 100 Lucky Coins.
While there are also prizes in the form of weapon skins for 400 Lucky Coins and also backpack skins for 250 Lucky Coins.
With this event shop, you can get the prizes offered at the Icetown Spin event more easily.
However, from the number of each gift item in this event shop, it can also be seen that you still need a lot of UC to be able to break through the 600 Lucky Coins item.
If you already have all the prizes from this Icetown Spin event and you still have a certain amount of Lucky Spin, you can still spend it by buying items at this event shop.
For example, by buying 4 silver items, you can only buy 1 item of Lucky Coins in exchange for this Icetown Spin event. Keep practicing, play wisely and don't become a toxic player!
Don't forget to follow our social media on Instagram and also subscribe our youtube channel