Mobile Legends has released a lot of the latest updates which are really cool. And there is also a way to get a Mobile Legends (ML) Ticket Pass, you might be interested in getting it now. You can find out right away. So that we can have this grand prize soon, so you can get tickets every day.
It turns out that it is easy to complete Missions in Mobile Legends, the prizes are also quite new and many. Then some additional collection items, we can have right now.
How to Get Ticket Pass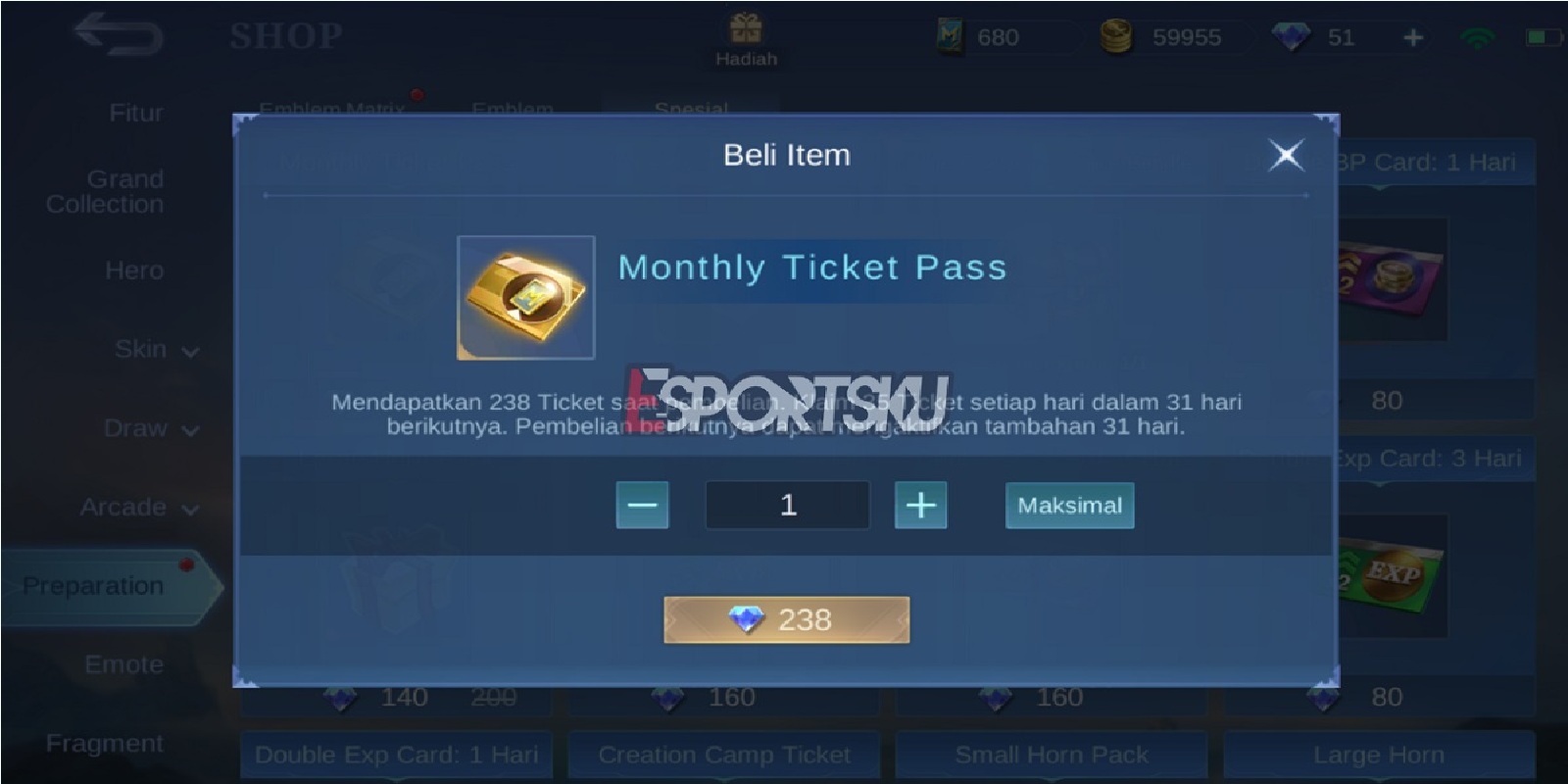 Enter the Mobile Legends Game
Before getting a Ticket Pass, you have to enter the Mobile Legends game first so you can find it.
Select Shop and Category Preparation Special
Then next we can directly select the Shop and Special Preparation category so we can find it.
Make a Choice to Get a Ticket Pass
So there are Monthly and Weekly ones, you just have to choose which one you want to buy. The price is definitely different from 238 Diamond and 55 Diamond for both.
Buy One
Then you can directly buy one of them now, then the Ticket Pass will also be installed automatically on your account.
Receive Ticket Prizes During Pass Duration
You just receive the ticket prize according to the duration that was purchased earlier now.
The number of various items that are present now find us with a Ticket Pass which is easy for players to have too. Keep practicing, play wisely and don't become a toxic player!
Don't forget to follow our social media on Instagram and also subscribe our youtube channel