Mobile Legends released many new events and cool features that you can try right away. Even the presence of How to Get Tortoise Shield Mobile Legends (ML) Tokens, you can immediately receive this gift and have an exchange too. So that we will also feel interested and want to have the item. As a very cool new Token. So that we can immediately exchange it for the latest gifts that are currently available.
Especially for events that have appeared very easily, so you can immediately complete this latest mission. Of course, with Mobile Legends itself, it will be even more exciting, so you can try it right away.
How to Get Tortoise Shield Tokens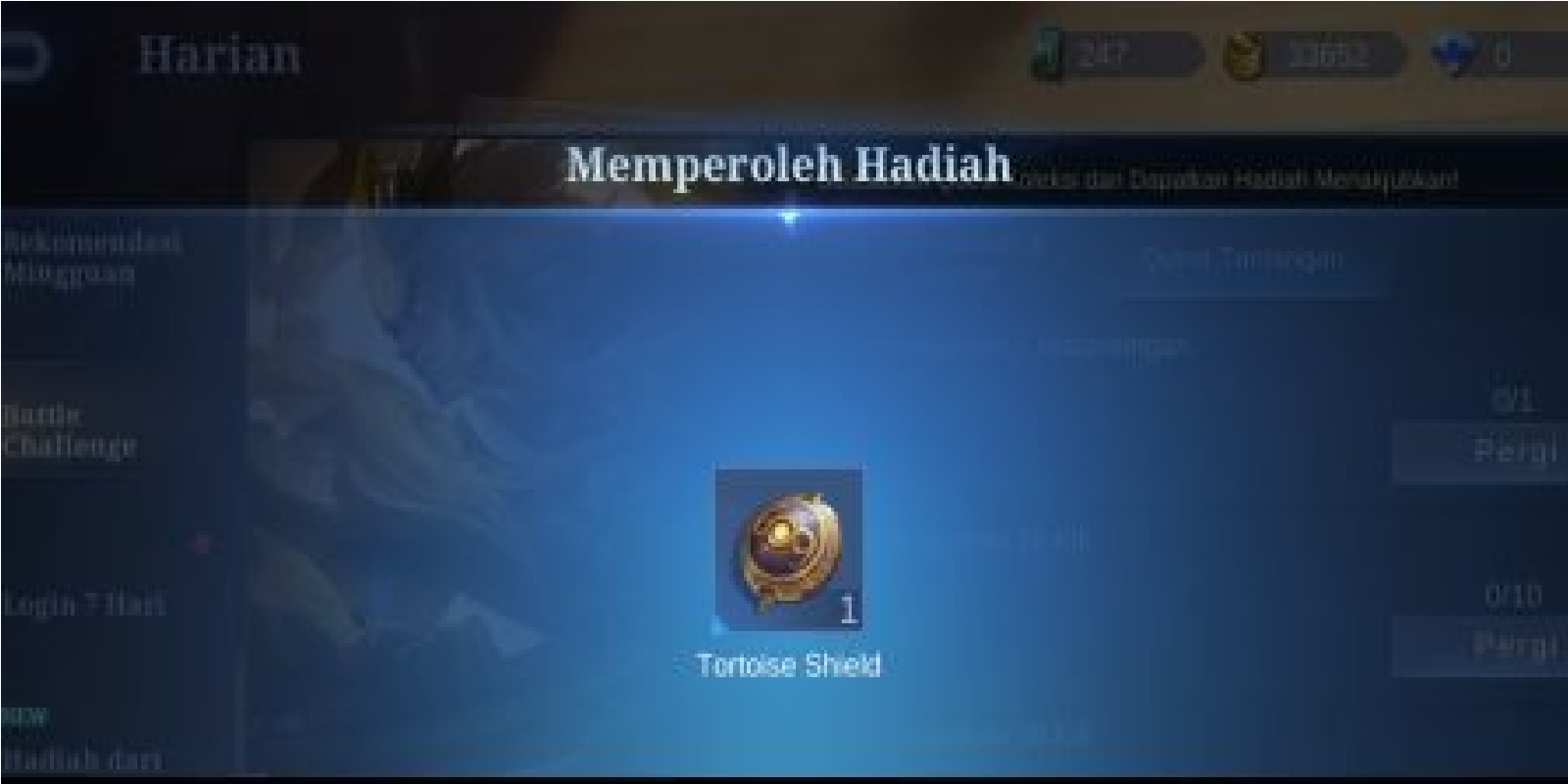 Mobile Legends Game Login
Let's login to the Mobile Legends game first, so we can get the Tortoise Shield Token that appears. The event starts from September 3-12, 2022, make sure we collect it first.
Choose Events and Battle Challenges
You must directly Select the Event section and see the Battle Challenge section now. So that soon we can find the mission easily, because from here there is a very exciting challenge.
Check Challenge Quests and Complete
Then you have to look at the existing Challenge Quest Checks, so we can just complete the mission. It's easy and you can just finish every mission you play and do all of that right now.
Exchange Prizes at the Event
So if you have completed the mission and received the token, immediately exchange this gift now. So that we can know there is an additional resource bonus that we can indeed receive from here.
Take All Gifts and Use
Immediately we use the gift that you have taken using the Tortoise Shield Token that you can try. Surely this would be a cool grand prize for us to just try.
A new event in the Mobile Legends game for you to try, so you can try the mission right away. Collect those Tortoise Shield Tokens so we can use them too. Keep practicing, play wisely and don't become a toxic player!
Don't forget to follow our social media on Instagram and also subscribe our youtube channel