Mobile Legends has released an update that is very good and very cool for us to try now. Of course, with How to Get Zilong Storm Rider Mobile Legends (ML) Skin, it will indeed provide something new. Even for the presence of several events like this, you will see a lot of interesting things. It is a new opportunity that we must have. By having the main prize as well, it will definitely give a variety of cool things to get the prize collection.
Events that continue to provide very cool prizes, of course, will continue to provide many new things now. Because there are some really cool events too, of course with some grand prizes like this right now.
How to Get Zilong Storm Rider Skin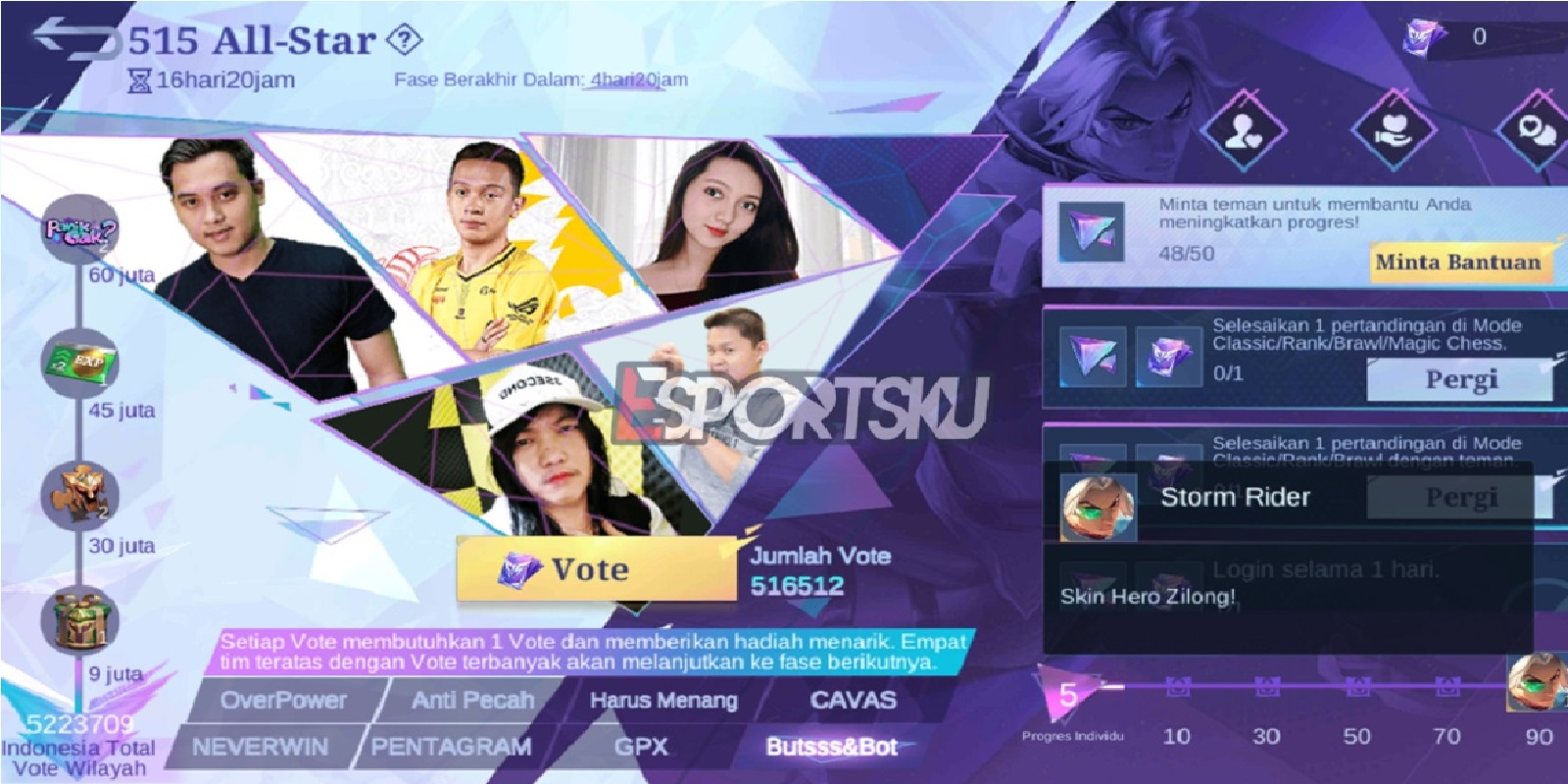 Enter the Mobile Legends Game
You must first enter the Mobile Legends game right now, of course there will be new exciting events. Of course, with the Zilong Storm Rider Skin, players can immediately have it from April 28 – May 23, 2022.
Choose All Star Event
Then you can choose the All Star Event right now, so you can immediately give lots of cool prizes. It's a good opportunity, so we'll have a good chance from here.
Reach 60 All-Star Individual Progress Tokens to Get Zilong Storm Rider Skin
Players have to start Reaching 60 All-Star Individual Progress Tokens in order to get the exciting Zilong Storm Rider Skin. It's even guaranteed that you do it now, so you have to start playing now so you can get prizes like that.
Complete Individual Missions Now
Once you know all this, just complete the Individual Mission so you can complete it. As a very good and interesting gift, Esportsku can suggest to Focus by playing on this Quest and completing it with friends.
Receive and Use Zilong Storm Rider Skin
If everything is resolved now, then you can immediately complete this new Mission right now. With a grand prize like that, it's clear that the Zilong Storm Rider Skin will be an attraction because it appears special for the current event.
After you have participated in some of the events that already exist now, they will definitely give you lots of attractive prizes. Of course it will give you something that you can play with, so that you guys will be excited to have the Zilong Skin for free. Keep practicing, play wisely and don't become a toxic player!
Don't forget to follow our social media on Instagram and also subscribe our youtube channel