This is how to hide history in mobile legends, in a game, there must be certain wins and losses, not infrequently you get a winstreak or you can also lose streak, about this it will be very good to just hide Curious? The following esports will discuss how to hide or hide the history of the Mobile Legends game. Please see for the full method below, yes!
Therefore, some players may try to do something to hide or hide their game history, so that the losing game cannot be seen, and you are safe from their bullying.
In addition, the hide History feature itself is apparently only available on the Advanced Server, so you can't use it on the original server.
However, you can use an alternative method that Esportsku will discuss below. This is due to a bug in the Mobile Legends account, so you can use this feature in Mobile Legends.
How to Hide History in Mobile Legends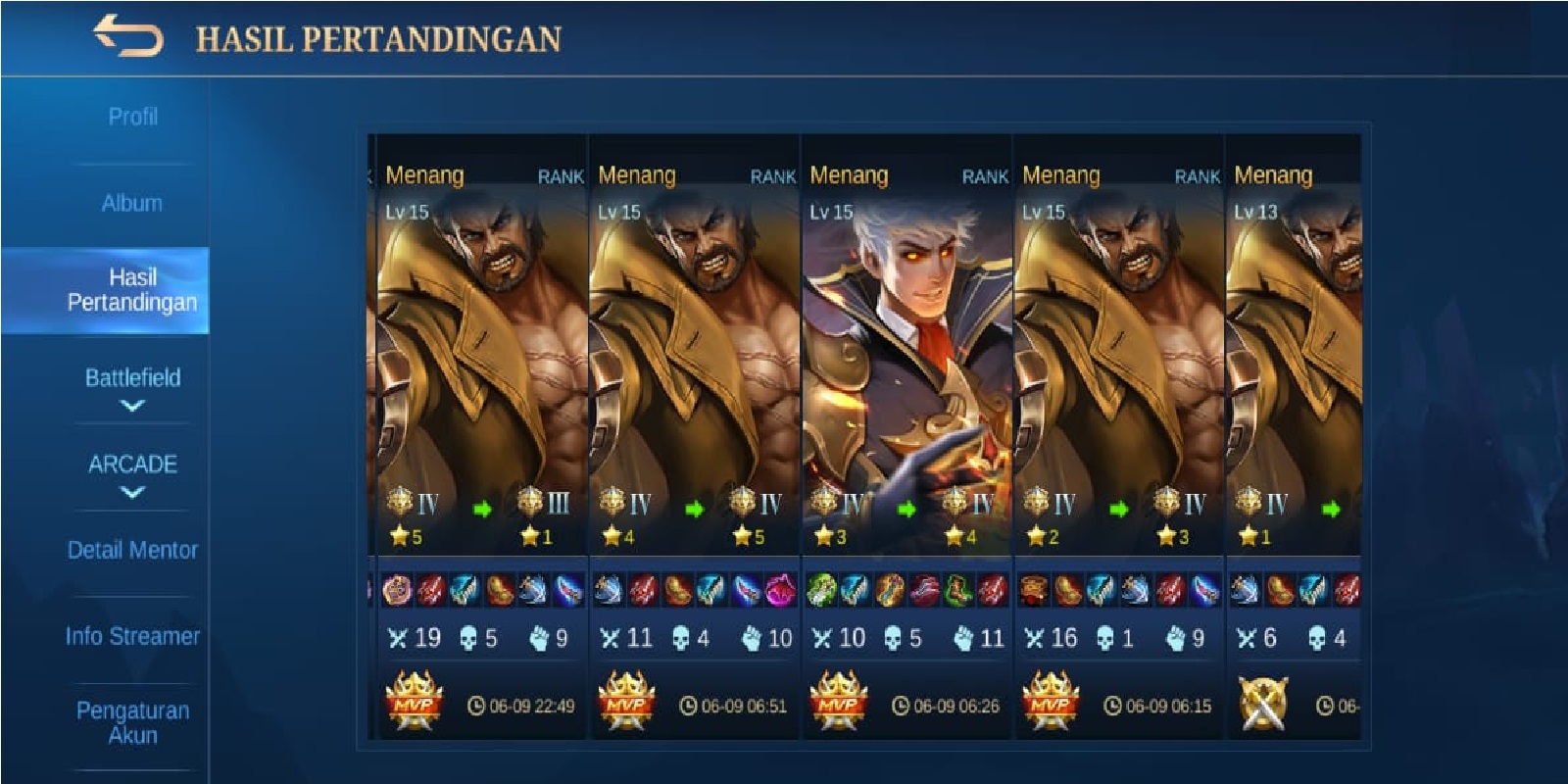 You need to know, before continuing on this discussion, you have to prepare a few things first, namely two active ML accounts. Then for one Mobile Legends account itself, it must have access to the Advanced Server.
The method itself is very easy, please refer to the following steps.
First, please prepare two Mobile Legends accounts, the account that you will hide and the inducement account that is connected to the advanced server.
Next, please login to the second account that can login on the advanced server.
Login to advanced server and then enable hide history.
The trick is to press the test server button, then click go to advanced server.
Go to the History menu by clicking the profile account and then battlefield > history.
After that, activate the hide history feature in Mobile Legends.
Done.
After the first step next you have to use the second step. This method takes place on the first account, which will hide the history.
After the hide feature is activated, you will then log back into the main account. Please see the full review below.
Log back in to your ML account, and make sure that the first step did not log out.
If a successful account change notification appears, click OK.
Next, directly click the back button on your cellphone, and you can go directly to the History menu.
After that, the hide History feature will appear.
Lastly, just activate it.
Done
You need to note that the method above is one of the bugs that might not work in the next update.
Now before the bug is fixed by Moonton, you can try it by doing some of the steps we have reviewed above. Hopefully useful and see you. Keep practicing, play wisely and don't become a toxic player!
Don't forget to follow our social media on Instagram