Dyrroth is a hero fighter who is quite strong, he has fast attacks, strong burst damage but, he has a dark story. So, this is the story of Dyrroth in Mobile Legends which might be interesting for you to see. This is the story of Dyrroth Mobile Legends which has a dark story and has a very strong grudge against its homeland. Listen and read the following Dyrroth story carefully.
This one hero has the appearance of a demon with a face and scary character appearance. In the character itself, it has been described that Dyrroth is someone who is very strong in Mobile Legends.
Lore or the story of Dyrroth in Mobile Legends, the Dark Lord!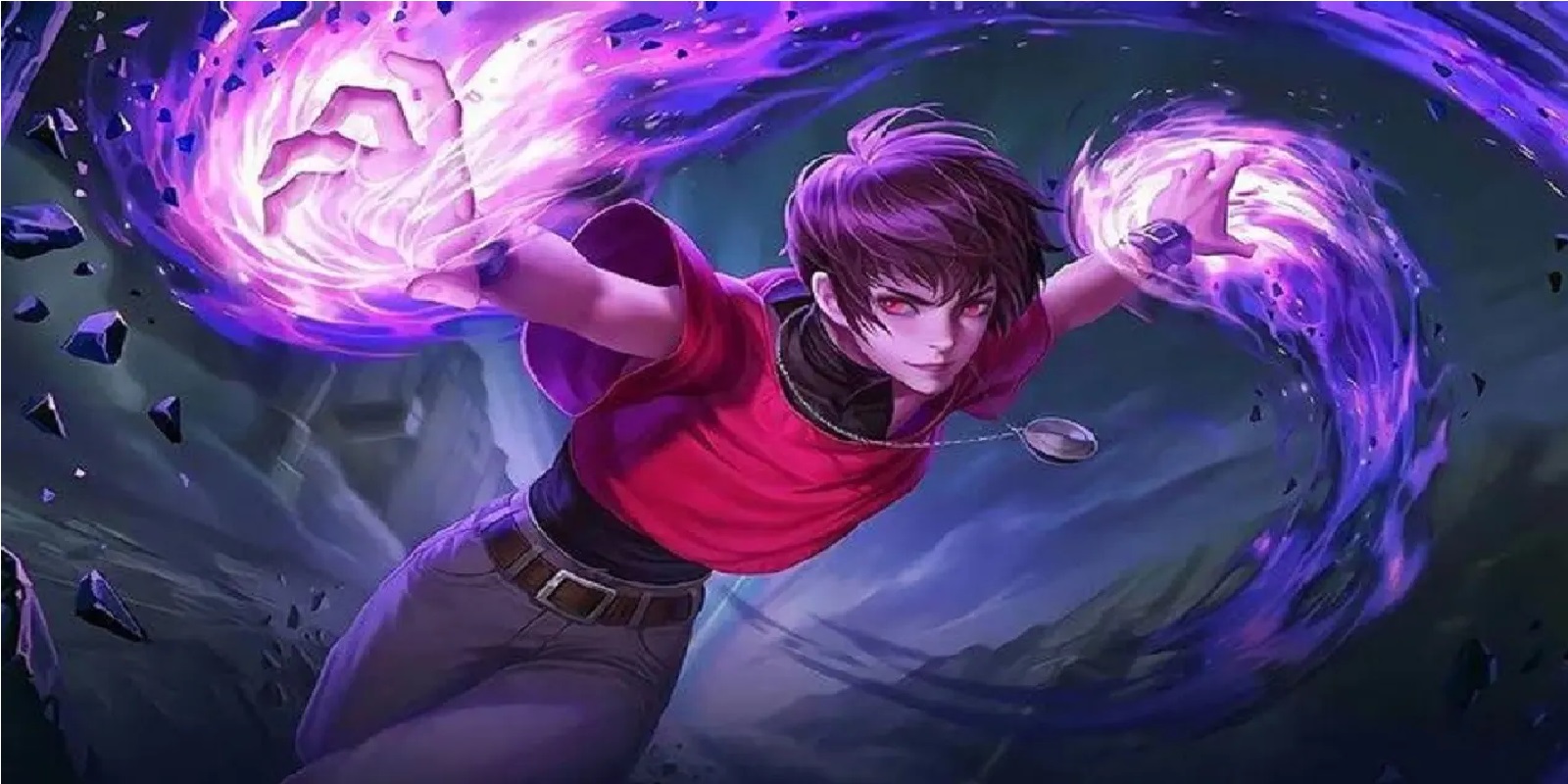 One day in the Moniyan Empire, a little prince named Dyrroth was born. The birth of Dyrroth is said to be a symbol of peace and safety of the land.
Even though Dyrroth is still a baby, he has a very large and great leadership aura, many believe that one day Dyrroth will become the leader of the Moniyan Empire.
Dyrroth has an older brother named Silvanna, Silvanna loves Dyrroth very much and always gives affection and always cares for his beloved sister.
Once upon a time, Dyrroth arrived at his first birthday, then the residents and nobles welcomed Dyrroth and celebrated his first birthday. But unlucky, Dyrroth disappeared from his bed, and found claw marks and the guards were all killed by someone's attack.
Everyone in the Moniyan Empire was shrouded in sadness, everyone firmly believed that it was a demon who kidnapped Dyrroth, then the kingdom ordered the Imperial Knights and the Monastery of Light to find the prince.
But unfortunately, after all this time Dyrroth still hasn't been found, all things searched for was nil and made the hopes of the kingdom fall because of losing his successor.
The royal party continues to be shrouded in deep sadness. One of them is Silvanna, he immediately decided to become a Knight Order so he could lead his troops to find his younger brother.
The story continues at Southern Hill, which is the deepest part of the Abyss, where the prince of darkness is suspected to be Dyrroth. After all this time he had grown into a very strong person.
Dyrroth mastered a very powerful ability passed down from Alice, he is now a prince of the Demon, and an assistant to the Abys and is known as Lord of the Abyss with the aim of going to war with the Moniyan Empire.
That's all the story of Dyrroth in Mobile Legends, it's quite a shame if Dyrroth has to fight with his own people, he also has to fight with his brother, SIlvanna. The dark story of Dyrroth will certainly continue in the future. Don't forget to keep practicing, play wisely and don't become a toxic player!
Don't forget to follow our social media on Instagram