If you want to check out some of the new bundle that you can win, here we have some tips on how to obtain the airspeed awe bundle in Free Fire  that you need to know. This is one of the latest bundle that you can try to win right now.
Free Fire is a mobile battle royale game that is really popular with millions of active players worldwide. This is a shooting game that you can play together with your friends online. In this game, there are many features that you can use in order to help you win the game. Some of the most important features are the weapons and characters. This game will keep on updating, so players will always have something new to try.
So now we're going to find out more about the tips to obtain the airspeed awe bundle in Free Fire. Let's check out this article down below for more info about this new bundle in the game.
How to Obtain the Airspeed Awe Bundle in Free Fire (FF)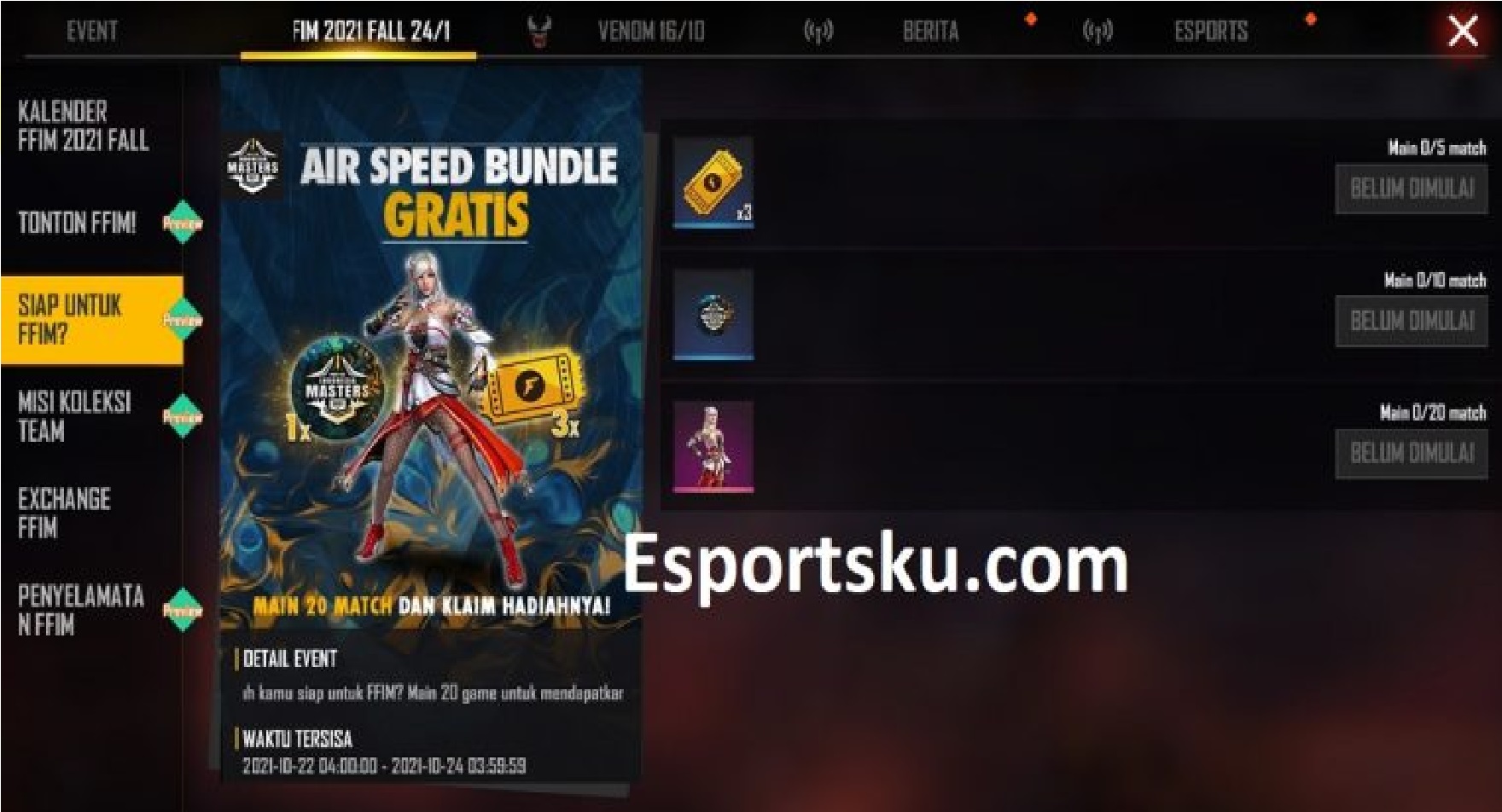 Login with your account. If you want to obtain this bundle, the first thing that you need to do is to login with your active account. Check out the event that will be available from October 22th to October 24th 2021.
Check out the event tab and be ready for the event. Once you're in the lobby of the game, then you can choose the event tab and click on the event category in order to check out the prize.
Find out the mission that you want to play. In the event, there's usually some mission that you can complete. All you have to do is to complete some games. So it should be easy for you to complete. Play the game as much as you can in order to complete the mission.
Play in any mode. If you want to complete the mission, then you can try to play in any mode. However, training mode and custom game is exceptional. The amount of games that you need to play is at around 20 times.
Claim your prize. After you complete this milestone event, then  you can claim your prize right away.
And that's some tips on how to get the airspeed awe bundle in Free Fire. Be sure to follow esportsku on instagram for more tips to come!