No kidding because Moonton looks very active in collaborating. How not, this time there is a very cool Transformers Mobile Legends skin leak for these heroes. Not only that because the hero who gets the skin also has a cool skin. From IP Transformers itself, there are 3 iconic Transformers that get a turn. There's Optimus Prime, Megatron, and Bumblebee.
Moreover, Moonton's chosen heroes who got this collab are relatively in demand heroes used by many people. Yes, the heroes are Johnson, Granger, and X-Borg who get a skin turn.
Previously in the Star Wars x Mobile Legends event, Argus and Cyclops got skins. But this time there are 3 strong heroes, which means they will definitely sell well and must be used by you.
Leaked 3 Transformers Mobile Legends Skins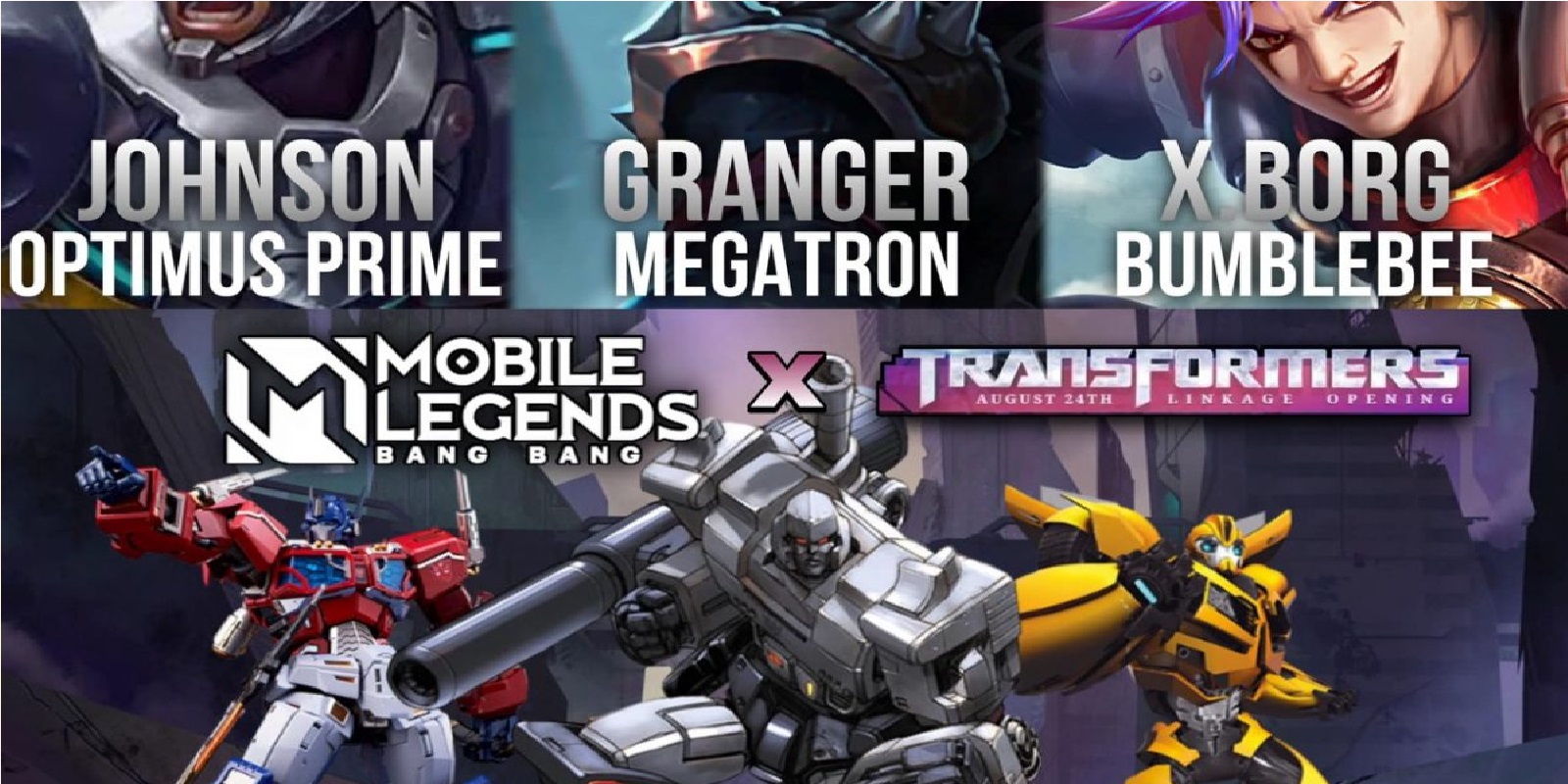 On August 24, we will be able to enjoy the three skins that will be released and ready to be used. The selection of the Transformers is also certain to be exciting because they are already very famous.
There is Optimus Prime, the leader of the Autobots, who will become Johnson's skin. Optimus Prime himself uses a red blue truck which is very cool thanks to the two tone color selection.
Next up is Megatron, Optimus Prime's rival and leader of the Decepticon. Now for Megatron itself, it's a bit strange because in movies, animation, and comics, he doesn't have a definite vehicle shape.
Megatron had become an alien plane, alien tank, rusty truck, futuristic truck, and also a fighter jet. Even Megatron can also turn into a cannon which was also used by Starscream.
Now, finally, we got Bumblebee, which will be the X-Borg skin. Optimus Prime's right hand is usually a yellow car. Once a Camaro and Ford, Bumblebee is indeed famous for its black and yellow color.
Leaked 3 Transformers Mobile Legends Skins
To make it confusing, why did Bumblebee become the choice for X-Borg. Because Bumblebee himself does not have the power or flamethrower weapon. Maybe the effect will be changed to machinegun bullets to make it more beautiful.
Unfortunately for the other Transformers they didn't get the chance to appear. Whereas if there is Starscream, Barricade, Ironhide, and others can also be used. But indeed these three are the most iconic.
So for those of you who intend to collect this skin, make sure your wallet is thick, because it is certain that it will be very expensive. This speaks from the experience of the Mobile Legends collaboration with KoF and also Star Wars.
On August 24, these Transformers will appear in the Land of Down and are ready to fight for power. Of course, it will be very exciting to see how the actions of the Transormers compete with each other. Keep practicing, play wisely and don't become a toxic player!
Don't forget to follow our social media on Instagram