Free Fire has released many good updates that we will experience when they are all released. Especially with the Leaked Skin Katana Maroon Laser Free Fire (FF), surely many will like this. Because those of you who have seen this latest leak, it is indeed very interesting and will give a very good appearance. The skin will soon be in the game later. Of course, having a gift like this, might make you cooler when slashing enemies with ease.
Especially with the skins that we will see now, even that adds a lot of advantages that we have to play now. Including for a good weapon skin, it will definitely make your character stronger than before.
Leaked Katana Maroon Laser Skin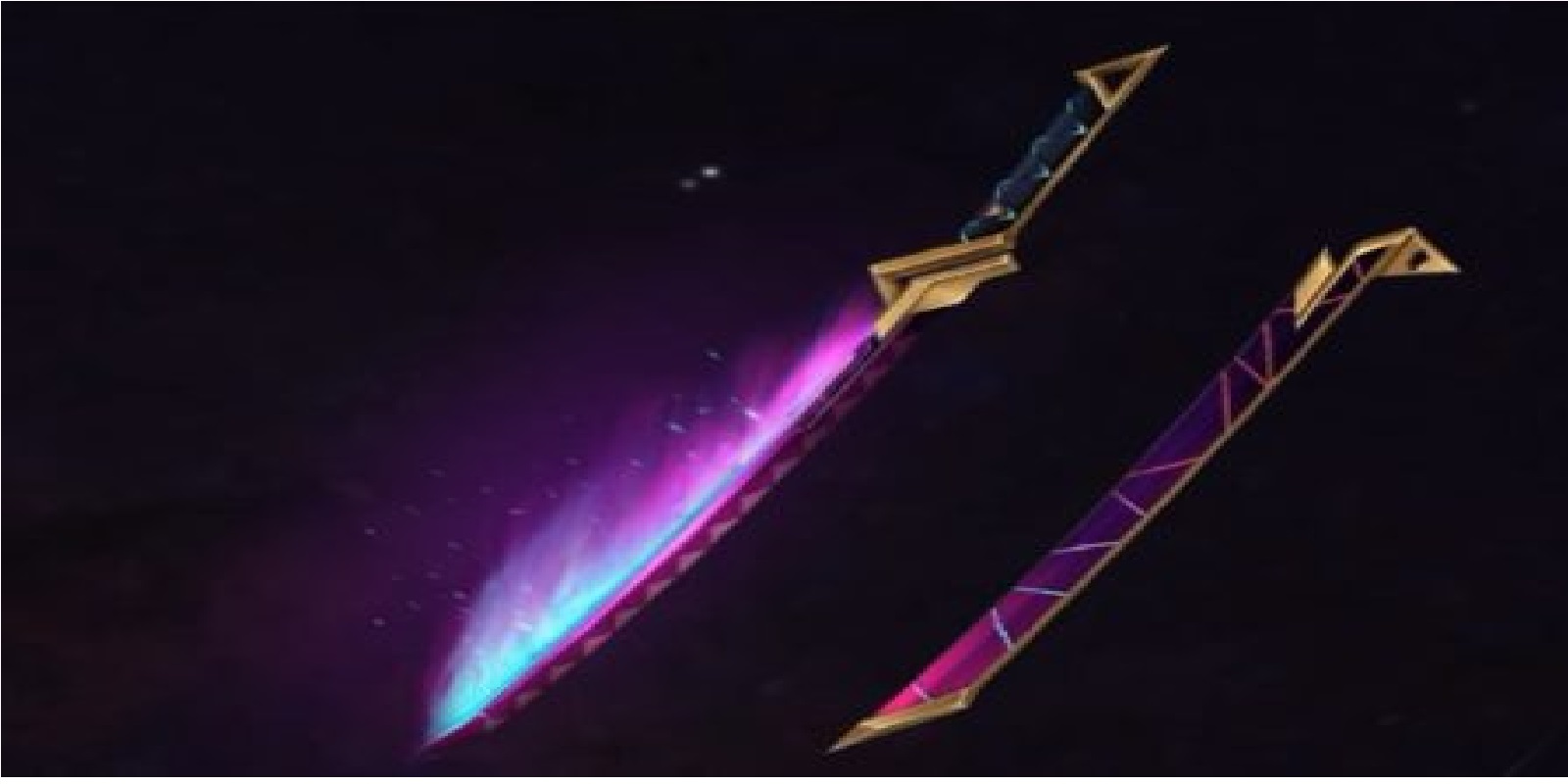 In this update, it turns out that there is a new Katana Skin Leak called Maroon Laser in the upcoming Free Fire game. All servers will get this Skin, that's why later we all can get gifts like this right now.
The shape of the newest Katana Maroon Laser Skin is very cool, even more modern for the current Cyberpunk theme. If you look at the shape of the scabbard, of course you won't move if you get this latest skin in the game.
Of course, Esportsku also provides news that this is the theme of the Beatz Free Fire Squad Event, meaning that there is a possibility of a release in February 2022. This Katana Skin has the most recent Form, unlike other Katana which only changes colors and Effects when they are officially present in the game.
We see from the hilt and scabbard, it has Black on some sides and also Gold for the foundation of the katana skeleton. Then on the scabbard we will also see the sharp edges of the Gold on both sides, as well as the Bright and Dark Purple colors on this sword scabbard.
Leaked Katana Maroon Laser Skin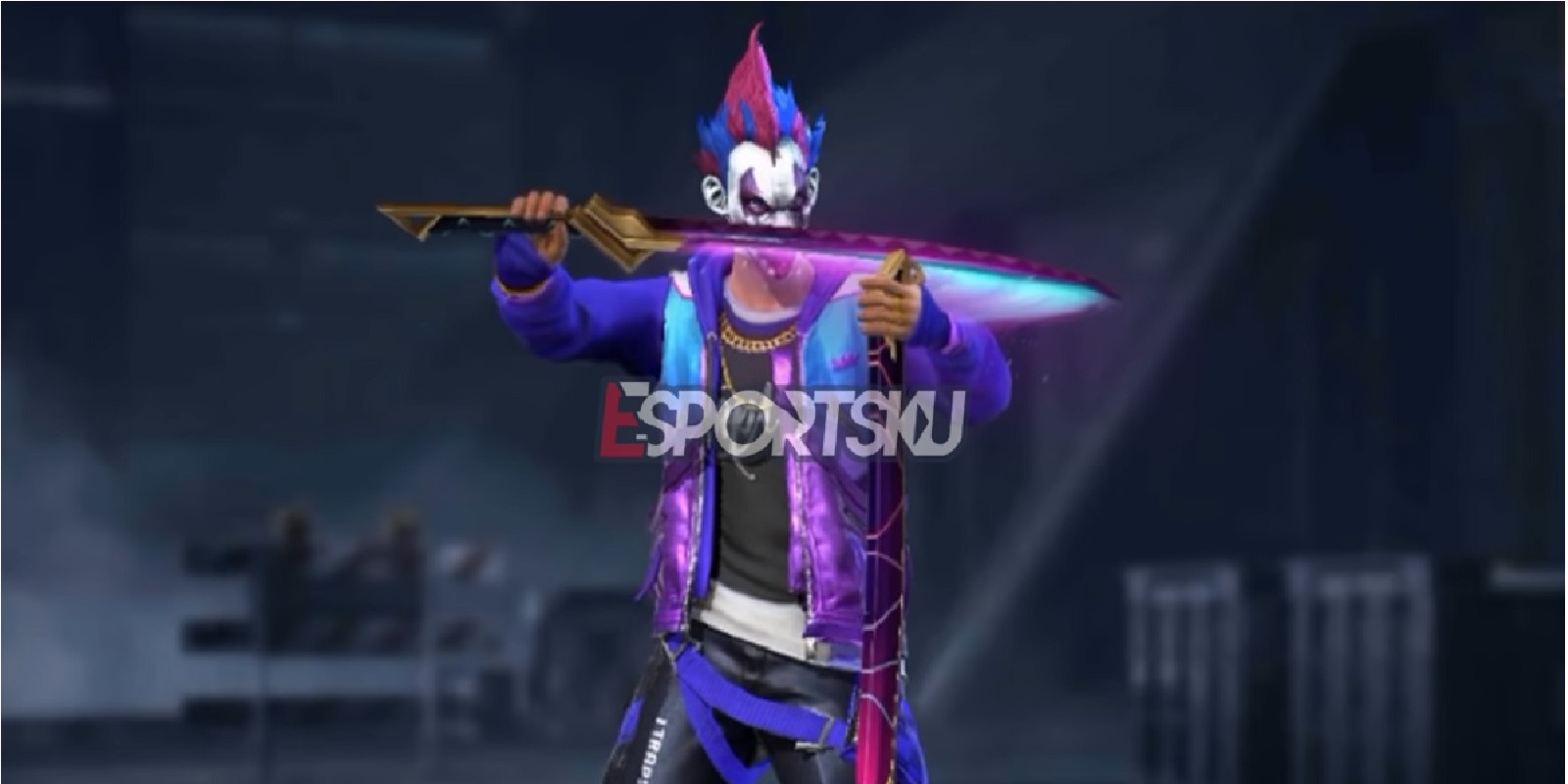 How come a good skin doesn't have an effect? yes, of course, it's just the handle and scabbard of the weapon. But if you have seen the iron form of this katana, it turns out that it has a cool color combination effect of purple and light blue on 2 different sides.
Then the basic color of this sword is Black, so you might like the appearance of the skin, such as the theme effect which is so lively, giving a cool effect and also balance in attacking the enemy.
Remember that this Skin is also not from Top Up or a little Event, but in Spin even though I don't know about Esports. But from now on, you have to be able to collect money first before it's all released.
Then with the Free Fire Metallic Swordmaster Bundle, maybe you can control the power of this Katana Skin now. Use these weapons better, so that you will become stronger than before.
After knowing the Leaked Skin Katana Maroon Laser Free Fire (FF), it will be easier for players who want to get this. Just collect the Diamonds we need from now on, so that when this Skin is released, players can get it right away. Keep practicing, play wisely and don't become a toxic player!
Don't forget to follow our social media on Instagram and also subscribe our youtube channel