Free Fire has released many new skin updates and cool bundles for all of you. Included with the Latest Hunter's Blade Free Fire (FF) Throwing Knife Skin, one of the newest updates which is very cool. If you use this skin in the game, surely the enemy will not be able to run again if it has been hit by this knife attack. As an item that will be released soon. All servers will receive this item, although at first it's a temporary leak that you should see first.
Moreover, by releasing several other updates about gameplay, of course the quality performance in playing the Free Fire game will become even more exciting. There will be nothing you can ignore from here, in order to learn new meta which of course really helps you win.
The Latest Hunter's Blade Throwing Knife Skin Free Fire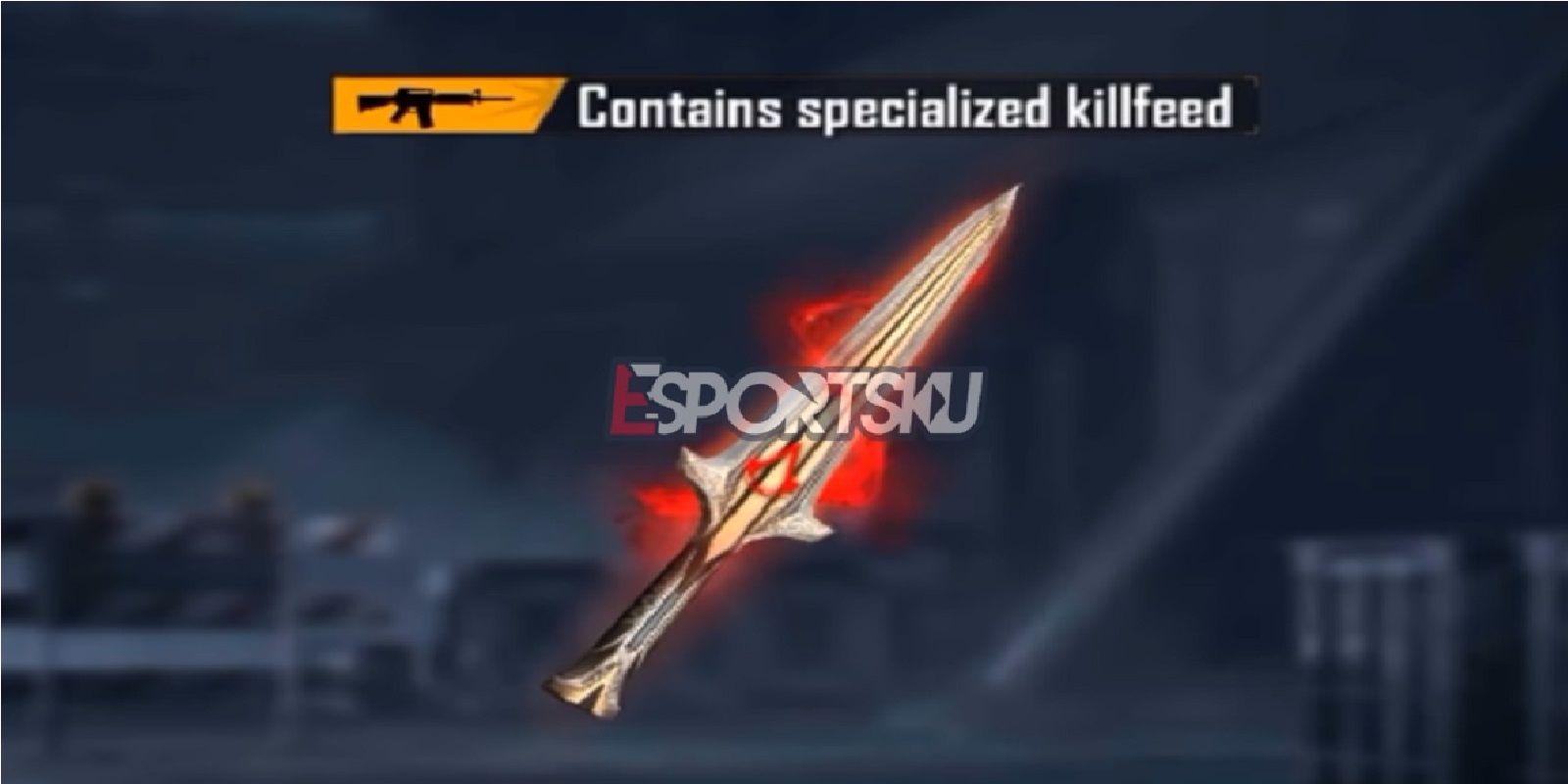 The presence of a Skin for Throwing Knives sounds interesting, you will meet Hunter's Blade Free Fire as the newest skin. Of course, with a skin like that, you will definitely get stronger, it won't even be easy to miss the opportunity if you want to collect it later.
Because what Esportsku saw for myself, this is a special Free Fire x Assassin's Creed Collaboration item that is very new to the game. Knowing the presence of this event in March, of course we will have time to collect Diamonds then.
Of course, with this new Throwing Knife Skin, it will shift the Free Fire Clamping Throw Weapon Skin because its Type is Legend or Gold. For my Esports, this new skin is quite interesting and cool, of course it will give the best impression for you to use when competing.
This knife is shaped like a weapon in the Assassin's Creed Game, small and pointed to penetrate the enemy's body. Then the motif of the color of the knife looks brown and there is indeed a little black, as well as a line on the sharp iron part.
The Latest Hunter's Blade Throwing Knife Skin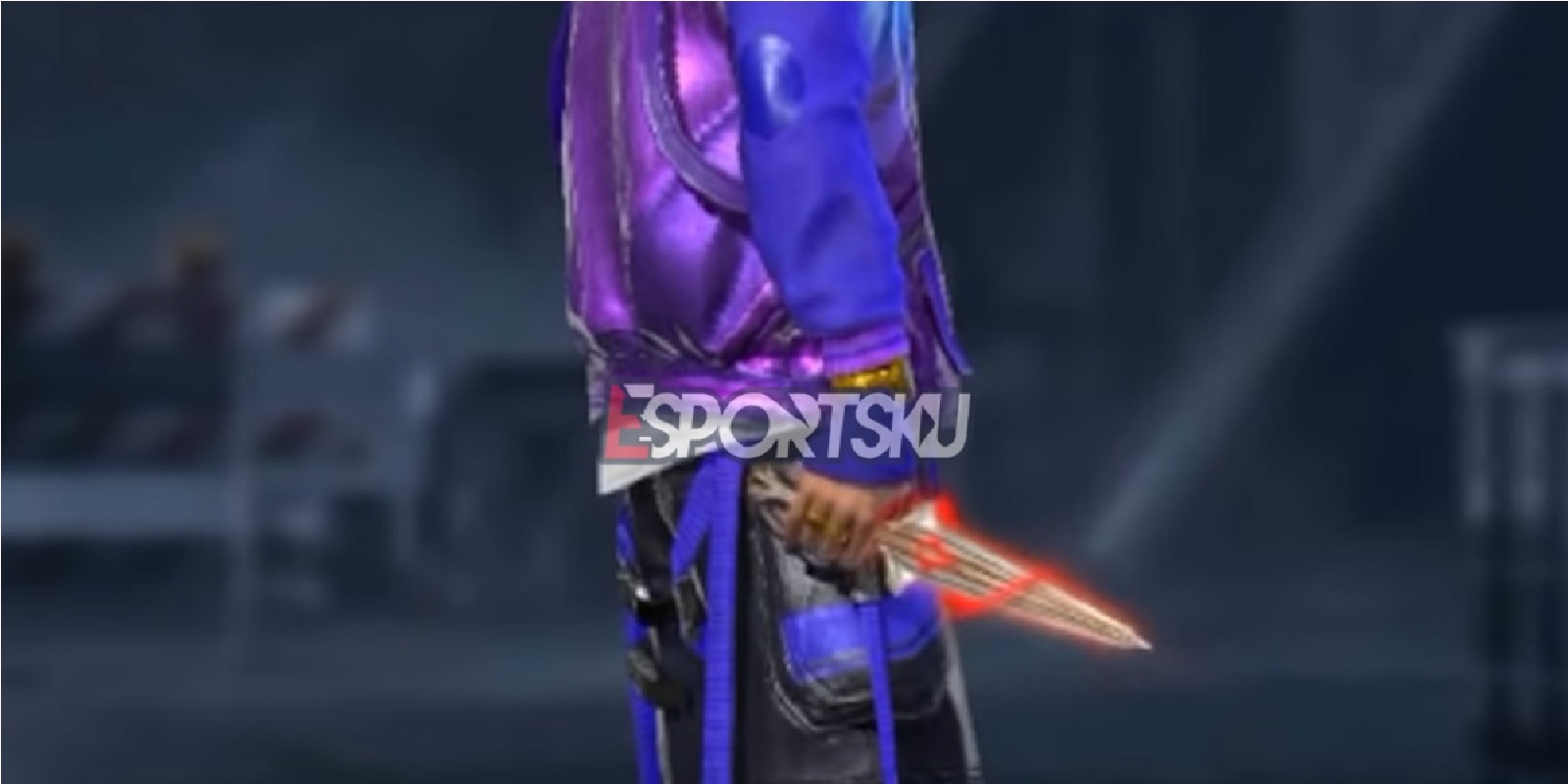 It is certain that the Logo from Assassin's Creed is indeed present on this skin, so the collaboration element is still there for you to bring in the game. Then there is a red blood effect that circles from the top of the pointed tip to the bottom, it indicates the sharpness of this weapon.
A throwing power that will pierce the wind without any sound at all, then if the enemy loses a cool notification appears from the knife. Just waiting for his presence in the Free Fire game, because for now the Beatz Squad Event will be released first.
Then all the content about Assassin's Creed will appear and you can try it yourself in the game later. It becomes even stronger if Ezio uses the Latest Hunter's Blade Free Fire Throwing Knife Skin, the enemy may not be able to escape.
After knowing the Latest Hunter's Blade Free Fire (FF) Throwing Knife Skin, then prepare yourself with this skin. Have superior strength in sharp throws, so that your opponent cannot escape from your attacks. Keep practicing, play wisely and don't become a toxic player!
Don't forget to follow our social media on Instagram and also subscribe our youtube channel