Phoveus is one of the heroes who will be present in May 2021 at Mobile Legends. This one hero also has a normal skin called Horror Bringer, this is a leak of the normal skin for Phoveus Horror Bringer in Mobile Legends. Esportsku this time will give a leak about Phoveus normal skin called Horror Bringer in Mobile Legends. For those of you who are eyeing this one hero next month, you are also required to get a normal skin from that hero to play more enthusiastically.
Phoveus is the newest hero fighter to be released next month. You can get this one hero for free through the eparty event presented by Moonton. In addition, Moonton will also present a very unique normal skin.
As usual, every new hero Moonton also provides a complement to the normal skin of the hero. Besides that you can also get a very big discount especially because Phoveus is given free of charge.
Leaked Normal Skins for Phoveus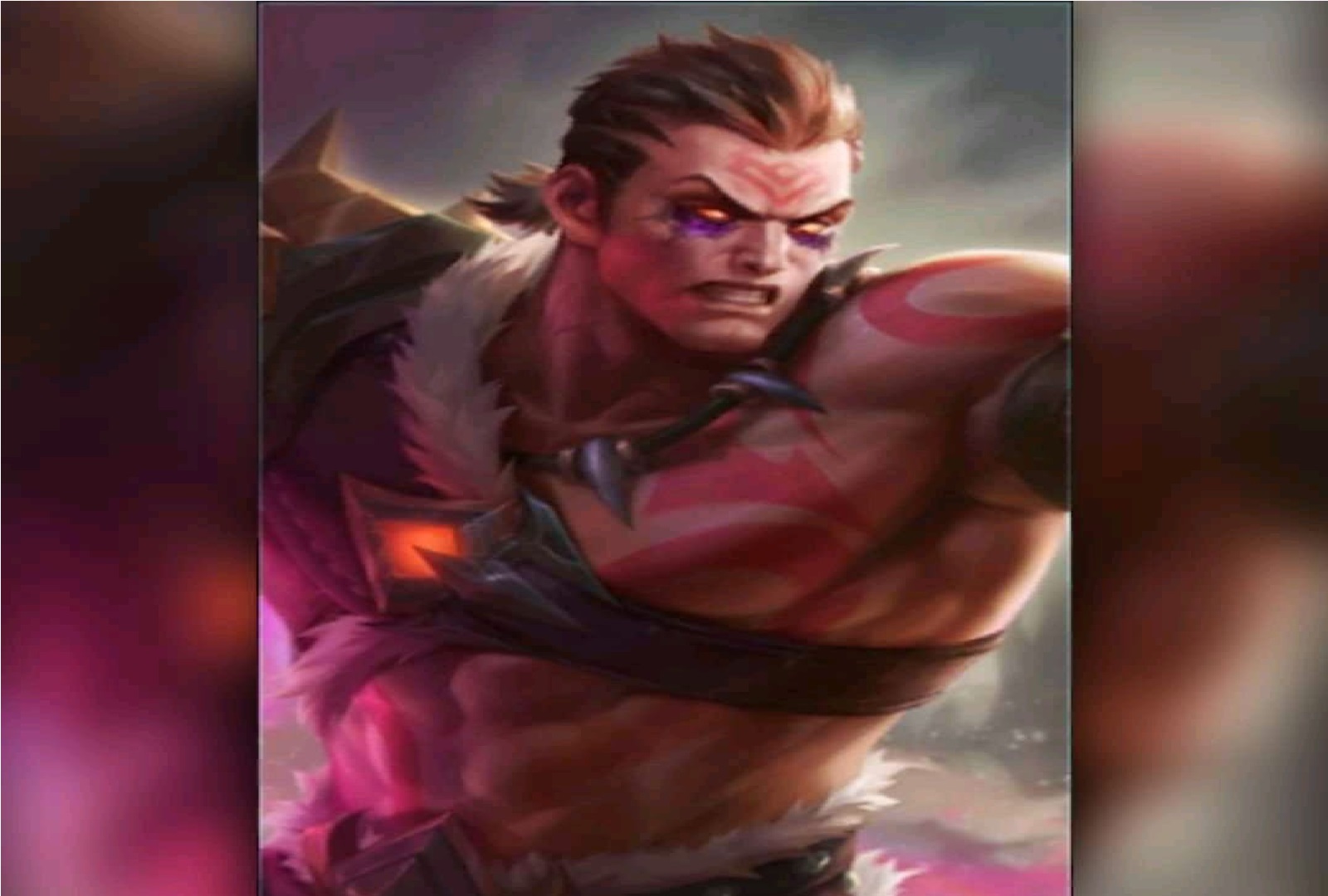 Portrait views of the Phoveus Horror Bringer skin have recently been circulating among leakers, you can see the appearance itself as above.
The skin above is only a display, for the animation itself is not added. It is quite understandable because Horror Bringer is a normal skin that is given at a cheap price.
The appearance on this Horror Bringer skin looks quite similar to Balmond's hero. There is the same accent as the tattoo on Balmond's body. Besides that the overall color is also red, or maybe Phoveus still has a relationship with Balmond?
But what is certain is that the presence of this skin gives you a choice in playing the Phoveus hero later. If you are bored with Phoveus's default skin, then you can try to use this Horror Bringer skin.
In addition, the price itself is fairly cheap, for normal skins in Mobile Legends it usually only costs 269 diamonds. It is the cheapest skin price compared to other skin castes in Mobile Legends.
When will the Phoveus Horror Bringer skin be released?
The normal Phoveus skin above will certainly be released on May 11, 2021 with a discount of 81%. Of course the price itself will be very cheap and you can get the skin when it is released later.
The heroes that you can get for free besides the normal skins are also given a discount of 81%, so it is certain that all players will get this newest skin when it is released later.
So that's it for the leak of the latest Phoveus hero skin called Horror Bringer and will be released in May 2021. Make sure that you get the skins above to add to the collection of new heroes and skins. Keep practicing, play wisely and don't become a toxic player!
Don't forget to follow our social media on Instagram