Mobile Legends is one of the best MOBA games which can always present many events in it, now the event you will meet next month is the Party Treasure Event, this is a leak of the event and the prizes. Esportsku this time will provide a leak about the Party Treasure Event which will be present in the Mobile Legends game. Are you curious about what you can get at this event? Check out the following reviews.
As you know, Party Treasure Event will be present in May 2021, which is an event that is included in eParty 2021. You will get various item prizes that are still related to eParty later.
But different from other combinations, at this event you will get lots of prizes, ranging from battle emojis, border avatars to heroes for free. So curious about what Event Party Treasure is like?
Mobile Legends Party Treasure Event Release Date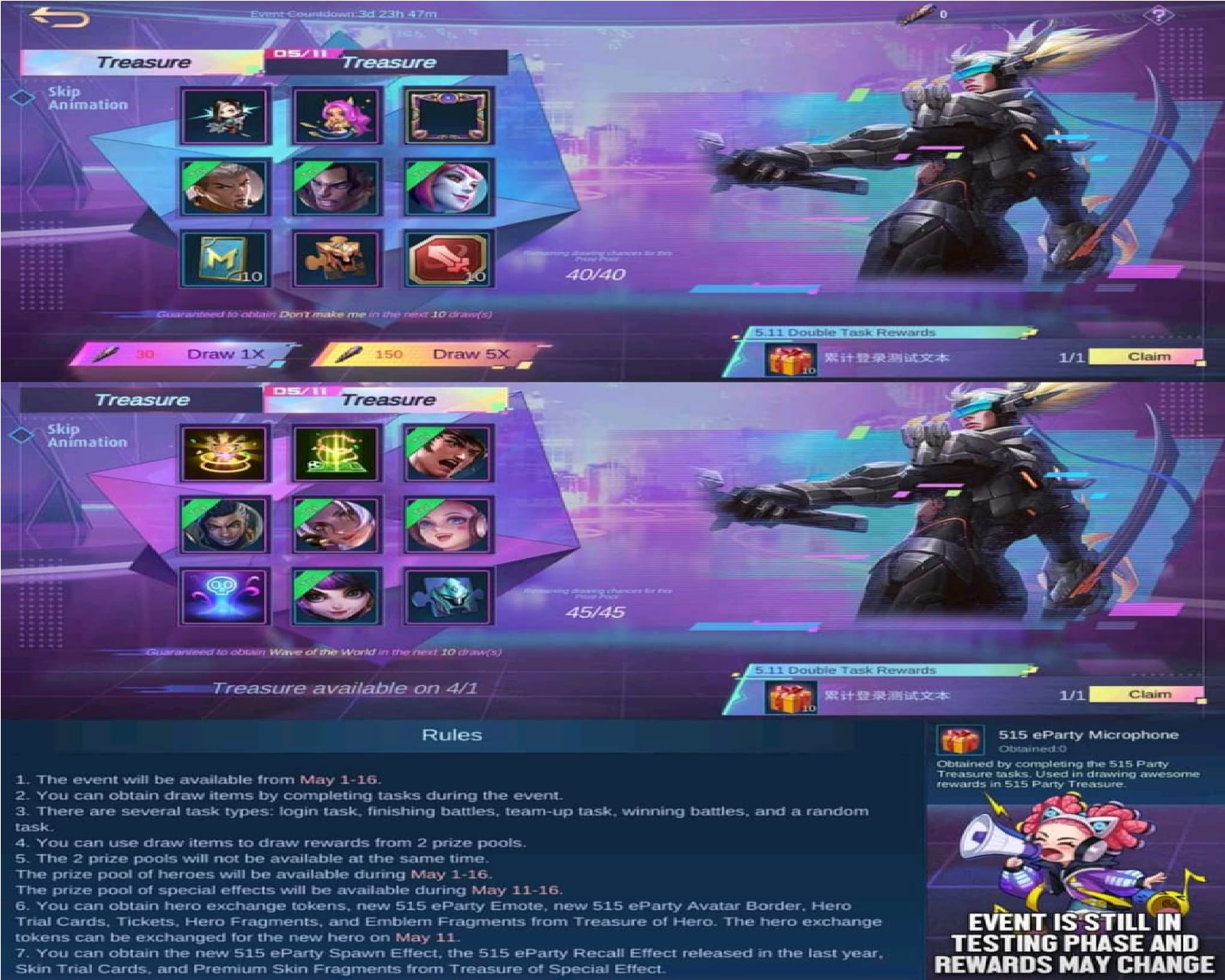 The Party Treasure event will start on May 1 – 16, 2021 on the upcoming original server. You can participate and get various attractive prizes, one of which is a new hero for free.
The Party Treasure event will be divided into two prize parts, the first prize will take place on May 1 – 16, and the second prize will take place on May 11 – 16, 2021. The complete prizes are as follows:
Hero Exchange Tokens
New 515 eParty Emote
New 515 eParty Avatar Border
Hero Trial Card
Ticket
Hero Fragment
Emblem Fragment
Of the several events above, there is one event that allows you to get a hero for free, which during the event you can use the prize called Hero Exchange Tokens to be exchanged for new heroes for free on March 11, 2021.
Mobile Legends Party Treasure Event Release Date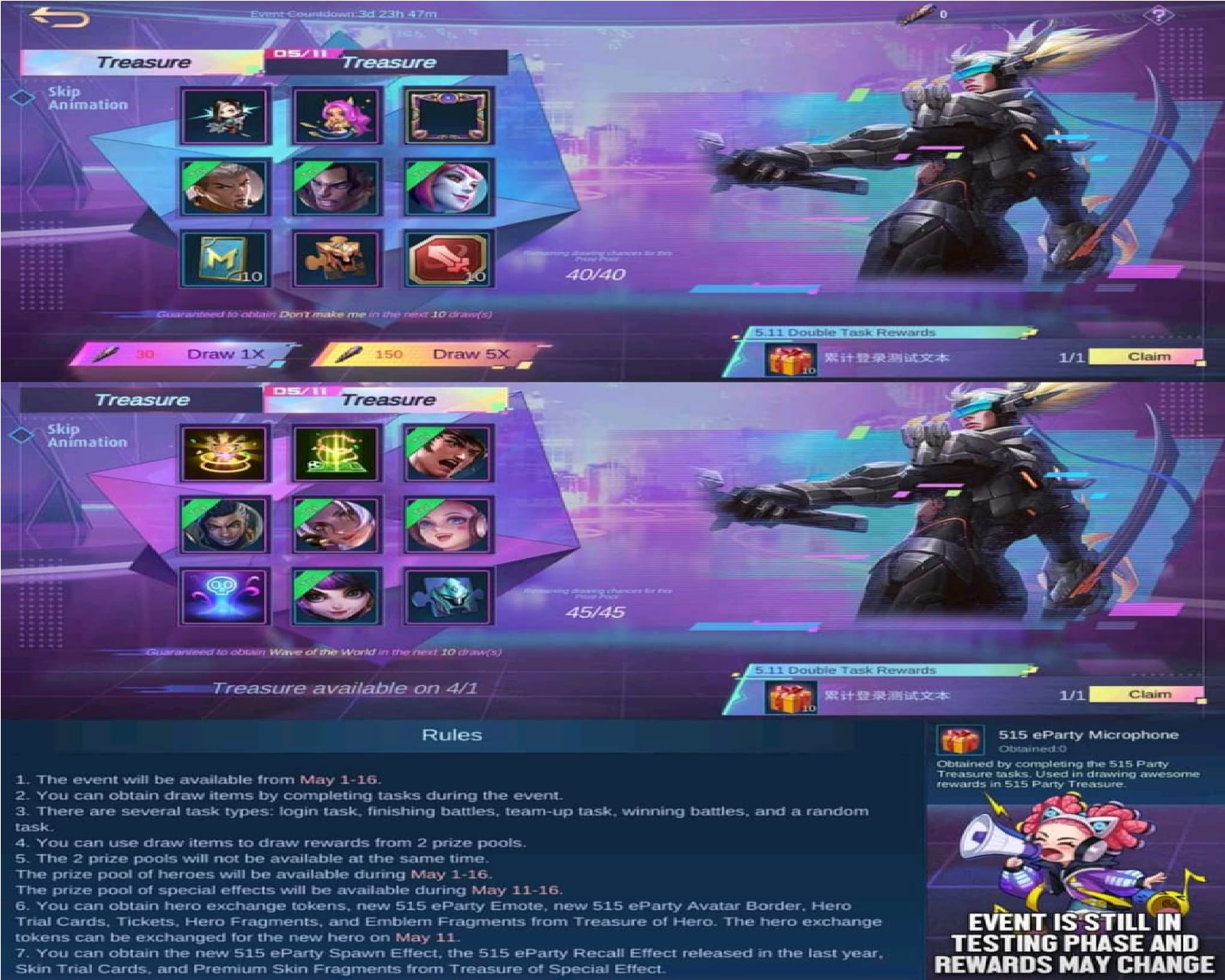 But here, there is no information regarding what new heroes are presented. Our prediction for the free hero in question is Phoveus, which is the newest fighter hero, which will be released in May.
For the second prize is through the Gacha event. You can go through a draw using an event that hasn't been mentioned yet. Now it looks like you have to collect these items first, which later you can get a variety of attractive prizes that are more premium.
The prizes for this second event will start on May 11 to May 16, 2021 with several prizes that you can get as follows:
New 515 eParty Spawn Effect
New 515 eParty Recall Effect
Skin Trial Card
Premium Skin Fragment
What is meant by the New 515 eParty Spam Effect and Recall Effect is the latest version of the previous one, as you know this effect was present in 2020 which gave quite the same prize, but with a new nuance.
So that's all for the leak of the Party Treasure Event which will be present and you can follow in May in the upcoming Mobile Legends game. Hopefully the above reviews can be useful and see you soon. Keep practicing, play wisely and don't become a toxic player!
Don't forget to follow our social media on Instagram