Mobile Legends has released many new Skins which of course are good for you to use. Especially with the presence of Sun Mobile Legends (ML) Collector Skin Leaks, showing that this is a cool skin. Then it is used on a Hero whose strength is very large, surely you will like this new Skin. However, even though there will be a Skin collaboration, you have to know about this new Sun Mobile Legends (ML) Collector Skin Leak. Because with the presence of the leak, maybe those of you who always use Sun will be interested in getting it.
Of course, with certain conditions, you will definitely have a good chance if you see the next update. Because there will be a lot that will appear in the Mobile Legends game, that's why it will be more exciting if we try it later.
Even with the news about the M0bile Legends x Hello Kitty Collaboration, it was quite surprising for many people. Not many people think that a game like this is doing a new collaboration with one of the cute and friendly icons.
Leaked Sun Collector Skin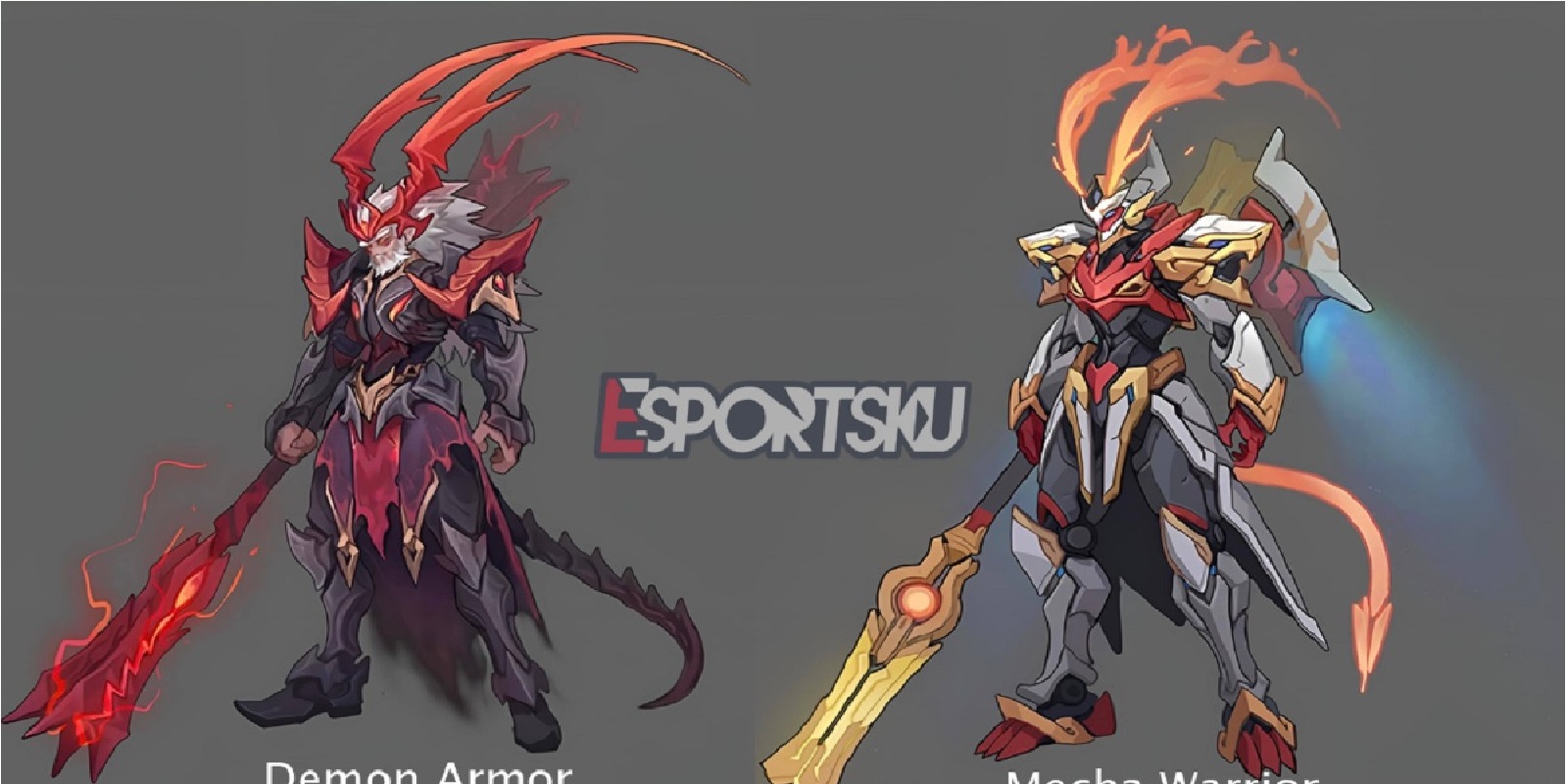 Sun will get a new Skin Collector in 2022, of course it will be something new for him. Because in this new leak, Skin Collector Sun there are 2 options for Mobile Legends players to choose later.
So it's like a survey, for sure, Sun will become stronger and cooler with his new skin effect like this. Based on my Esports observations as well, the theme of Skin Sun is not as Ape Man anymore, but Cyborgs and Demons who are very strong.
Surely you will have an interest in getting this Skin. These 2 skins have the names Demon Armor and Mecha Warrior, both of which will be one of the selected Skins in the upcoming Collector type of Hero Sun.
Leaked Sun Collector Skin
For the first time we see the Demon Armor Skin first, Sun will show his appearance as a very strong armored devil. Has a very tall Devil's Horn, White hair and a face that still looks like a Monkey King.
His body is full of Demonic Fire Armor, for sure this hero will be very strong when you use it when you compete later. The thickness of the skin seems to keep Sun's original body from being injured, especially on weapons that end with dragon heads.
Such a significant change to the new Demon Armor Skin, having the element of a demon lord if he looks like this.
Then for a Skin called Mecha Warrior, as a Mecha Warrior who has the power of Duplication. Of course, Sun's appearance using this Skin Collector is not much different from Future's strength, especially as a subordinate of the Mecha Hylos warrior.
'It can be seen from the head that Sun will indeed be wearing an iron helmet, as well as a hologram that appears on the tip of his helmet when you wear it. Then use the Iron Armor in the form of something Logo, even in this section it is also seen that Sun is wearing a Jet pack.
Leaked Sun Collector Skin
Furthermore Sun's weapon looks very big and strong, that's why the enemy can't escape from it. And indeed there are some other additional effects if we use this skin, they are not visible now, but if selected there will be many festive effects.
There will only be 1 selected skin, which one do you like? if according to my Esports is a Mecha Warrior, because when else will Monkey King his power appear in a Robot.
After knowing the Sun Mobile Legends (ML) Collector Skin Leak, it will make the hero even cooler. Has a much stronger Effect attack, making Sun won't look weak anymore when competing later. Keep practicing, play wisely and don't become a toxic player!
Don't forget to follow our social media on Instagram and also subscribe our youtube channel