Mobile Legends: Bang Bang (MLBB) celebrates its 5th anniversary this October. To celebrate this moment, MOONTON Games as the developer of the most popular MOBA game in Indonesia. MLBB, announced its 5th Anniversary Celebration with the theme 5hare Fun, Forge Legends.
This event brings many surprises and interesting activities for all the players. Players can get new skins, new heroes and other exclusive items in this event.
Moonton Games Presents In Celebration of Mobile Legends: 5th Bang Bang, Will Be Lively!
First launched in 2016, MLBB has reached 1 Billion downloads and more than 105 million monthly active users. Available in over 190 countries, across 27 languages, MLBB has achieved remarkable milestones so far:
iOS: #1 most played game in 47 countries, and in the top 10 in 120 countries
Android: ranked #1 most played game in 13 countries, and top 10 in 60 countries
With extraordinary achievements in the Asia Pacific region, MLBB is often called the national game in many countries in Southeast Asia. It also has launched a very popular Esports tournament – Mobile Legends: Bang Bang Professional League (MPL)
In Indonesia itself, MLBB has also achieved extraordinary achievements. With more than millions of active players every month, MLBB is known among all ages as a popular game that is widely played with friends.
To reward loyal MLBB fans and players for their never-ending support. The 5hare Fun, Forge Legends campaign to celebrate its 5th anniversary will feature many activities :
Update Project NEXT and New Hero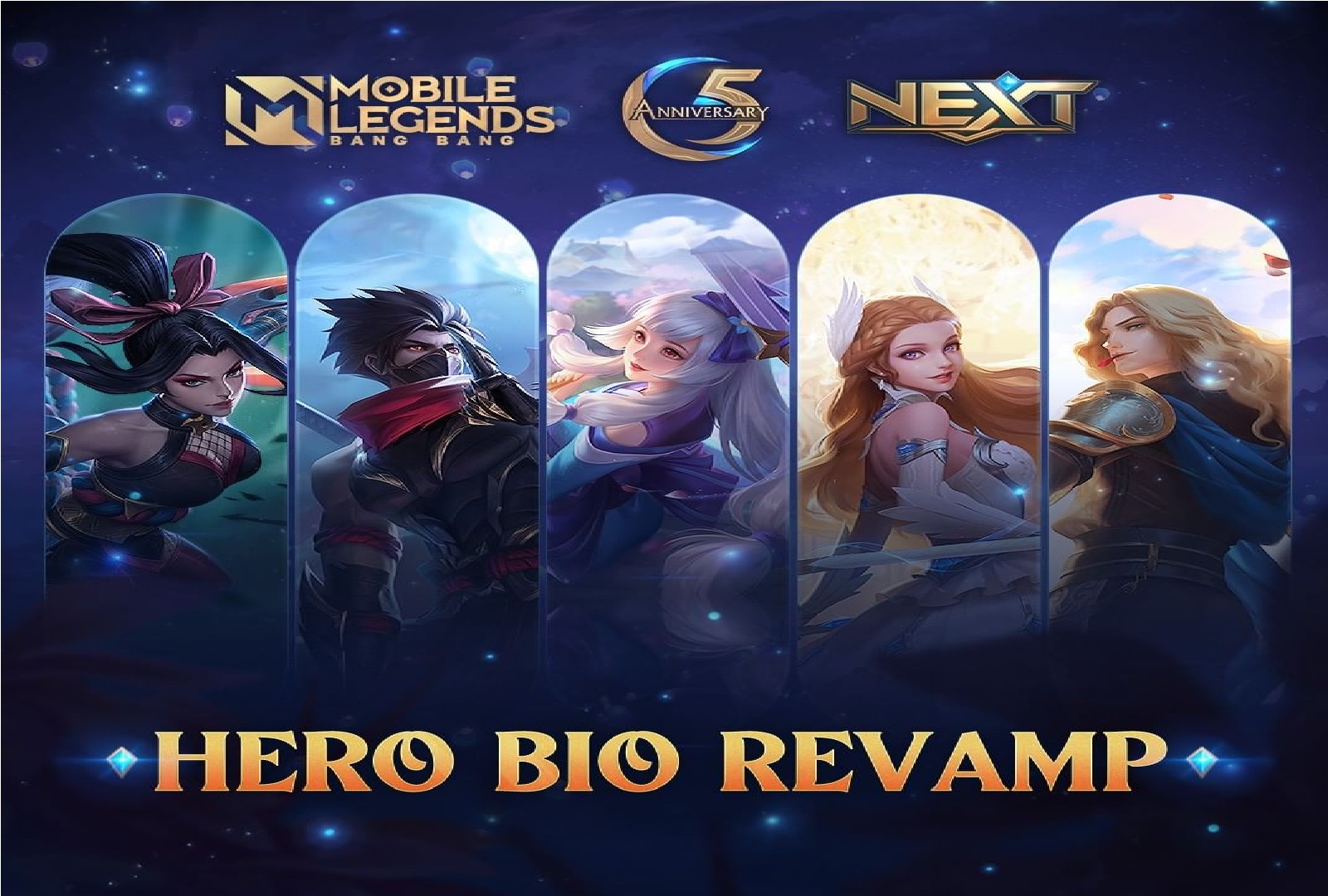 In this year's Project NEXT, several heroes will be introduced which will be updated to allow each player to get a better experience in playing. There are including the updated Brawl mode.
Be sure to stay tuned and get free in-game items ahead of the festive period, with exclusive avatar borders, emotes and effects. There's also a login event, and the new hero Floryn. It will bring something new to the meta and rewards for players.
Get Miya Moon Goddess for free
From September 21 to mid-October, players can get a limited MLBB 5th anniversary special skin for free by participating in the event. There will be special Anniversary skins that can be won. There also will be aired together with the Music Video and soundtrack to enliven the event. It will also be an exclusive Miya Moon Goddess for the 5th Anniversary campaign. Players can get it just by logging in during the event period.
Celebrate Together
As MOONTON Games sets the stage for its upcoming anniversary celebrations – more details about the updated characters will be announced in the coming weeks, including: Hayabusa, Kagura, Lancelot, and Odette.
Players are expected to look forward to skill changes and design updates that show an increase in abilities, with Harper also getting an overhaul. There will also be a new weather effect on the Lobby screen as part of the UI refresh.
To further reward MLBB players, there will be new content and CG animations – including comics, live streams and live events as part of the birthday celebrations for players to enjoy.
Infinix x MLBB Pose Dance Challenge "Dawn of the Moon Remix" Birthday Special
To enliven the series of MLBB Birthday celebrations, Infinix is holding a Pose Dance Challenge on TikTok which will start from September 14 to September 21. Many prizes can be won, including Infinix INBook Laptop, Hot11 Smartphone, and MLBB in-game items.
Use the hashtag #JogetInfinixHOTMLBB #mobilelegends and tag @mobilelegends_id and @infinixid to get attractive prizes.
OST Project NEXT Exclusive Playlist on JOOX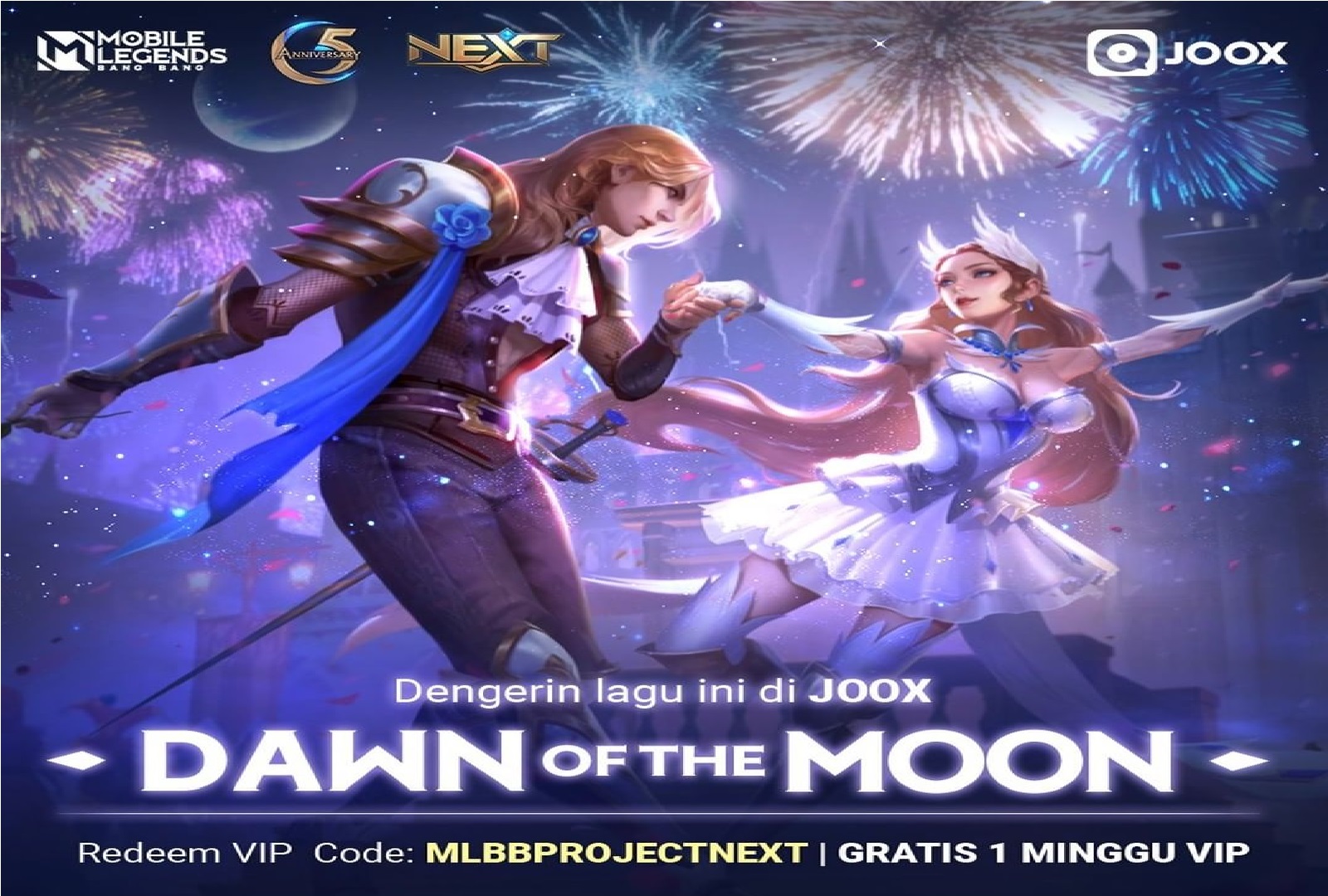 In celebration of this year's Project NEXT, MLBB again presents the exclusive 'Dawn of The Moon' playlist in collaboration with JOOX, the most dedicated music streaming platform in Asia. Starting September 13, 2021, JOOX and MLBB users can enjoy NEXT soundtrack songs and other selected songs. It will add to the excitement of celebrating MLBB's 5th Anniversary.
Moreover, MLBB lovers can also meet and chat directly with the MLBB Community in the JOOX Rooms virtual space. Not only one but 10 meeting sessions will be held at JOOX Rooms to share stories about the ins and outs of the community, its development, experiences with MLBB for 5 years, as well as the Miya Skin giveaway in each session. To listen to unlimited music, you can also redeem the MLBBPROJECTNEXT code here and get 7 days free JOOX VIP.
Play the Newest Season
In addition to various activities that all MLBB players can participate in in the Project NEXT series and 5th Anniversary events. Season 21 can also be followed on September 25, at 15:00 WIB where all MLBB player ranks will be reset.
Players can also have the opportunity to get a seasonal skin (Skin Fanny) for only 50 diamonds. For the first top up in the new season. If the player reaches the Grand Master rank, then the player will have the opportunity to get Gord's exclusive skin for free. Keep practicing, play wisely and don't become a toxic player!
Don't forget to follow our social media on Instagram and also subscribe our youtube channel