Mobile Legends has released many new updates for players to get right now. Even knowing the Latest Skin Fragment Shop December 2021 Mobile Legends (ML), of course, is the best choice too. Because players who know about this will know more about it. Then by knowing the Latest Skin Fragment Shop December 2021 Mobile Legends (ML), maybe there is a favorite skin hero, right. Surely one of them will make you have a purpose using this Fragment now with a cool Skin exchange.
Even for some conditions that are indeed present for players to try, including several things related to the playing arena. The more you come here, the Buffs or Creeps in the game will become stronger, even giving more effects than before.
Moreover, yesterday there was an updated version of Buff and Nerf Hero Mobile Legends, in order to balance the game now. With those of you who can master a game like this, it won't be difficult anymore to play a fairer game later.
New Skin Fragment Shop December 2021 Mobile Legends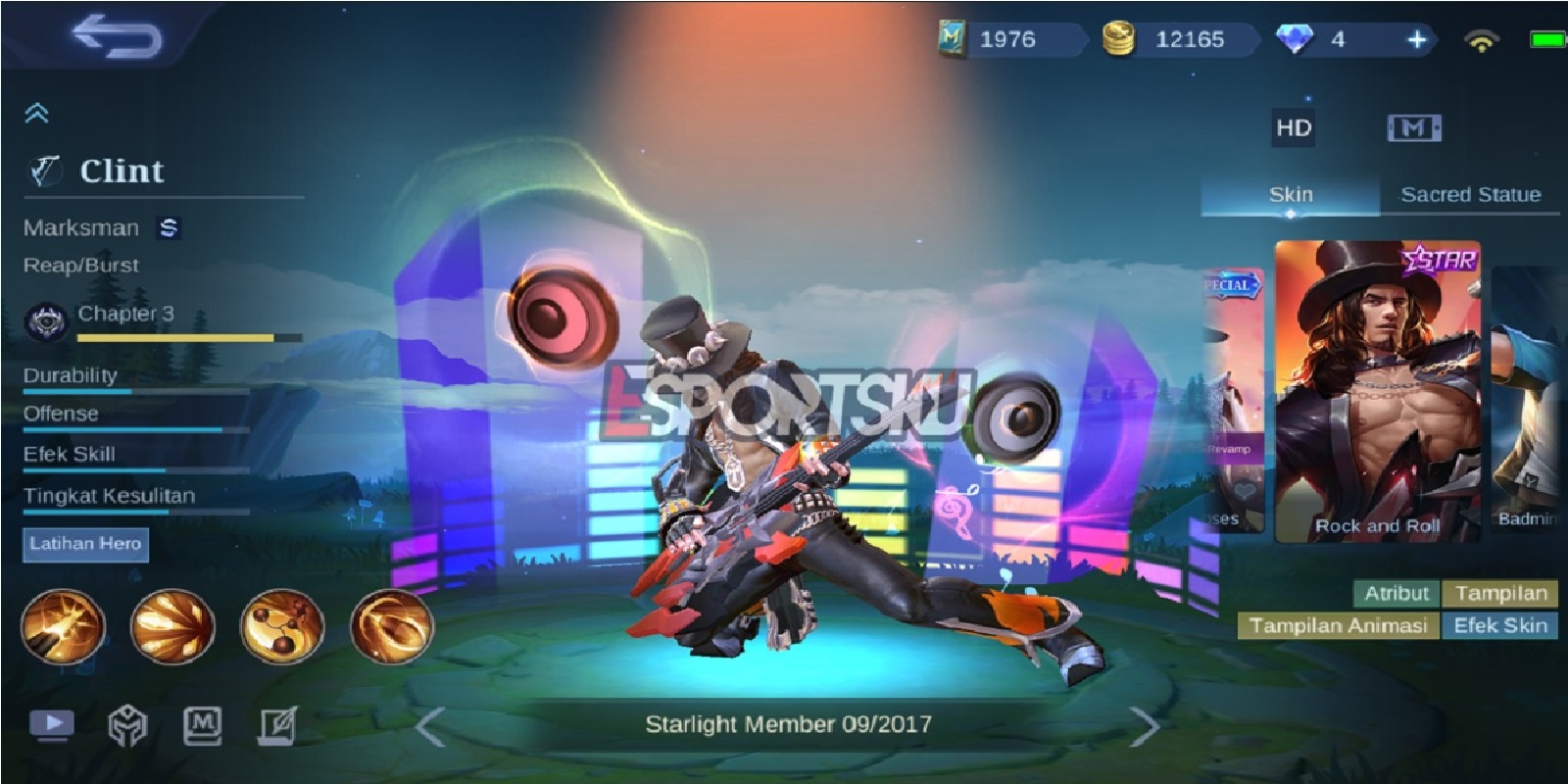 In December 2021 there will be a New Skin Fragment Shop that you can exchange, of course this is related to Starlight. Of course, with those of you who know the Framgnet Shop this time, it will indeed provide options for you to have in the update.
So later there will be 5 Skins that will be deleted from the Fragment Shop and 5 Skins that will enter it. Of course, with the presence of this Skin into the Fragment Shop, it will indeed be the choice of every player if you really want to have it if you want.
The following are some of the Skins that will enter and leave the newest Fragment Shop in December 2021 which will come.
Skins That Will Come Out of the Fragment Shop :
Miya Captain Thorns (Star)
Akai Akazone Samurai (Star)
Alice Steam Glider (Star)
Estes Holy Priest (Normal)
Grock Grave Guardian (Normal)
Skins that will enter the Fragment Shop :
Clint Rock And Roll (Star)
Fanny Royal Calvary (Star)
Argus Dark Draconic (Star)
Angela Love & Dove (Normal)
Hylos Abyssal Shaman (Elite)
The prices for skins released from here also have different prices, so you have to collect a lot of Fragments first. Then then the players just start exchanging it, the Skin Fragment that we really want from here, if you don't have it, it's better to save it.
The price for Starlight is 200 Fragments, Elite Skin 120 Fragments and Normal Skin is 60 Fragments only. That way you won't be confused anymore to reach the Target of the Fragment that we have to use, if you want to get a Skin prize like this later.
All the skins that appear are really good, especially for Starlight Fanny and also Argus, now many are aiming for it. If you really want to have a Skin like Starlight but missed it, now is the time to use the Purple Skin Fragment to get it.
After knowing the Latest Skin Fragment Shop December 2021 Mobile Legends (ML), you will start to know all these updates. So that some of the Skins that will be released soon, will make all of you not want to miss the Skin update right now. Keep practicing, play wisely and don't become a toxic player!
Don't forget to follow our social media on Instagram and also subscribe our youtube channel