We already know that Mobile Legends is one of the most active MOBA games in presenting the latest skins every month. One of the newest is the Kaja Mobile legends (ML) Special skin, which is certainly very interesting to look forward to. On this occasion, Esportsku will provide information about the latest skins that will be present for Kaja's hero in the Mobile Legends game.
Finally, Kaja will have a new special skin that will be present in the Mobile Legends game. Which one fighter support hero is quite a popular hero even though he previously got nerfed. With nerf this hero is rarely played. Hopefully this new skin will make it popular again.
Leaks of Kaja's Latest Special Skin in Mobile Legends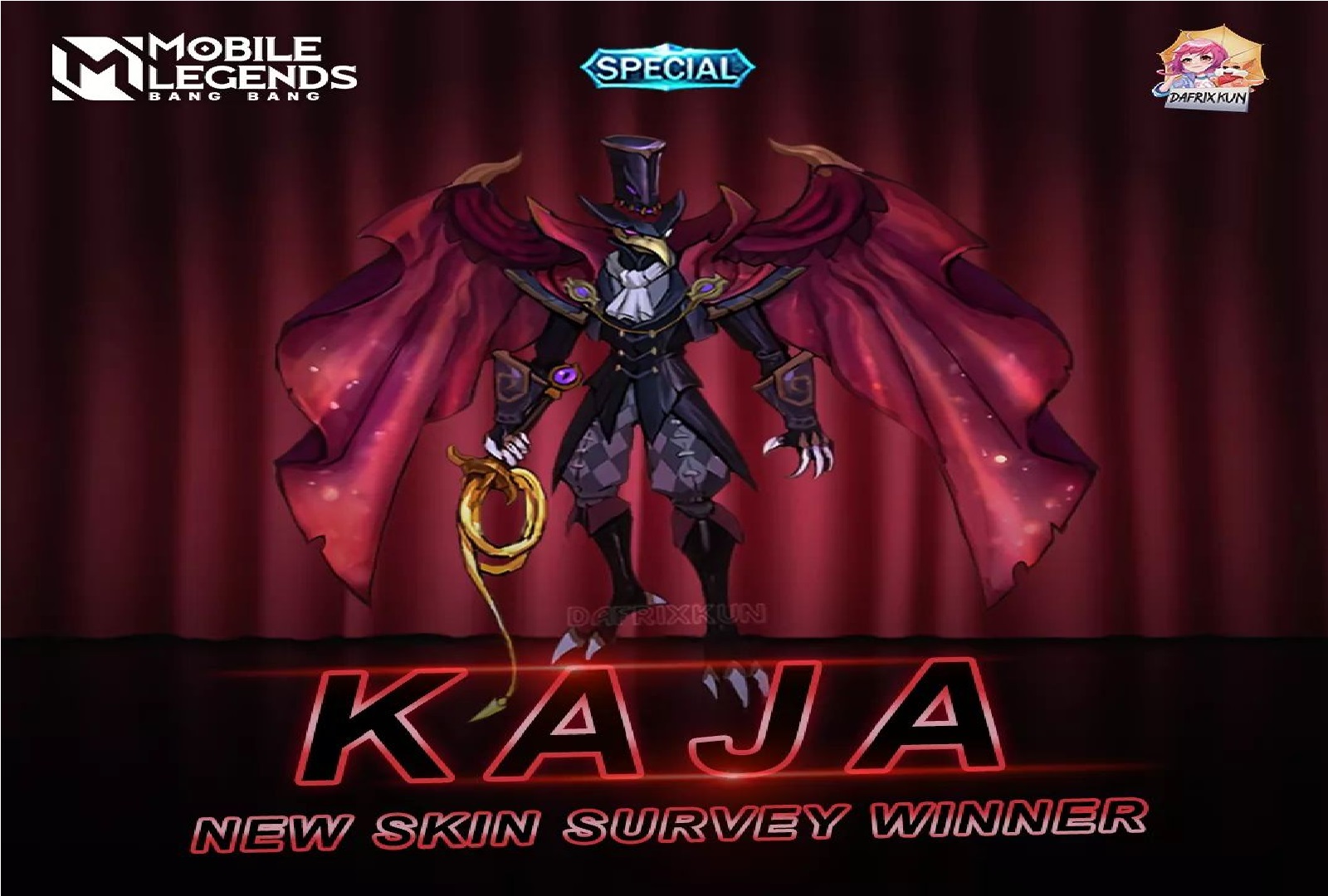 Moonton presents the latest skin for Kaja with a circus theme. This time they provided a background in the form of a circus stage in general. Complete with a whip in his golden hand.
This skin is quite interesting and matches the characteristics of the work itself. Now in the Mobile Legends game, there may be a Harley who has a skin with a similar theme, these two skins will certainly give a different impression to the displayed hero.
The upper part of the Kaja uses a magician's hat which is jet black, with sharp eyes and a golden beak.
Then on his own clothes using a jet black color like a magician in general.
Interestingly, Kaja herself uses her golden wings when on her usual skin. Now on this one skin uses a deep red color that looks like a stage curtain that you usually encounter on a circus stage.
It's a bit strange when compared to the usual skin wings. However, the wing giving fits the theme it gives.
This latest Kaja skin has a Special caste which will be presented in early 2021 if nothing changes. If we guess, the price is around 749 diamonds. And you can get it on the Shop menu. So, are you interested in looking forward to this latest skin?
That's a review of the latest special skin leaks that will be present for Kaja's hero in the Mobile Legends game. Hopefully, the presence of the above reviews can be useful especially for those of you who are Kaja users. Don't forget to keep practicing, play wisely and don't become a toxic player!
Don't forget to follow our social media on Instagram