In Mobile Legends there are lots of heroes and skins that you can get and use in gameplay to make it even cooler. Skins in Mobile Legends are divided into several castes, starting from the default skin to the Legends skin, each category increases, the quality becomes better and the price for the Zodiac Mobile Legends skin also becomes even more expensive.
You can get skins in Mobile Legends in two ways, namely for free or by buying them at the shop. One of the skins in Mobile Legends is the Zodiac skin where this skin is equivalent to epic skins. We will discuss the price of the Zodiac Mobile Legends Skin here for those of you who want to buy it so you know the estimated price.
On this occasion, we will provide an explanation regarding the price of the Zodiac Mobile Legends skin. For those of you who are curious and want to know how much the estimated price is needed to get the Zodiac skin in Mobile Legend, let's just look at the full explanation below, properly and correctly!
Price Skin Zodiac Mobile Legends (ML)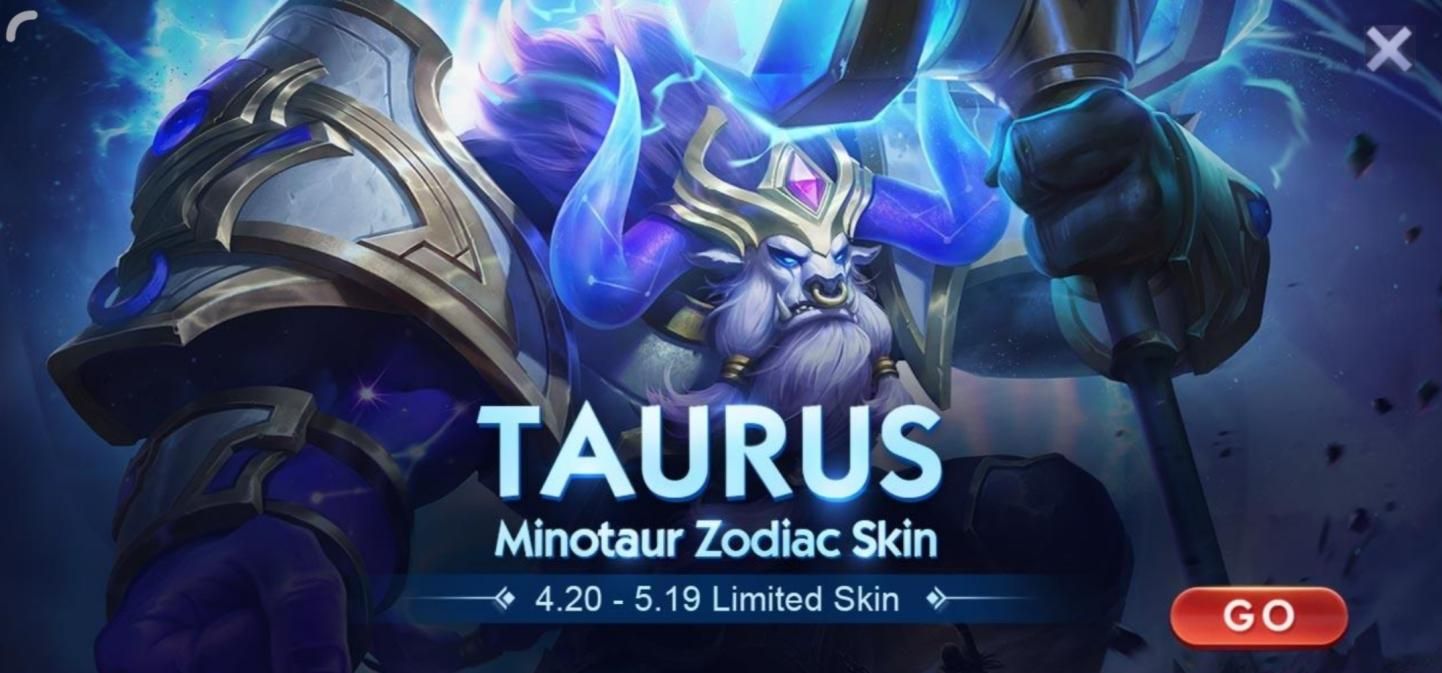 The estimated price of the Mobile Legends zodiac skin is around 1500 Diamonds to 2000 diamonds to get this Skin. If you convert it to more or less, you have to provide funds of Rp. 300,000 – Rp. 400,000 for the price of 1 skin for this ML zodiac.
With that price, you will get a zodiac skin which takes a long time to come out among other ordinary skins. Then, each draw will get a star point to form a constellation.
The star points that you get for each draw can vary, you can get +5 immediately for one draw or below. So the lucky factor is also a factor that can help you get this skin quickly, of course at a lower price.
The Zodiac mobile legends skin itself can make your heroes who use this skin look cooler and more elegant.
This is because the zodiac skin is a special skin issued by Moonton at certain times and not every time this skin is available.
That way the price of the mobile legends zodiac skin is quite expensive compared to normal skins and also the chance to get it is lower than other skins.
Skin Zodiac Mobile Legends
The Zodiac skin is a skin that is equivalent to the epic skin in Mobile Legends because to get this skin you need quite a lot of diamonds. But you can't buy it directly like the skins available at the Mobile Legends shop.
To get this ml zodiac skin , you have to draw star points until you reach a total of 100 star points. These star points are useful for forming constellations from the zodiac skins in Mobile Legends.
To start drawing, you can go straight to the shop and select the zodiac category in the menu provided. You can immediately draw Zodiac skins there, but before that, of course there's something you have to do, namely top up Mobile Legends diamonds.
Actually there are two ways to get this skin, you can use a crystal of aurora or you can directly use a diamond which will later be converted into a crystal of aurora.
Now that's an explanation of the price of the Zodiac Mobile Legends skin that we've discussed. Hopefully this is useful and can be a good reference for all of you. Provide the range of funds that we have explained above to be able to get the Zodiac skin in Mobile Legends.