For the Mobile Legends Game  , as is known, for now there are various kinds of interesting updates that you can find. As follows, you can also find out the March 20, 2023 Mobile Legends (ML) Redeem Code, of course, with that you can see this time.
So that you can find out more in detail in the article, before that you can also see  ITZY Officially Became the Global Ambassador of Mobile Legends  this time, that way later you can find out more in detail.
In the following, there is an explanation for the latest Mobile Legends redeem code for March 20, 2023 this time. With this, of course, you can find out this time in the article, see the following explanation for more detail below.
Redeem Code March 20, 2023 Mobile Legends (ML)
7jjw3mjf68bp22q5x

8smbbe9uxqts22q5x

9e4983zrvz9k22q5x

ah48gw8suf4t22q5x

atk3j68j9yfd22q5x

bg5getbetx5822q5x

caxynpr28rb322q5x

dp6gd3f4qdvm22q5x

dsnvzgzmchab22q5x

h5c336brbhqg22q5x
So, you can use some of the redeem codes above to get interesting items. Usually the redeem code won't last long, so you have to be quick to claim it.
How to Claim the ML Redeem Code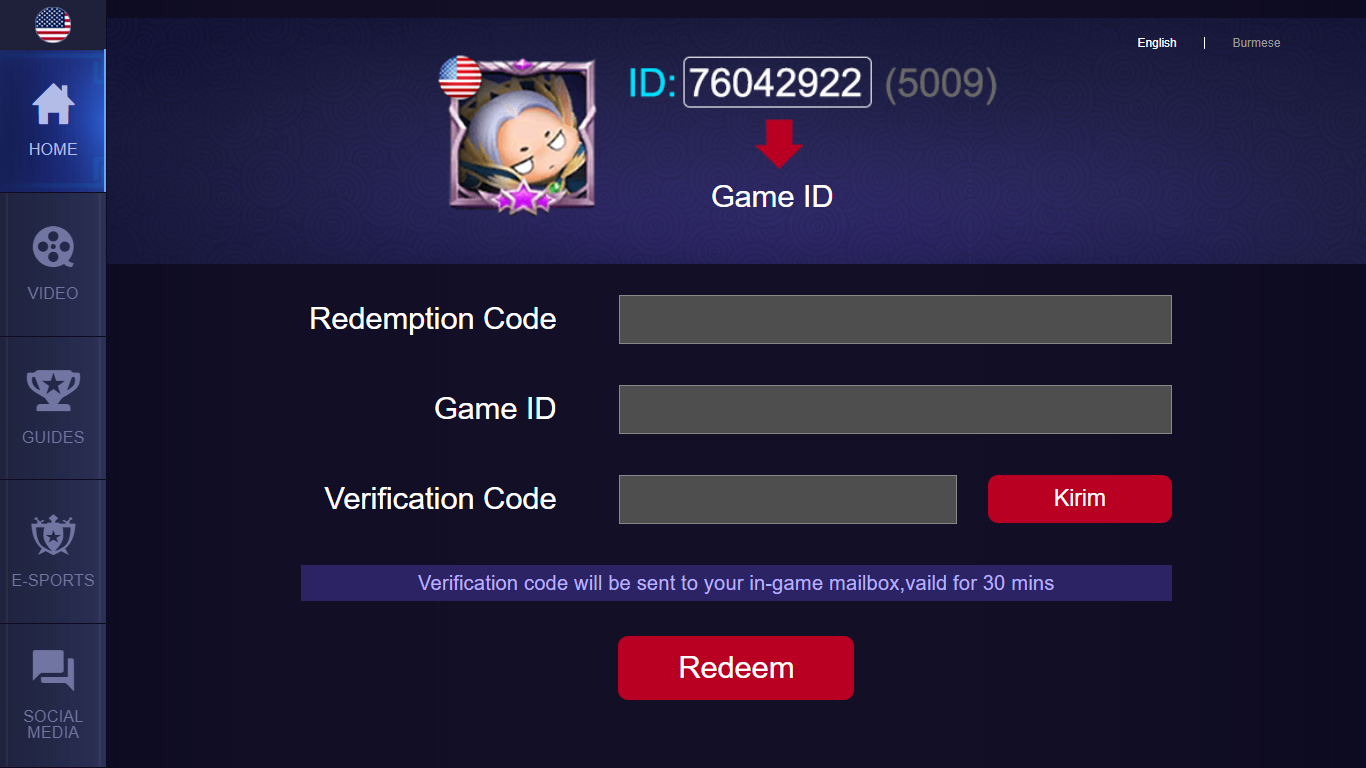 Next, for those of you who want to claim the redeem code above and get a prize, you can try to redeem it via the official website in the way that we will present below. So, immediately claim the redeem code above!
First, please go to the official Moonton website at https://m.mobilelegends.com/en/codexchange

Next, enter the game id data needed to exchange the redeem code.

Kalin can fill in forms such as Redeem Code, Game ID and Code Verification.

To get code verification, you can do it by clicking send, then check your mail in game.

Then a verification code will be given and then please copy it, and enter it in the column provided.

Click redeem, and you will successfully redeem in Mobile Legends.
That's an explanation of the ML redeem code that you can claim this time to be able to get the prize. With some of these codes you can claim and you can try of course. What do you think about it this time?