Mobile Legends has released a lot of the latest updates that are very interesting for you to try. Even with the presence of the Mobile Legends (ML) Fragment Shop Skin in April 2022, it has become something quite interesting. Including the presence of Skins like this, there are many choices if you are really interested in getting one of them. You can choose a free skin if you meet the requirements. Skins that have a variety of shapes and appearances, you can get all of this depending on the Fragments that we have.
Since there are still many events along with more and more prizes, you have to watch them all and don't miss them altogether. Especially for a skin and a new hero that appears in this game, it sure feels good if you already know all that.
Skin Fragment Shop April 2022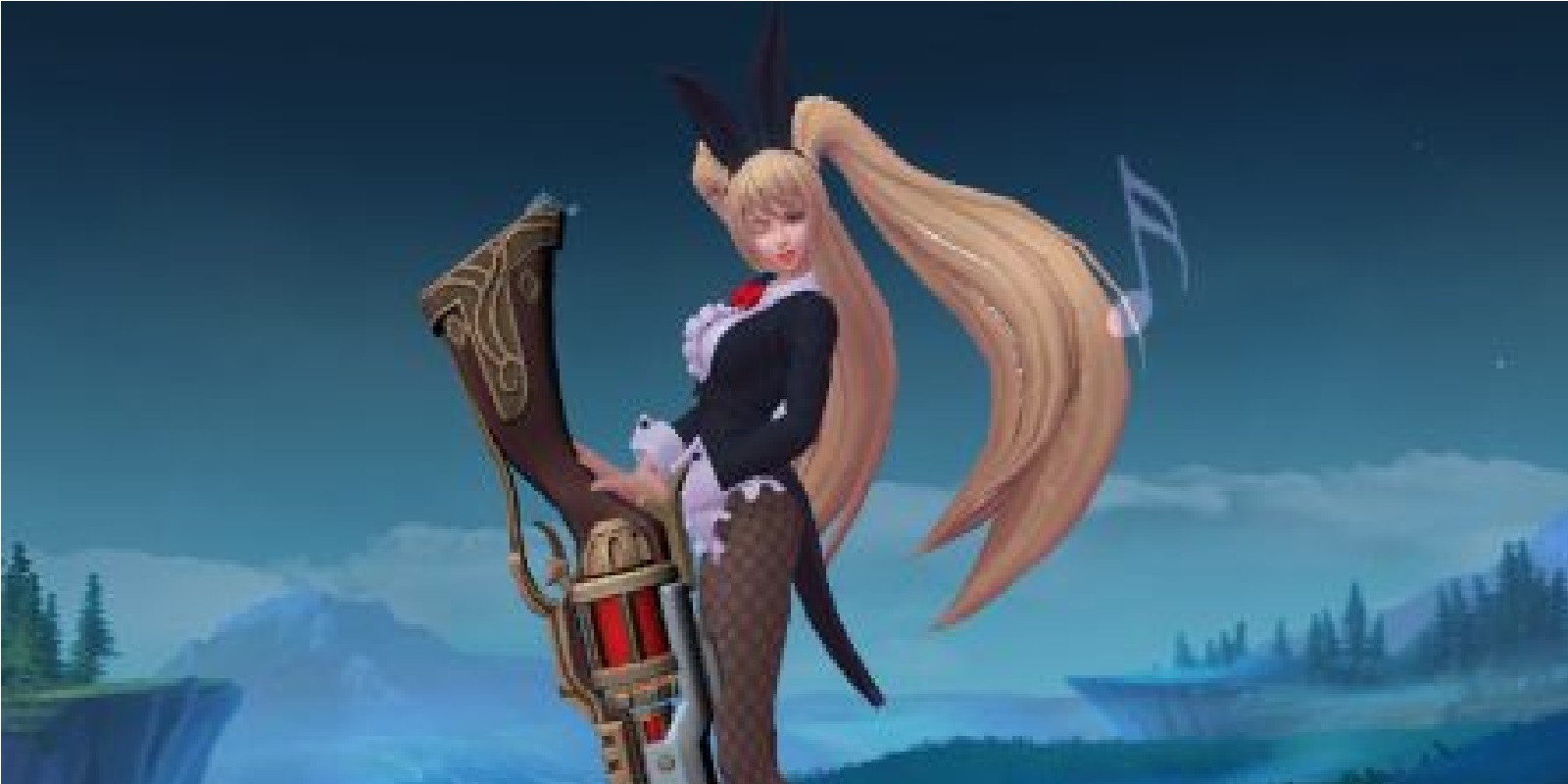 Now we can find out the Skin Fragment Shop Mobile Legends (ML) April 2022, players can get it for free too. Because being one of the cool and good skins, of course we certainly won't want to miss all these opportunities in the future.
So when you look into the Shop, the Skin Fragment will change in April 2022 now. Maybe one of the new skins will make you interested in getting it back or not.
Because the total number of incoming and outgoing skins is the same, Premium or Rare Fragments must also experience the same thing. For Premium, it is usually filled with Normal and Starlight Elite Skins. But if for Rare it will usually be filled with Skin like Starlight, for Elite and Normal we can still get the same from there.
Skin Fragment Shop April 2022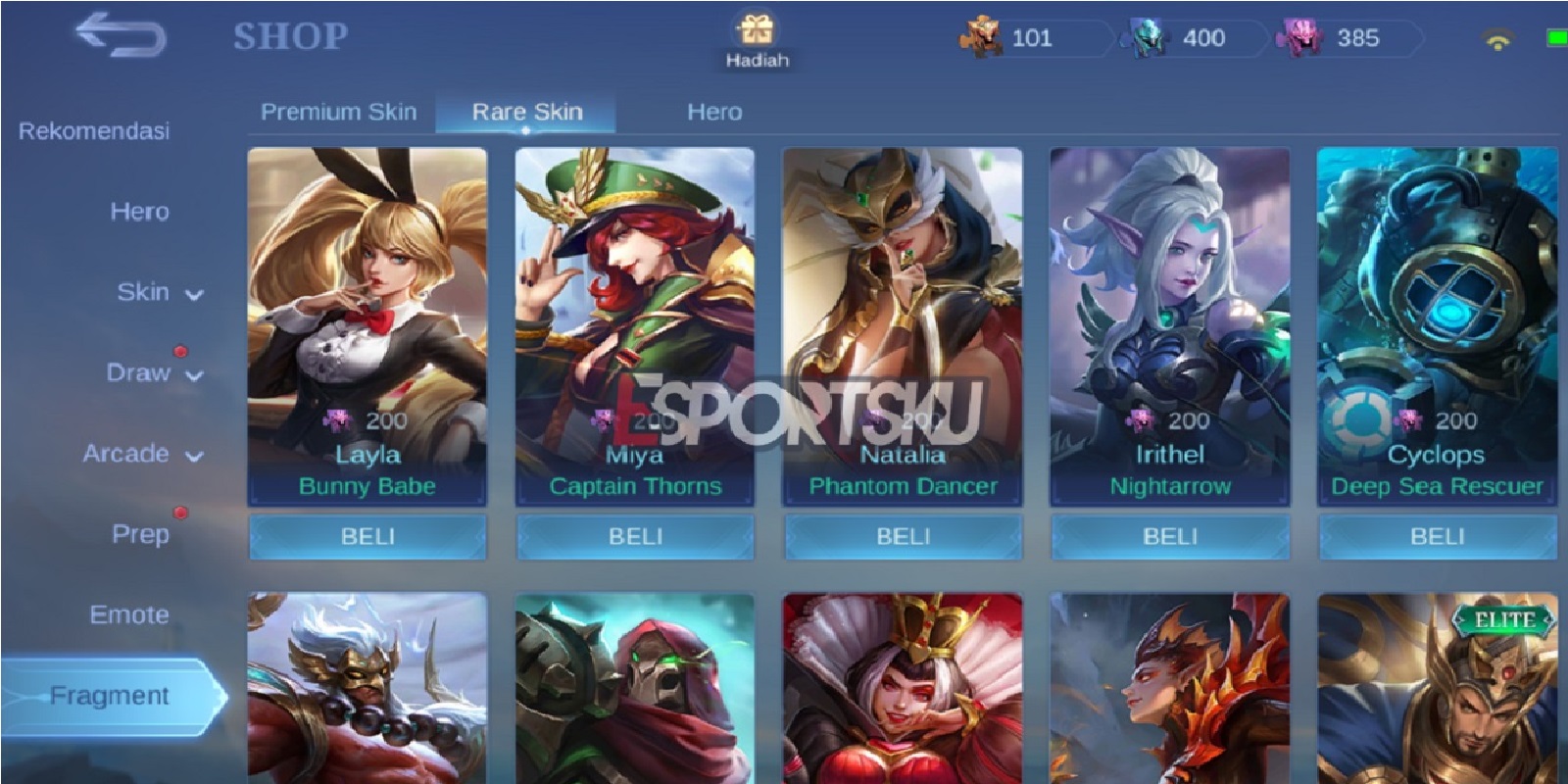 The following is the Skin Fragment Shop April 2022 that you can see right now:
Premium Skins:
Enter:
Akai – Street Enforcer (250 Fragments Premium)
Go out:
Hayabusa – Spacetime Shadow
Rare Skins:
Enter:
Layla – Bunny Babe (200 Fragment Rare)
Miya – Captain Thorns (200 Fragment Rare)
Freya – Dragon Hunter (200 Fragment Rare)
Aldous – Red Mantle (60 Fragment Rare)
Minsitthar – Gilded King (120 Fragment Rare)
Go out: 
Lunox – Ash Blossom
Claude – Plunderous Pirate
Akai – Akazone Samurai
Gatotkaca – Mighty Guardian
Minotaur – Sacred Hammer
Some of these April 2022 Skin Fragment Shop updates do look interesting, you can get one of them right away. You only need to exchange this Fragment first, then you can get the gift and use it directly.
You can also see the existing Starlight Mobile Legends Skin Sequence, so we can collect it later if you come back. Even some ordinary or elite skins are still cool for you to add to your collection to make it even cooler.
With the presence of all of this, you can determine which option you want to exchange according to your taste.
Because with the presence of the Mobile Legends (ML) Fragment Shop Skin in April 2022, it is indeed something quite interesting for us to try. Don't let you miss all of that, so you can get something cool from here later. Keep practicing, play wisely and don't become a toxic player!
Don't forget to follow our social media on Instagram and also subscribe our youtube channel