Starting at the end of this month, it is reported that the Mobile Legends game will soon be officially closed in several countries. Players in these four countries will no longer be able to play Mobile Legends games starting on June 30, 2021. This was announced through their latest mail which stated that there were about 4 countries that were no longer able to play the Mobile Legends game.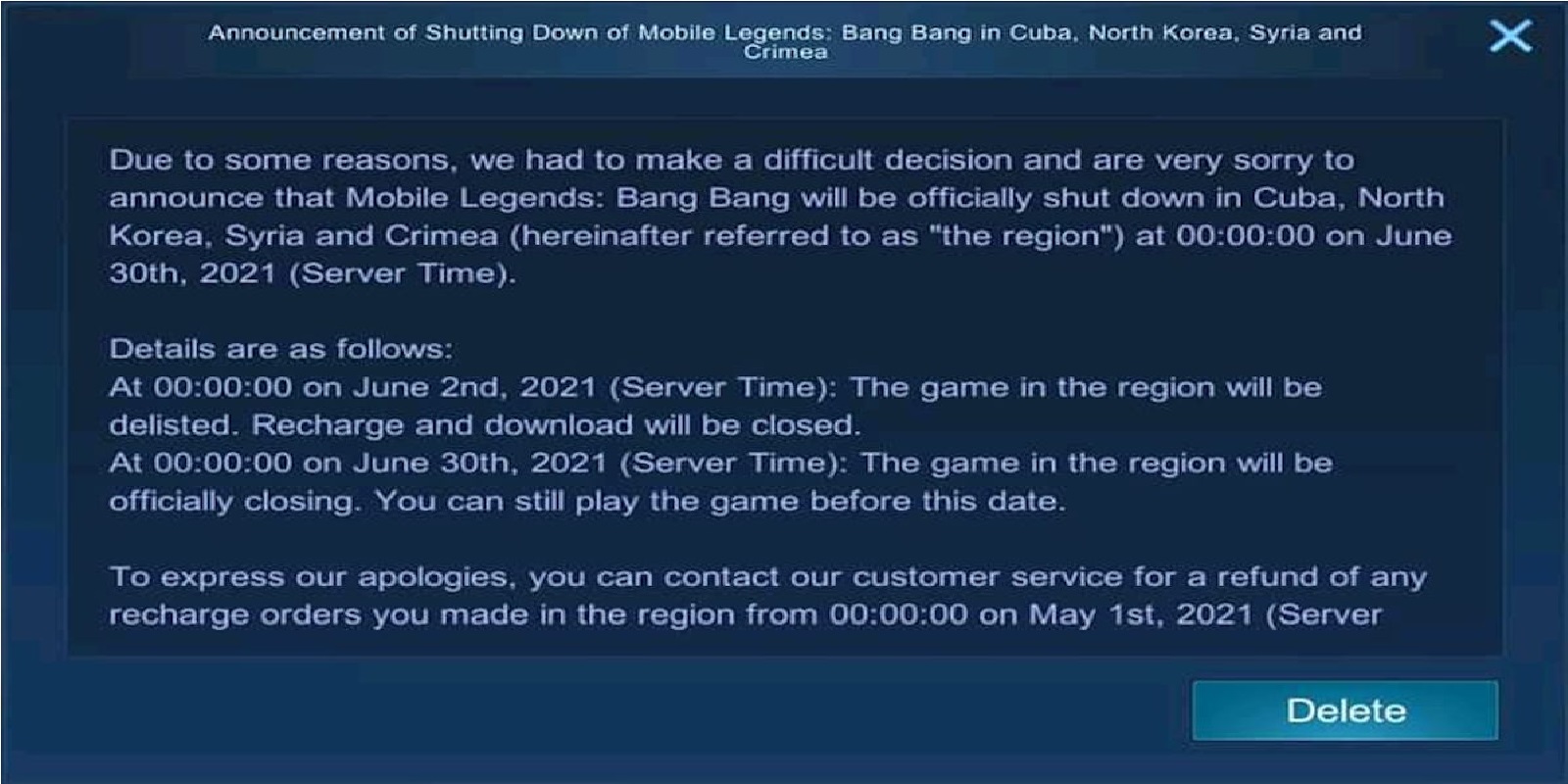 Some countries that can no longer play this Mobile Legends game include Cuba, North Korea, Syria and Crimea.
As you know, this Mobile Legends game is very popular, especially in Southeast Asia such as Thailand, Singapore, Malaysia, Indonesia and Vietnam. Those countries fill a series of leaderboards in the Mobile Legends game.
But not only Southeast Asia, several European countries. Also not inferior to many players who play Mobile Legends games, such as Mexico, Canda and the United States.
This is evidenced by the presence of teams in previous tournaments representing the country. In addition, Moonton also often presents special events for European countries that we previously could access using a VPN.
Starting on June 30, 2021, Mobile Legends is officially closed in this country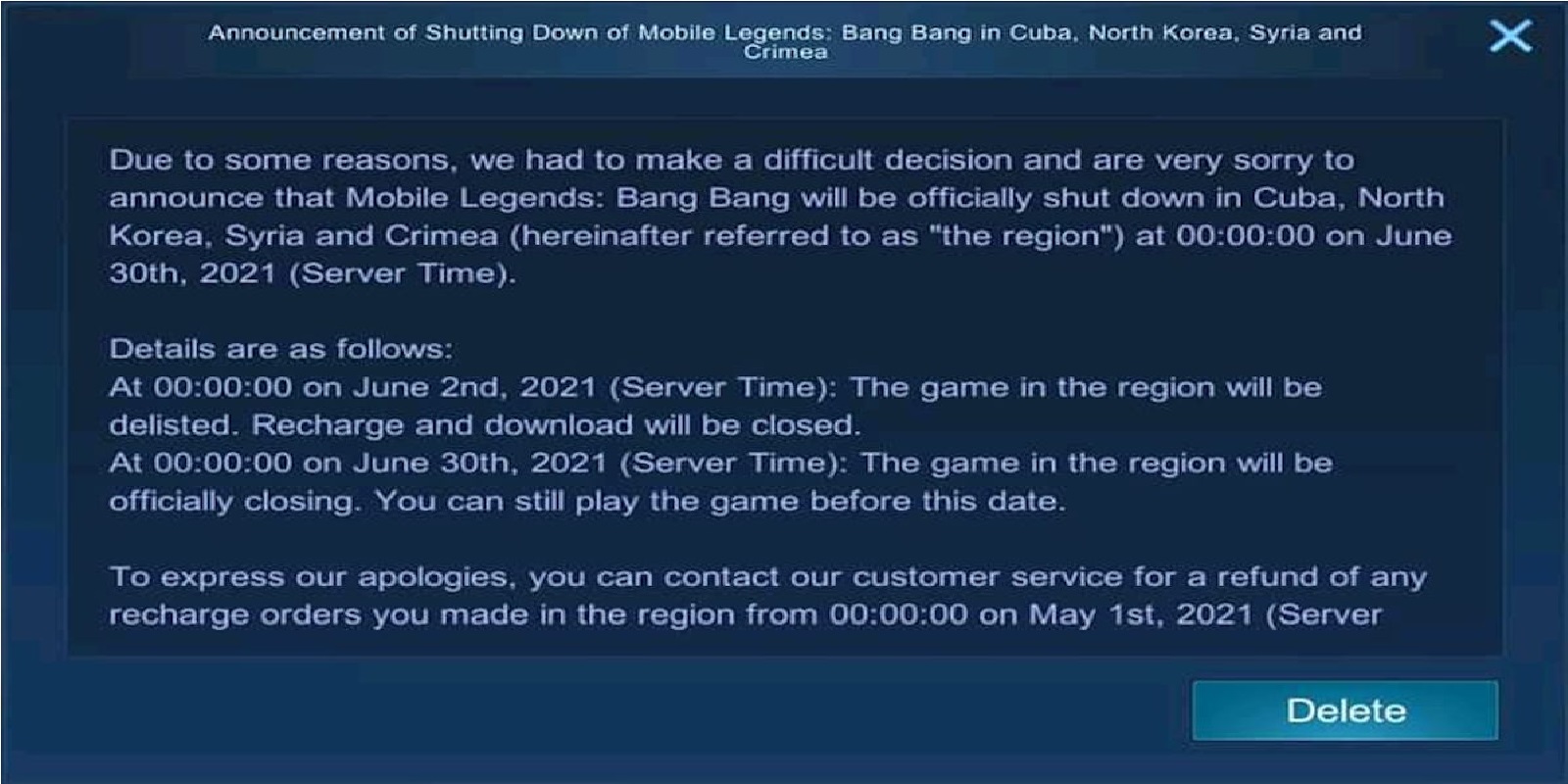 Recorded on June 30, 2021. Moonton has stopped its game services to four countries, namely Cuba, North Korea, Syria and Crimea.
Unfortunately they didn't give a definite reason for this, maybe because there are relatively few players and the Mobile Legends game is not played much in that country.
Starting from the download game on the Playstore to the top up on the Mobile Legends game. It will be officially closed and will no longer operate in the four countries above.
Moonton also announced his apologies for closing their game in the mentioned countries. Moonton asked players to contact their customer service regarding refunds for the Mobile Legends game.
Actually, players in these countries can still play Mobile Legends games if they use a VPN. This can be an option for those of you who are Indonesians who are tall in the countries mentioned and still want to play Mobile Legends.
What do you think about the closing of the Mobile legends game in the four countries above? Hopefully this isn't bad news for us Mobile Legends players in Indonesia!