If you want to check out this new weapon skin for this season, let's check out the first look of the booyah day UMP evo gun in Free Fire that you need to know. This is one of the latest tips that can be really important for you to find out about this new weapon skin.
Free Fire is a really popular battle royale mobile game with millions of active players worldwide. Garena as the developer of the game, will keep on updating the game.
Which is why, Free Fire is always getting better and better every time. And the features in the game is also really useful for you to know. Because in this game, you can purchase many things for you to win the game.
So now we're going to find out more about the first look of the booyah day UMP evo gun in Free Fire. Let's check out this article down below for more info about this new weapon skin in the game.
The First Look of the Booyah Day UMP Evo Gun in Free Fire (FF)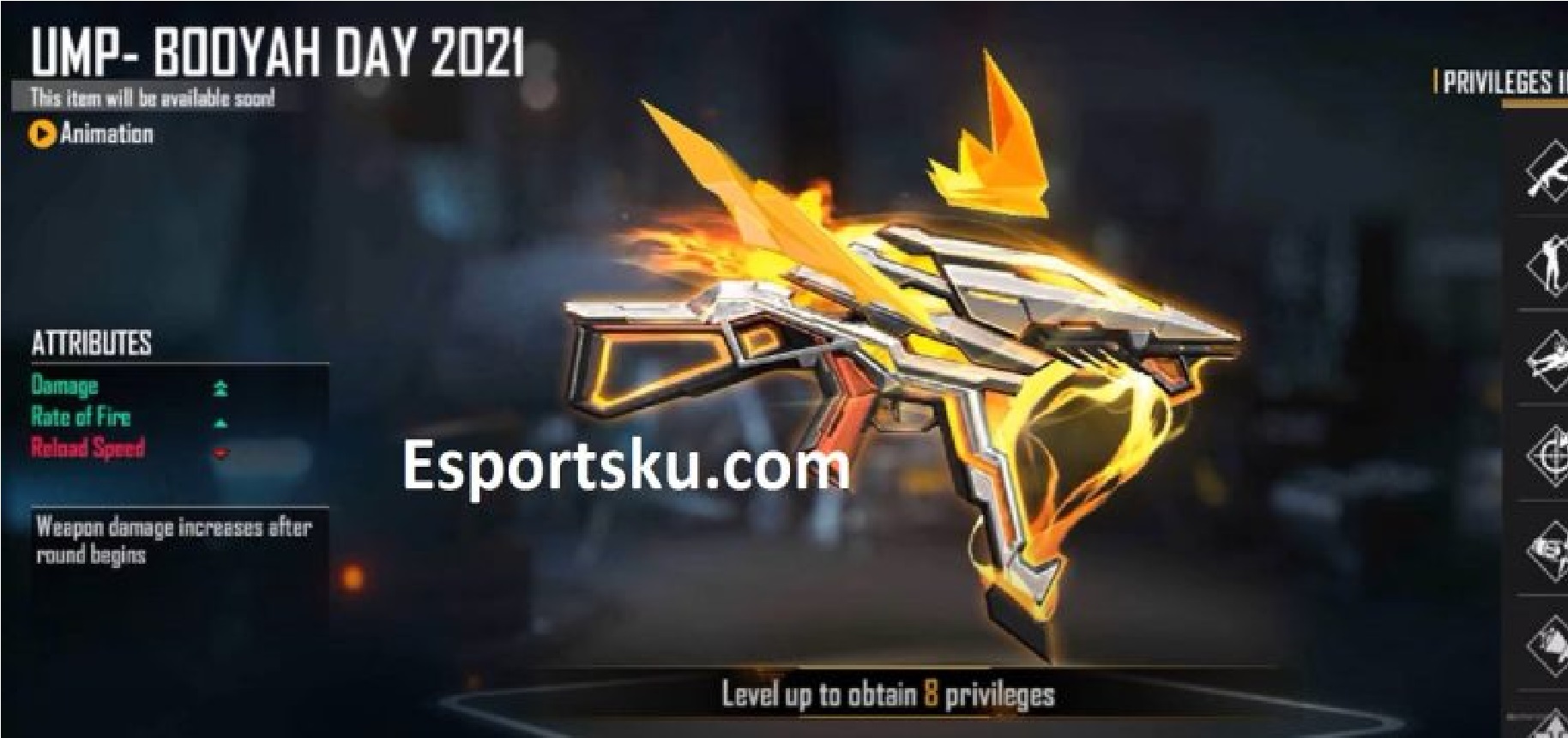 In Free Fire, there is a new evo gun that you can try to obtain for the upcoming booyah day. This is one of the latest skin that is just releasing right now. And now you can also check out the new evo gun that looks really cool.
If you take a look at it, this new evo gun skin has a futuristic look with the yellow and silver color scheme. This makes the UMP looks like a weapon that is coming from outer space.
As you might know, an evolution skin has 7 different levels. Which is why, you can try to upgrade to all of the levels in order to check out the cool special effects on it. So if you like this weapon, then you can increase the strength of the UMP significantly.
With this weapon skin, you can increase the damage rate by 2 points. And you can also increase the rate of fire by 1 point. However, the reload speed of this weapon is going to decrease by 1 point as well. The shape of this weapon skin looks like a skull, along with the golden wings that looks exactly like the skull backpack skin.
And that's some info about the booyah day UMP evo gun in Free Fire that is going to release soon. Don't forget to follow esportsku on instagram for more tips to come!